I'm not done with the
Macy's Thanksgiving Parade
.
Two balloons depicting prehistoric creatures will join today's parade
. First, Scrat the saber-toothed rodent from the "Ice Age" movies.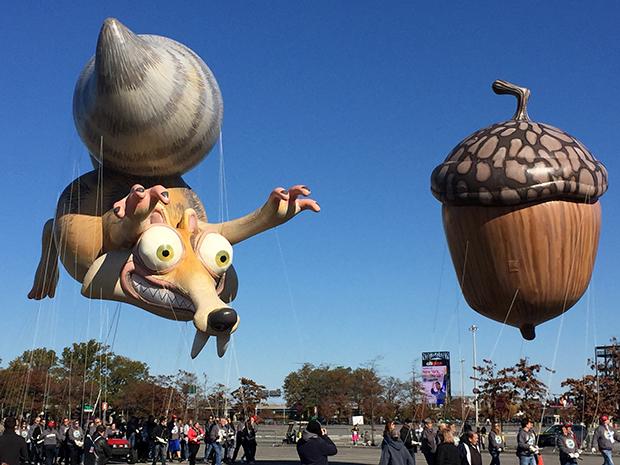 Next, Dino the Sinclair Oil dinosaur.
Dino has been in the parade before, as
an earlier version flew in the parade during the 1960s and 1970s beginning in 1962 to promote the 1964-1965 Worlds Fair
, which I attended as a child. It's returned, as the image below shows, to celebrate Sinclair Oil's 100th anniversary.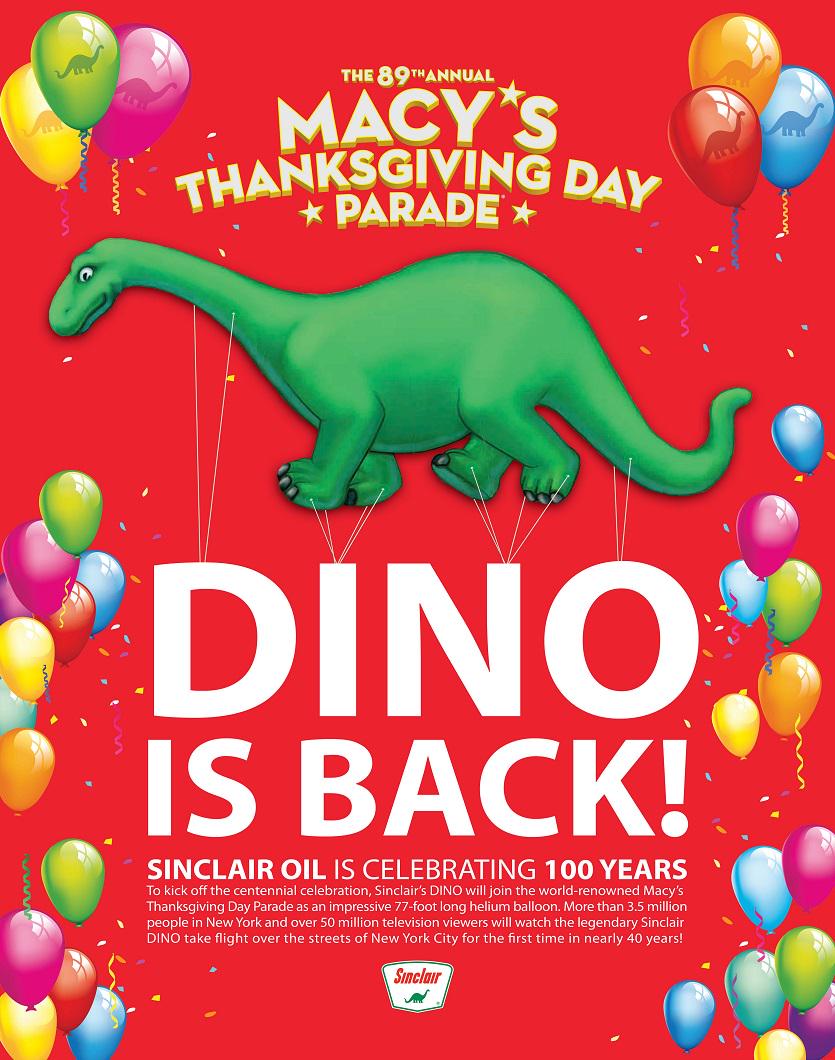 Prehistoric animals and a holiday parade. I couldn't resist. Happy Thanksgiving!