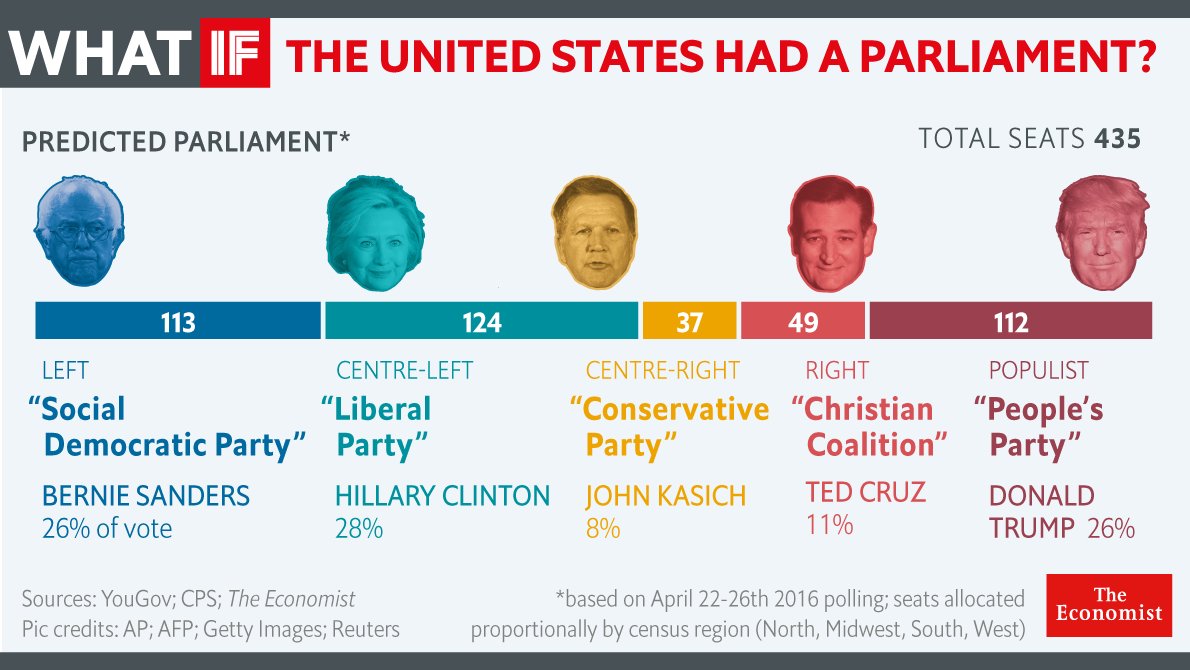 The second most read entry of the seventh year of the blog was
Vox explains how proportional representation can solve gerrymandering and help minor parties
, posted November 9, 2017.  It ended the blogging year with 12,974 raw page views, 12,714 according to the default counter.  It was the first entry to earn more than 10,000 page views the year it was posted and was the number one post between December 2, 2017 and March 4, 2018, when
Suit against John Oliver and HBO dismissed
passed it to claim the top spot.
Before I explain how this entry climbed to number one and stayed there for three months, I'm will do the same thing here that I did in
Update to 'Suit against John Oliver and HBO dismissed,' top post for the seventh year of Crazy Eddie's Motie News
, following up with an update to the subject of the original post.  Fortunately, three articles about using proportional representation in the U.S. were published just this month.
The first one by David Wassel in The Hill, asked
What is to be done with congressional districts? Try proportional representation
in response to the
lawsuit fighting gerrymandering in Pennsylvania
.
But maybe districts themselves are the problem. Fortunately, an alternative is available: proportional representation. It's an idea that is beginning to attract the attention of more and more political commentators, grassroots groups and others. Under this system, both major parties (as well as minor ones) might pick slates of 18 nominees in regional geographic primary elections. Instead of voting for one representative in 18 separate districts, a statewide congressional election would be held with each voter casting votes for up to 18 candidates from the various slates. In Pennsylvania, we do this in judicial elections when there are multiple court openings. The number of seats awarded to each party would be determined by the percentage of the vote received by that party, statewide.
...
Proportional representation offers an opportunity to remove politics as much as possible from this particular process while injecting some much-needed clarity and certainty.

Are there problems with this proposal?  Of course; nothing is perfect and, as with drawing districts, there are always trade-offs. But this system is both fairer and more reflective of actual voter intent. It would eliminate, instead of just minimizing, the wasted votes because partisan voters are overwhelmingly concentrated in particular districts. And how better to address the problem of unfair advantage, the basis of the court's decision to scrap the old map?

The biggest difficulty is political feasibility. Vested interests will cling to status quo, or make cosmetic changes, at best. Anything new is always frightening. But the voters in Pennsylvania deserve an intelligent and workable solution to this problem — one that might become an example for other states facing such challenges.
Next, the U.S. Centre of the London School of Economics analyzed the effect of proportional represenation in
Maryland's electoral maps show how proportional representation could solve the problem of gerrymandering
.*
This week the US Supreme Court hears a case concerning the constitutionality of partisan gerrymandering in Maryland. Examining current, past, and alternative electoral maps, Alex Keena, Michael Latner, Anthony J. McGann, and Charles Anthony Smith find that by making districts more competitive, some redistricting plans can actually work against one party or the other. Only the introduction of proportional representation with multi-member districts, they argue, would mean a truly fair electoral system for Maryland.
...
The last alternate, PR plan, divides Maryland into two districts, with district one containing five seats, and district two containing the other three seats.  The larger district includes the more heavily populated region of the state.

Using a neutral electoral formula for seat allocation (one that does not provide a bonus to the largest party), this system would assure two seats to Republicans (assuming two party competition), and would nearly assure them a third seat in the larger district, for a total of 38 percent of the seats, about as proportional as you can get (responsiveness is trickier to estimate for multi-seat districts and is excluded from the table, but it is insignificant, given the low disproportionality).  Moreover, every voter contributes to their party's seat share.  The votes of rural Democrats and urban Republicans are as valuable as anyone else's, and racial groups don't need to be packed into districts to have an equal and effective voice in choosing representatives.

Maryland's Democratic gerrymander is an excellent case for understanding the dynamics of disproportionality.  Still, it is highly unlikely that a majority of Supreme Court Justices will recognize the direct connection between individual political equality and greater proportionality, indeed greater proportionality than our current electoral system can provide.  But the Justices have before them two clear cases of extreme partisan gerrymandering, each designed by the other political party.  And they have a discernable and manageable standard, symmetry, which provides direction to how the problem might be remedied.   We hope that all voters, regardless of partisan preference, are soon relieved of the very real discrimination that gerrymandering causes.  And we hope that one day soon, party leaders will consider the electoral remedies available to them to advocate for greater political equality.
The authors note one problem with proportional representation in the U.S. House of Representatives but mention a solution.
Multi-seat districts are currently prohibited for Congress, but there is a bill in committee, the Fair Representation Act, that would facilitate multi-seat Congressional districts.  Several states previously elected their Congressional delegates using multi-seat districts, though they used discriminatory plurality formulas.  Several state legislatures, including Maryland, still use multi-seat districts to elect some members.
The Fair Representation Act includes ranked-choice voting in addition to proportional representation in multi-member districts.**  So do two plans from California.  Follow over the jump for those.