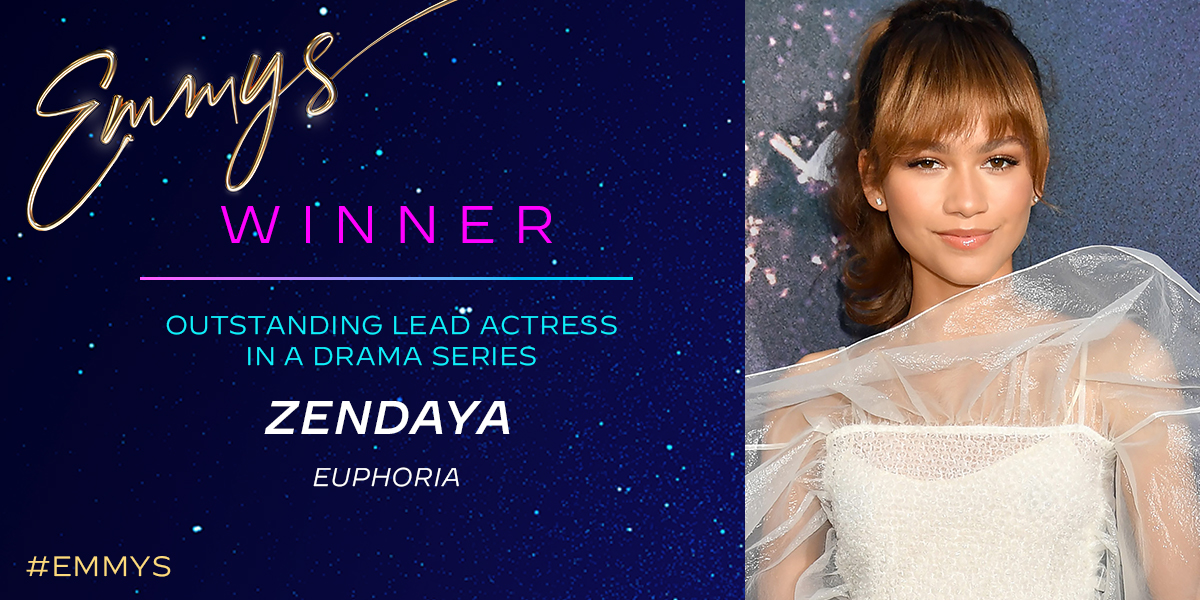 I told my readers to "Stay tuned for the next installment about Emmy winners of color that I promised in
'Watchmen' leads diversity in 2019-2020 Emmy winners for MLK Day
" at the end of
CNBC, The Economist, CBS This Morning, and Retail Archaeology explain GameStop, a serious tale of the stock market and Retail Apocalypse
. For the last day and final Sunday of January 2021 (Yay, we've made it through the first month!), I'm following through with winners from
drama
series, including
short form
, beginning with Outstanding Lead Actress in a Drama Series. Time to revisit my predictions.
The nominees for Outstanding Lead Actress in a Drama Series are Jennifer Aniston, Olivia Colman, Jodie Comer, Laura Linney, Sandra Oh, and Zendaya.

For the last time this post, I recycle to begin my analysis.

"Euphoria" is the least overtly political of the nominees, but the setting is East Highland High School, a public institution, so a government facility is the setting. Remember, public education, like law enforcement and the military, is part of government.

Jodie Comer won this award last year, much to my surprise, so she's the nominal favorite. Her strongest competition appears to be Laura Linney from "Ozark," who won the equivalent category at the Gold Derby Awards, and Oscar winner Olivia Colman. Of the three of them, I'm hoping for Linney.
I thoroughly discounted Zendaya and I was wrong to do so. Watch
72nd Emmy Awards: Zendaya Wins for Outstanding Lead Actress in a Drama Series
from the Television Academy.
Zendaya wins the Emmy for Outstanding Lead Actress in a Drama Series.
I think she was as surprised as I was. Just the same, I enjoyed her acceptance speech and the other nominated actresses appeared to be equal parts good sports and genuinely happy for her. Congratulations!
By the way, this isn't the first time Zendaya surprised me at an awards show. The first was
the 2019 Saturn Awards
when she won Best Supporting Actress in a Film for her role in "Spider-Man: Far from Home." I came close, as
I wrote
"If someone can persuade me of the merits of Zendaya, I might change my vote, but they only have a week." No one did and I wish they had.
Follow over the jump for the rest of the drama winners.