I'm recycling two old favorites for today's Sunday entertainment feature,
the
Green
Cruise
and the
Woodward Dream Cruise
. I begin with the Detroit Free Press reporting
Green Cruise honors Mother Nature; she rains on parade
.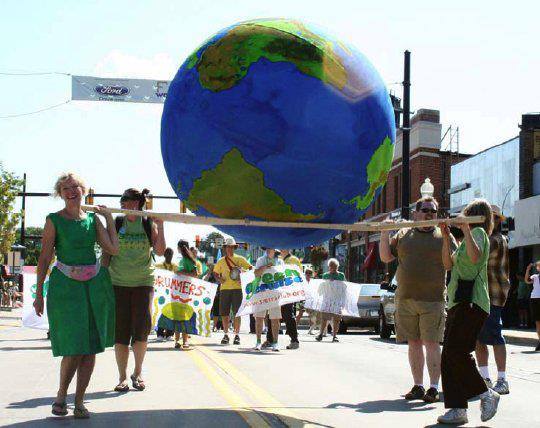 The people behind the Sierra Club's Green Cruise just want folks to be nicer to Mother Earth.

But today, well, she wasn't so nice to them.

Fairly steady showers likely helped keep the crowds away from the celebration in Ferndale, but event chairman Jerry Hasspacher said the 12th-annual "anti-Dream Cruise" still got its message across.

"It's the opposite of the Dream Cruise," Hasspacher said. "It's a celebration of non-fossil fuel transportation."
...
So, rain or shine, the Green Cruise carried on.

About 100 hardy folks even took part in a 42-mile bike ride in Detroit.
Follow over the jump for WXYZ's coverage leading up to the Dream Cruise.
WXYZ began its promotion of the event, which I've called
dopamine returned on gasoline invested
, with
WXYZ's Quirky Classic Car Search ahead of the Woodward Dream Cruise
.
That was last month. Last week, WXYZ gave its viewers
Woodward Dream Cruise kickoff party in Royal Oak
.
Dream Cruise is a great example of how tourism helps power the local economy. It's also a lot of fun. That written, I'm glad I no longer live right next door to it. I'll have a good enough time watching the highlights on YouTube and sharing them with my readers.
Next Sunday,
zombies
return as "Fear the Walking Dead" comes back for the second half of its season. Stay tuned.