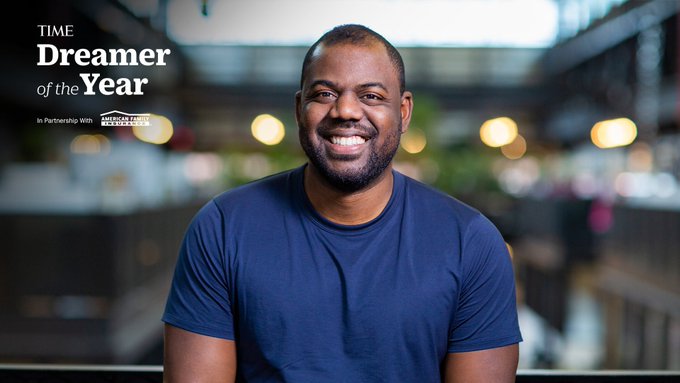 I'm postponing blogging about Time Magazine's Icon and Athlete of the Year because Time uploaded
Meet the First-Ever Dreamer of the Year
yesterday.
Meet the First-Ever Dreamer of the Year: Donnel Baird, CEO of BlocPower. Donnel's story demonstrates how the pursuit of one dream can empower the dreams of thousands. His company BlocPower, a clean energy tech company generating climate resilience and community wealth, is changing lives one building at a time.
Hey, look, another Crazy Eddie! I approve!
While this video is the first time I've heard of Donnel Baird, it isn't his first time being covered by the media. The Weather Channel told his story in
Faces of Change: Donnel Baird
almost two years ago.
Learn about Donnel Baird's tech start-up, which replaces old, wasteful heating systems with modern, green technology.
I appreciate showing both the graphic of how much of global carbon dioxide emissions come from heating buildings and the heat pump installed at St. Bartholomew's Episcopal Church. Numbers, technology, and solutions — yay!
Time covered Baird earlier this year as one of the guests in
Sara Menker and Donnel Baird: Climate Change Is a Crisis, But It's Solvable
.
The world is facing a climate crisis, and parts of the U.S. energy system are collapsing at this very moment, ecopreneurs Sara Menker and Donnel Baird warned the audience at the TIME 100 Summit during a panel discussion moderated by Simon Mulcahy, the President of Sustainability at TIME.
Ecopreneur — now that's a word that I should not only read more often, but use more often. Thanks, Time, for expanding my vocabulary.
I'm looking forward to seeing future Dreamers of the Year. In the meantime, stay tuned for Time Magazine's Icon of the Year. Speaking of Time, it's time to grade final exams. See you tomorrow!