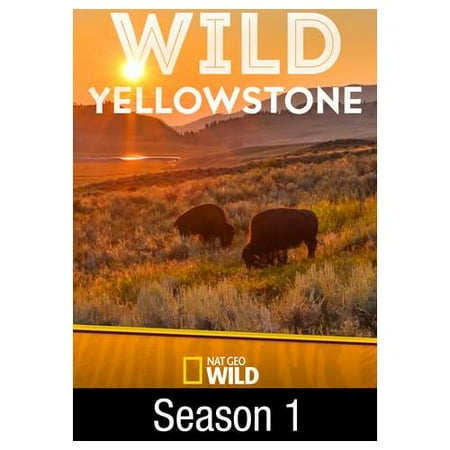 When I concluded
Superheroes and 'Riverdale' -- trailers from San Diego Comic Con
with the program note that I am planning to post about the
News and Documentary Emmy Awards
, I realized that I forgot one of last year's winners and that I'm not comfortable writing about this year's nominees until I correct that oversight. In addition to "
Rise of Animals
" and "
The Last Orangutan Eden
,"
"The Frozen Frontier," an episode of "Wild Yellowstone"
on Nat Geo Wild won the News and Documentary Emmy for Outstanding Cinematography: Documentary and Long Form. Here are the clips Nat Geo Wild has of the episode on its YouTube channel, beginning with
Top Five Ways To Survive
(the winter in Yellowstone).
The Yellowstone winters are unforgiving and the animals that call the park home have a variety of strategies they employ in order to survive.
Yes, those scenes are beautifully shot. Follow over the jump for three more clips from the episode.
Hunting With the Dark Wolf
shows more of the wolf pack seen briefly in the previous clip.
A pack of hungry wolves hunts elk in the middle of Yellowstone's cold winter.
Not every hunt is successful, which is also shown in
River Otters on the Run
.
River otters are in their element in Yellowstone's early winter. They avoid a hungry coyote with their excellent swimming skills, but soon the river will freeze.
Since the award is a celebration of camera work, it's only appropriate to share one last clip featuring a cameraman,
Behind the Scenes: Scouting for Otters
.
A cameraman braves Yellowstone's frigid winter to film a mother otter and her pup.
With that, my look at last year's winners, which I thought I had completed with
'Twice Born: Stories From The Special Delivery Unit' Emmy winner for Outstanding Science and Technology Programming
, is now done. Stay tuned for more about this year's nominees from both the Primetime and News and Documentary Emmy Awards.