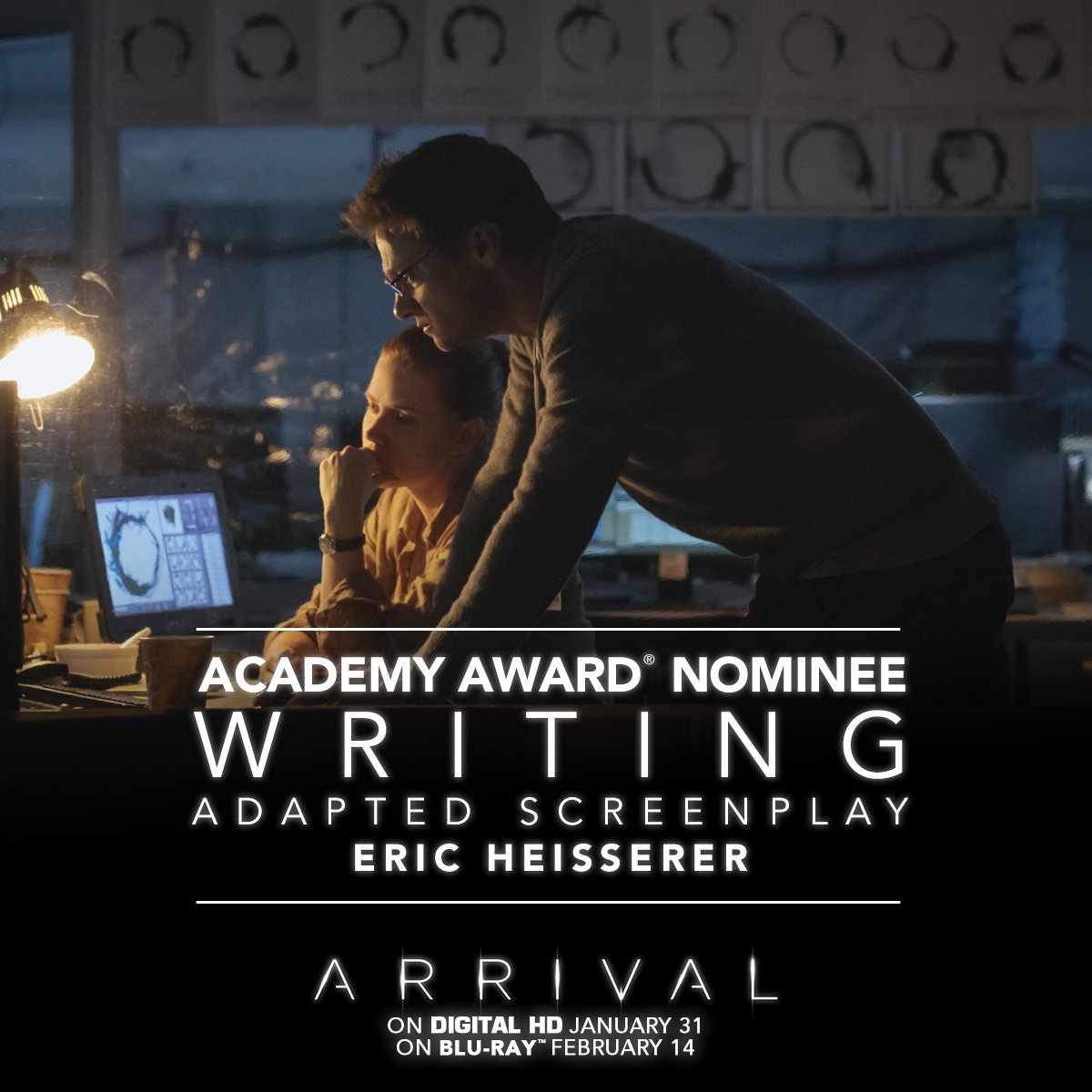 The winners were announced at the
Writers Guild Awards and they included "Arrival."
Wochit Entertainment has the highlights in
Writers Guild of America Award Winners Announced
.
The writers for the films "Moonlight" and "Arrival" won the top awards at the Writers Guild of America awards on Sunday. Barry Jenkins and Tarell McCraney won the WGA award for original screenplay award for their film "Moonlight." "Moonlight" is a drama about a young black Miami man's life and struggle to forge an identity. Eric Heisserer won best adapted screenplay for the sci-fi thriller 'Arrival', which is based on a short story by Ted Chaing.
I was rooting for "Arrival," which my wife and I watched on Saturday and really enjoyed as a serious movie about psychology and language, and my hope for the screenplay was rewarded. Considering the stiff competition, I am pleasantly surprised. Now on to the Oscars!
Follow over the jump for the rest of the speculative fiction
winners
.
Adapted Short Form New Media had two undead apocalypse series, "Fear the Walking Dead: Passage" and "The Strain" as its nominees, so speculative fiction was going to win no matter what. I was rooting for the zombies over the vampires, and I was rewarded as "Fear the Walking Dead: Passage, Part 4" got the statue.
The other category filled with speculative fiction nominees was Animation. As I expected, an episode of "BoJack Horseman" won. Too bad, I was hoping "Star Wars Rebels" might pull off an upset.
Children's television has a lot of fantasy elements, so it came as no surprise that the winners both qualified as speculative fiction, Amazon's "Mel vs. The Night Mare of Normal Street" from "Gortimer Gibbon's Life on Normal Street" for episodic programming and HBO's "Once Upon a Sesame Street Christmas" for long form.
The video game winner fit better as action than speculative fiction, but I'm still including "Uncharted 4: A Thief's End" in this report.
As for the big three speculative fiction television shows, "Game of Thrones," "Stranger Things," and "Westworld," they lost to "The Americans" for Best Drama, "Atlanta" for Best New Show, and "This is Us" for Best Drama. Too bad. That written, I'll have better news for them and "Penny Dreadful" at the Golden Reel Awards for sound editing tomorrow. Stay tuned.