I noted that the big three speculative fiction television shows, "Game of Thrones," "Stranger Things," and "Westworld," all lost at the
WGA Awards
. However, two of them, "Stranger Things" and "Westworld," along with "Penny Dreadful," one of my other favorites, had a better evening at the
Golden Reel Awards for Sound Editing
. Time to share before writing about the
Razzies
tomorrow and the Oscars on Sunday.
"Westworld" was the big winner of the night in the television categories with two awards, TV Long Form - FX / Foley for "The Bicameral Mind" and TV Short Form - FX / Foley for "Trompe L'Oeil." It beat out "Preacher," the other speculative fiction nominee in the category, "Sherlock," and "War and Peace" for the first award and a raft of shows, including speculative fiction and speculative fiction adjacent series like "American Horror Story: Roanoke," "Black Sails," "Game of Thrones," and "Stranger Things," for the second. It lost out to "The Night Of" for TV Long Form - Dialogue / ADR along with "Harley and the Davidsons," "Roots," and "Sherlock." It also lost out on a fourth nomination for TV Short Form - Dialogue / ADR, but I'm going to focus on the winner of that category instead over the jump.
"Penny Dreadful" was that winner of TV Short Form - Dialogue / ADR for the episode "Ebb Tide," the only category in which the show was nominated. I'm glad it was recognized, as I think the show is under-rewarded and this is for the series' last season. In addition to beating "Westworld," it defeated a worthy roster of speculative fiction shows, including "Game of Thrones," "Marvel's Agents of S.H.I.E.L.D.," "The Shannara Chronicles," and "The Walking Dead." Congratulations! May the Emmys recognize the show as well.
"Stranger Things" may have lost to "Westworld" in one of the two categories in which it was nominated, but it won Sound Editing - TV Short Form Music Score for "Chapter 3: Holly Jolly." It beat "Game of Thrones," "Arrow," "Just Add Magic," and "Luke Cage," among the speculative fiction entries in the field. I'm looking forward to seeing how the show fares at the Emmys as well.
One other live-action speculative fiction show won an award, "The Rocky Horror Picture Show: Let's Do The Time Warp Again" for TV Long Form Music Score and Musical. Yes, it barely qualifies, as its a musical comedy, but it is a parody of horror and science fiction movies, so I'm including it. Besides, it had no speculative fiction entries competing against it, so I'll take it as a win for the genre.
In case my readers are keeping track, "Game of Thrones" was nominated in three categories and lost all of them, one each to "Westworld," "Stranger Things," and "Penny Dreadful." Better luck at the Emmys!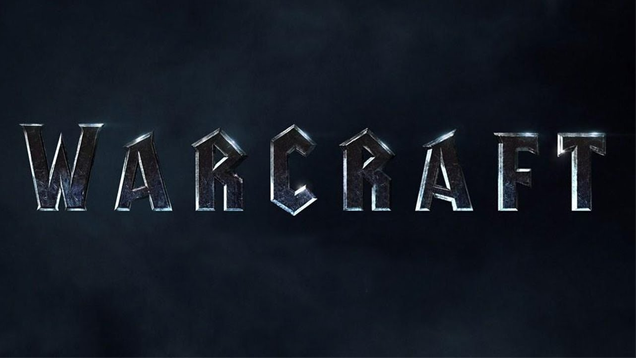 Speculative fiction movies did not fare as well as their television counterparts. The only live-action (barely) winner was "Warcraft" for Sound Editing -Feature - Music. It beat out "Arrival," "Rogue One: A Star Wars Story," "Don't Breathe," "Doctor Strange," and "Star Trek" beyond, the other speculative fiction winners, as well as "Hacksaw Ridge," which is likely to win the sound categories at the Oscars. As for "Warcraft," enjoy this award; it will probably be the only one for outstanding achievement it will win.
Finally, "Moana" won the Animated Movie category, defeating "Finding Dory," "Kubo and the Two Strings," "The Little Prince," "Sing," "The Red Turtle," and the likely Oscar winner "Zootopia." This was a guaranteed win for speculative fiction, so I'm not cheering too hard.
Stay tuned for an entry about the Razzies, in which I plan to include a discussion about "Suicide Squad," which is nominated for both an Oscar and two Razzies, as well as earning Margot Robbie awards for best actress in an action film from both the
Critics' Choice Awards
and
People's Choice Awards
for her performance as Harley Quinn. At least the critics and fans agree on something!