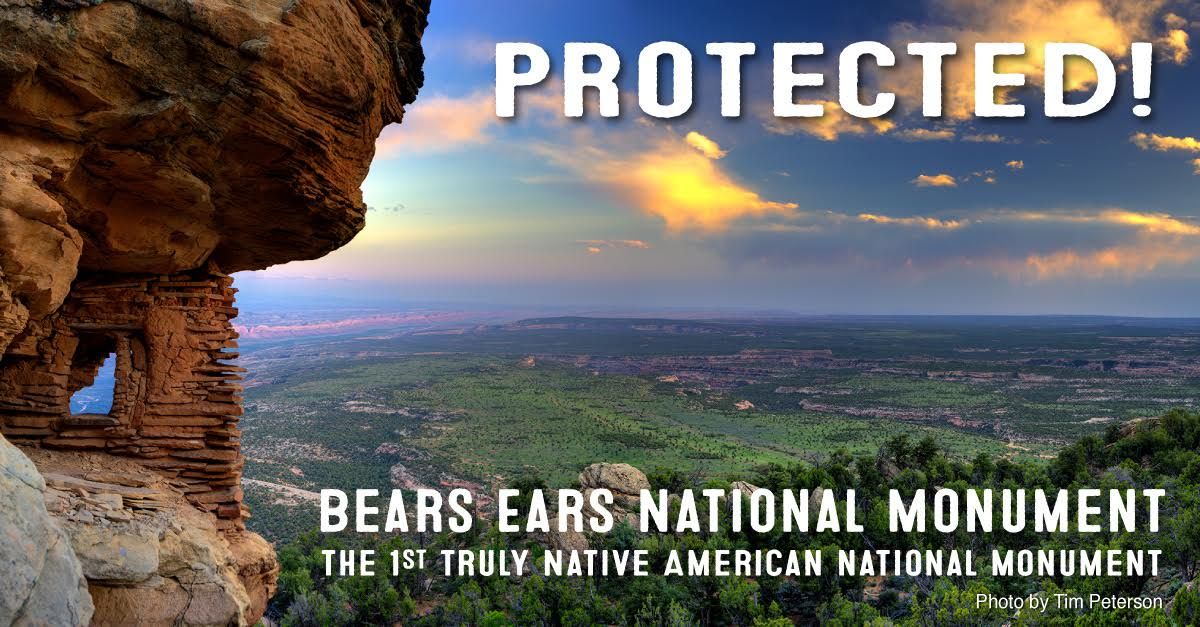 There's more to
President Obama's environmental record
than his actions on climate, energy, and oceans. The outgoing President has also protected a lot of federal lands as national monuments. His most recent actions created two of them in Nevada and Utah. Newsy has the story in
Obama declares more land for national monuments
.
President Obama officially created the Gold Butte National Monument and the Bears Ears National Monument.
Just as
I was in southern California for the Rose Parade
, I was in Utah when this news broke and the local media covered the story intently. KSL provides an example in
Fight on over Bears Ears monument in Utah
.
Utah's top leaders are seething over President Barack Obama's proclamation Wednesday to designate 1.35 million acres in southeast Utah as the Bears Ears National Monument, vowing to do everything they can to undo the presidential action. Andrew Adams reports.
I'm with the art store owner, both that the monument will be a good thing and that it will last.