I watched March For Our Lives Saturday and I was impressed with the pop stars who came out in support of the demonstration, providing their support through song. My favorite was
Ariana Grande, who sang Be Alright
.
This isn't the first time she has performed this song at an event against violence. She used as her entrance at
One Love Manchester
, a benefit concert for the We Love Manchester Emergency Fund in coordination with the Red Cross in response to the bombing of her previous concert in the U.K. city.
Following along with the image I used to illustrate this entry, I present
Miley Cyrus singing The Climb
.
Miley Cyrus performing singing The Climb Live At March For Our Lives.
Continuing along the image, the next singer is
Demi Lovato performing Skyscraper
.
Its time. Change is happening. Let's go save our lives!
This was the first performance I saw and I was impressed.
I conclude with a performance I mentioned in the comments to
Midweek Cafe and Lounge, Vol. 57
at Booman Tribune.
I'd try any of the songs performed by the singers at the rally in Washington, DC. I would post "Be Alright" by Ariana Grande, but I'm planning on using that for No. 58 this coming Wednesday. How about "The Times They are a Changin'" by Bob Dylan? Jennifer Hudson sang that today.
...
I'll have Jennifer Hudson's rendition on Wednesday so long as it's still up on YouTube, along with videos of the rest of the performers.
Here it is,
D.C. choir sings with Jennifer Hudson, 'The Times They Are A Changin' at March For Our Lives Rally
.
Yes, I will be posting all of these videos at Booman Tribune later today. That means two things. First, I'll post the link here when I do. Also, I'll be posting a drink recipe in the tip jar. This time, it won't be a cocktail from Tipsy Bartender. Instead, it's
Ariana Grande Frappuccino | Starbucks Secret Menu
.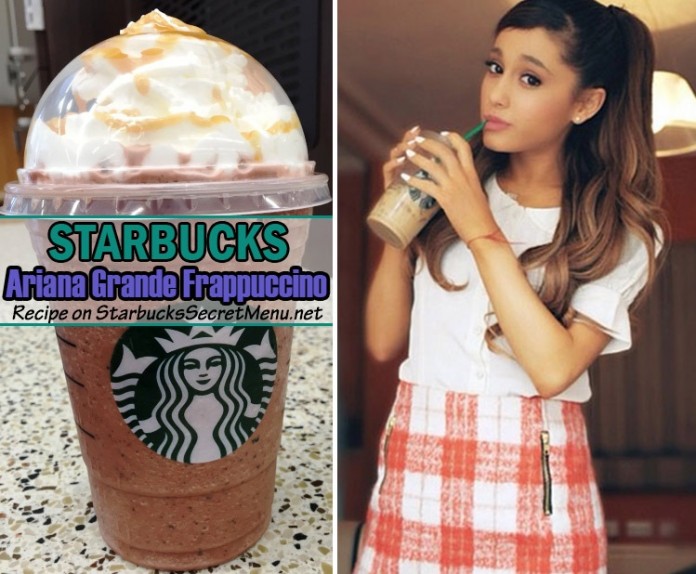 How to order:
Start with a Vanilla Bean Frappuccino w/ Raspberry Syrup (aka the Cotton Candy Frappuccino)
Add extra mocha syrup
Add extra mocha chips
Blend
Top with extra whipped cream
Finish with a generous caramel drizzle
That looks like it tastes better than a
unicorn frappucchino
.
ETA:
Posted at
Booman Tribune
.