Happy
Mother's
Day
! My post celebrating the day is exactly what I predicted it would be
yesterday, when I wrote
"stay tuned for the Sunday
entertainment
feature, which will probably be the highlights of tonight's '
Saturday Night Live
' for
Mother's Day
. That should be fun, although I expect
the leaked draft Supreme Court opinion that would overturn Roe v. Wade
will be a major topic." It sure was. Watch
Roe v. Wade Cold Open
to see them mock the antiquity of one of Justice Alito's authorities in his draft opinion.
After Justice Samuel Alito's leaked draft opinion to overturn Roe v. Wade, a flashback to 13th century England shows the exact moment three men (Benedict Cumberbatch, Andrew Dismukes, James Austin Johnson) vote to outlaw abortion.
This sketch follows in the grand tradition of Steve Martin's Theodoric of York, Medieval Barber, which mocked the backwardness of the Middle Ages. Yes, I'm old enough to remember that character. Just the same, the concept works. See, I'm not the only person who recycles an idea when its appropriate.
The leaked opinion also led Weekend Update: Roe v. Wade Leaked Draft Opinion, Vladimir Putin to Undergo Cancer Surgery.


Weekend Update anchors Colin Jost and Michael Che tackle the week's biggest news, like Rudy Giuliani cancelling his scheduled appearance to meet with the January 6 committee.
"Tomorrow is Mother's Day, whether you want it to be or not." That's exactly the joke I was expecting and SNL's writers wasted not time delivering it. As for the quip about Vladimir Putin and cancer, I'll let Andre 3000 reply for me.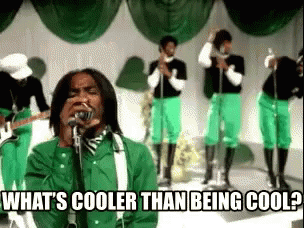 Weekend Update continued with
Justice Amy Coney Barrett on Overturning Roe v. Wade
.
Justice Amy Coney Barrett (Kate McKinnon) stops by Weekend Update to discuss the Supreme Court's leaked draft opinion to overturn Roe v. Wade and share her opinion on abortion.
"Unless I'm missing something about class in America." McKinnon's version of Justice Barrett certainly is. She and the rest of the segments about the draft opinion remind me of what I wrote in
John Oliver examines the Supreme Court after 'Last Week Tonight' wins four Emmy Awards
, mentioning "all the bad things that can happen to health care, reproductive rights, civil rights, and voting rights as a result of this nomination..." If Alito's draft becomes the majority opinion, then bad things will have happened to health care, reproductive rights, and civil rights all at once. This will become one of those times when I wish the comedians and I weren't right.
Enough of what is likely to happen to Roe v. Wade. Follow over the jump for two segments about Mother's Day and the conclusion to Weekend Update.
SNL's celebration of Mother's Day began with
Benedict Cumberbatch Monologue
.
Second-time host Benedict Cumberbatch takes a moment to wish his mother and his wife a happy Mother's Day.
That was sweet, which is more than I can say for the next segment,
Mother's Day Gifts
.
A family (Benedict Cumberbatch, Mikey Day, Chloe Fineman, Andrew Dismukes) surprises their mom (Aidy Bryant) with some special Mother's Day gifts.
I'm glad that sketch paid off. I was worried about halfway through that it wouldn't.
I close by returning to Weekend Update for
Weekend Update: Rock & Roll Hall of Fame Inductees, World's Oldest Living Dog
.
Weekend Update anchors Colin Jost and Michael Che tackle the week's biggest news, like archaeologists discovering 1,000 year old cave paintings in Alabama.
As I've noted before, Weekend Update has enough entertainment news to justify using it for the Sunday entertainment feature and this segment is no exception.
Once again,
happy
Mother's
Day!