Tonight is the Grammy Awards and I'll report tomorrow on the fate of the speculative fiction and science nominees. Stay tuned.
That's what I promised my readers to end
Speculative fiction sweeps movie categories at the Art Directors Guild Awards
and that's what I'm delivering today.
I begin with
Gold Derby
on the winners of music for visual media.
"La La Land" wins Best Visual Media Compilation and Best Visual Media Score. Both awards go Justin Hurwitz, who also won two Oscars for his musical compositions. But Hurwitz, Pasek, and Paul were upset in the race for Best Visual Media Song: Lin-Manuel Miranda won for "How Far I'll Go" from "Moana"; it's the third Grammy of his career, and he just needs an Oscar to EGOT.
I thought Hurwitz and "La La Land" would sweep, so I'm glad to be wrong about "How Far I'll Go" from "Moana." I shouldn't be surprised, as I observed a result like this was possible last December.
I would say "La La Land" is the favorite, but the Emmy [Grammy] electorate is not the Oscar electorate and can vote differently. For example, John Williams lost at the Oscars but won the Grammy for "The Force Awakens."
I didn't think the Grammy voters would go against the Oscar voters, but, once again, they did. Congratulations to Lin-Manuel Miranda and Auli'i Cravalho for their victory, the biggest one of the night for speculative fiction.
Gold Derby also reported the other win for speculative fiction.
Carrie Fisher wins a posthumous Grammy for Best Spoken Word Album for "The Princess Diarist."
Her
IMDB awards page
hasn't been updated yet, but when it is, this will be the most prestigious award she's ever won. It may not be the last award she'll win, however. I
I fully expect Fisher to be nominated for Best Supporting Actress in a Film at the Saturn Awards
, where I think she'll be favored to win.
Speaking of Star Wars,
John Williams received a Trustees Award
and
won Best Arrangement, Instrumental or A Cappella
for "Escapades For Alto Saxophone And Orchestra From Catch Me If You Can."
One of Fisher's fellow nominees for Best Spoken Word Album, Neil DeGrasse Tyson, was one of the presenters, as
USA Today
noted.
"It's a tie!" Tyson announces for best recording package. He's not joking. A Grammy tie between El Orisha De La Rosa and Pure Comedy (Deuxe Edition).

Only Grammy-nominated astrophysicist presenter Neil deGrasse Tyson could point out that not only are the Grammys turning 60, but so is NASA. He gives the Grammy for best instrumental composition to Arturo O'Farrill for Three Revolutions.
Speaking of NASA, the next winner is one of theirs.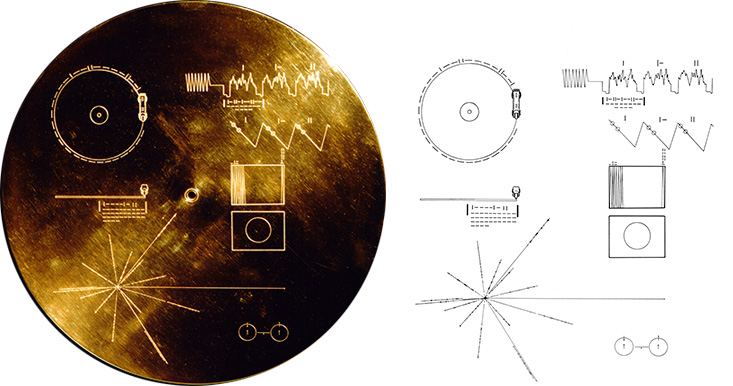 Yes, "The Voyager Golden Record: 40th Anniversary Edition" won Best Boxed Or Special Limited Edition Package. Score one for science!
Finally, USA Today reported "HBO's The Defiant Ones, about the friendship between music legends Jimmy Iovine and Dr. Dre, wins best music film." That's the one I expected to win, even though I was rooting for "Long Strange Trip." By the way, I expect to blog about it again, as it will be eligible for this year's Emmy Awards.
I close with "How Far I'll Go" from "Moana," which I included in
Midweek Cafe and Lounge, Vol. 44
at Booman Tribune.
"Moana" was one of two feature films nominated by the Environmental Media Association as having an environmental theme worth recognizing, so I'm considering the Grammy nominated song How Far I'll Go to be from an environmental movie. Who am I to argue with the EMA? If nothing else, the CGI scenery is pretty.
Music video by Auli'i Cravalho performing How Far I'll Go. (C) 2016 Walt Disney Records
That's it for fantasy. Stay tuned for at least three days of reality.