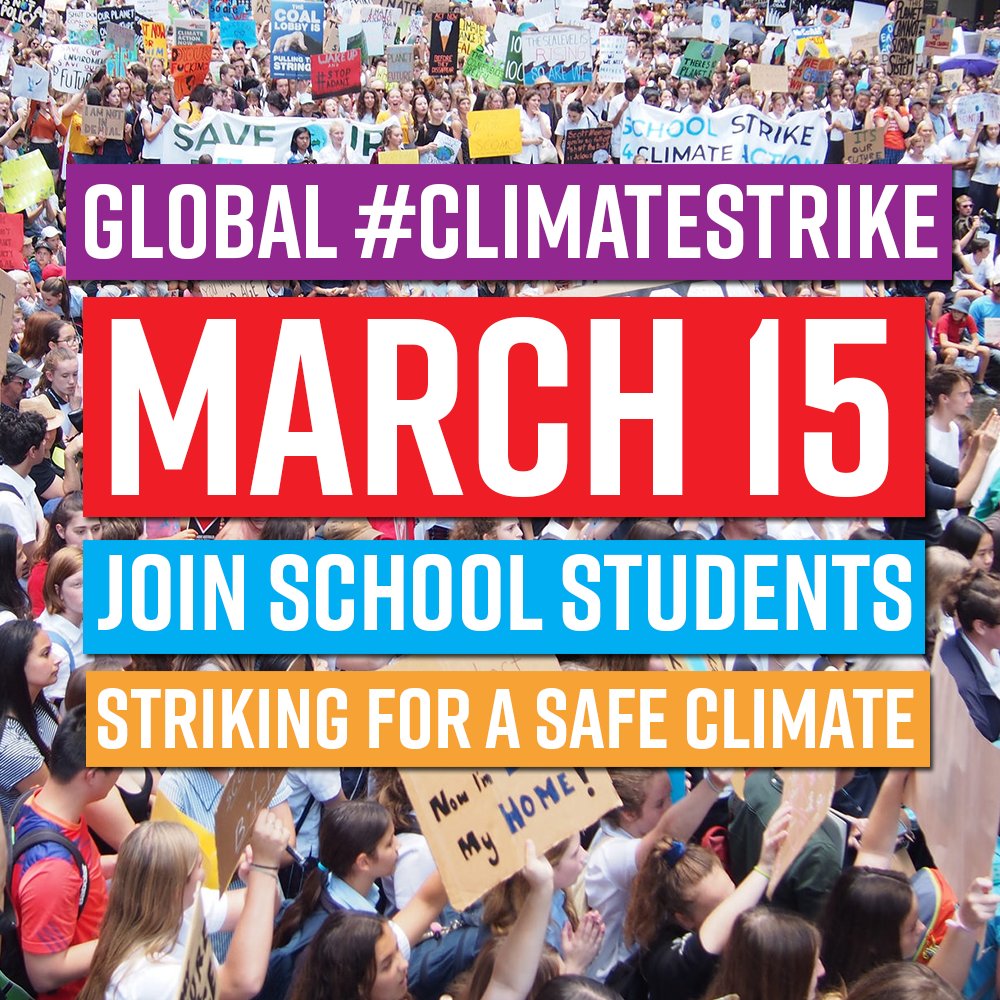 I knew Wednesday
that I would write about something serious today. I just didn't know what.
There will be little time for DOOM other than this Friday. Beware The Ides of March!
That changed this morning, when I saw that a world-wide event to motivate people to counteract
climate
change
was happening today. The Years Project has more about it in
March 15: Youth Climate Strike
.
"Just make a sign and go protest," says Alexandria Villasenor. On March 15, tens of thousands of kids around the world will be skipping school to fight for their futures.
CBS This Morning featured Miss Villasenor and the Youth Climate Strike in yesterday's
Students across the globe to skip school for climate change strike
.
Students across America are expected to skip class Friday in the first national school strike over climate change. Similar demonstrations have already swept through Europe and Australia. Friday's protests are planned for more than 130 cities in the U.S. and about 90 countries worldwide. Tony Dokoupil reports.
The other young woman mentioned in the first two videos is Greta Thunberg, who CBS News interviewed yesterday in
Teen activist Greta Thunberg on plans for strike against climate change
.
Students around the world are planning to skip class Friday to protest for action against climate change. Student activist Greta Thunberg joined CBSN to speak about how her activism has inspired others, and her recent Nobel Peace Prize nomination.
I wish Thunberg luck with her Nobel Peace Prize nomination and the movement she has inspired.
All of the above were in preparation for the Youth Climate Strike. What about the demonstrations themselves? Deutsche Welle (German Broadcasting) reported on the protests in Europe and India in
'Fridays for future' marches for climate change going global
.
Students in an estimated 100 countries around the world are out on strike today, heeding a call from Swedish climate activist Greta Thunberg. She started a movement called "Fridays for Future" that went global. And today is the biggest day yet for her, and for young activists who have taken her lead.
That's impressive. I hope the young people protesting change minds and affect behavior. The climate needs it.
I might follow up on the U.S. demonstrations tomorrow. Stay tuned.