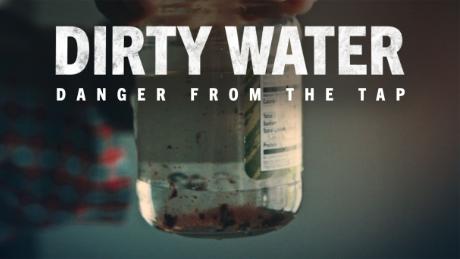 As I
promised
twice
, I am observing
World
Water Day
today by revisiting
It's not just Flint that has problems with lead in drinking water — Verge Science
by sharing the CNN digital documentary
Dirty Water: Danger From the Tap
.
It's not just Flint, Michigan. Bad water is more widespread than you think. Aging infrastructure is leaving thousands of rural communities vulnerable to contamination with no fix in sight. CNN travels to two of them.

Virginia Tech engineering Professor Marc Edwards watched as water flowed from a garden hose in Enterprise, Louisiana. As he moved a jar to catch a sample, the color changed from clear to brown. "When mine comes out, it comes out black," Enterprise resident John Tiser said as he watched Edwards work.

Tiser, Enterprise's newly appointed water board president, was giving Edwards a tour around this rural community in central Louisiana, where residents have struggled with water problems. He says his wife drives 20 miles each direction to do laundry in a town with clear water. Concerned about the potential health effects for his family, including his two daughters, he ran for a seat on the local water board.

What drives him, Tiser said, is "being sure that they're not consuming anything that 20 years from now is going to wind up hurting them."

Years of water system neglect means that the 250-or-so residents there are left with pipes that leak more than 70% of their water into the ground, Tiser said -- all because they can't afford to fix them. "We're basically putting Band-Aids when we need to go to the ER. That's where we're at," he said.
Lead and bacteria in the
water
are not just a problem for the people of
Flint
. They're an issue for millions of Americans.
This video reminded me of
Cassini and Voyager both winners at the Emmy Awards
to "write about [the PBS 'Nova' episode] 'Poisoned Water'...in a future post." I am still promising to do that, but only after I post about
statistics
and
Marche du Nain Rouge
. As I wrote yesterday, I have my blogging work cut out for me. Stay tuned.