Happy
Star
Wars
Day
and
May the Fourth be with you
! For today's cosmic cinematic celebration, I am shifting gears because it's an election year to present a post in the spirit of
Darth Vader for President and other entertainment leftovers
,
Chewbacca arrested as Darth Vader campaigns for Mayor of Odessa, Ukraine
,
Darth Trump
,
Obi-Wan Kenobi for President and Darth Vader beats Trump but not Clinton
,
Darth Trump strikes back as The Farce awakens
,
Silly candidates, real and fictional, for the fifth year of Crazy Eddie's Motie News
, and
'Star Wars' attack ads
— wow, I've posted a lot of Star Wars political content over the years — I'm sharing Star-Wars-themed political parodies for the 2020 election.*
I begin with a story related to the lawn signs I used for the preview image of this entry,
Darth Vader Election Sign 'Appears' In Penetanguishene, Ontario
from Huffington Post.
There is a great disturbance in the force of the upcoming Canadian election, according to a parody lawn sign in Ontario.

Reddit user massivecoller was quick to post what appears to be a plastic Darth Vader campaign poster, for the "Your Galactic Empire" party. The sign — which a HuffPost reader identified as being in Penetanguishene, Ont. — also includes the electoral promise of "Together, we can rule the galaxy."
Buzzfeed
reported another instance of the Darth Vader lawn sign appearing during the 2015 Canadian election.
That's not the only Star Wars lawn sign that appeared that appeared during the campaign. Yoda had his fans, too.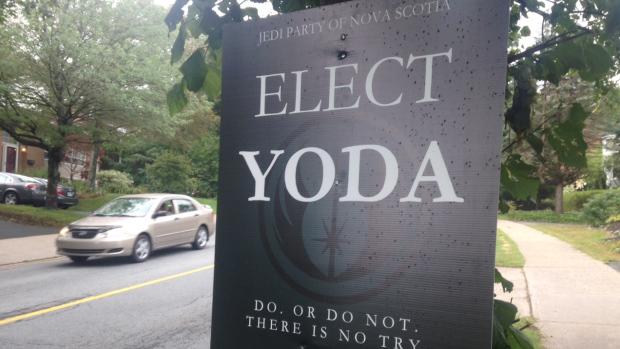 It's not only in Canada that Darth Vader lawn signs have appeared. News Channel 9 WTVC reported
Vote Vader sign shows up at Chattanooga polling place as early voting begins
.
As voters in Hamilton County cast their ballots in the November midterm election, one sign is drawing eyes and votes to the Dark Side.

A sign for Star Wars' Darth Vader has been spotted alongside serious campaign signs outside the election commission.

NewsChannel 9 general manager Mike Costa snapped a picture of the pro-Sith sign Thursday afternoon.

The sign's slogan reads "Together, we can rule the galaxy" and includes the Imperial logo, along with the words "Your Galactic Empire."
So far, I haven't seen any reports of Star Wars lawn signs showing up this election cycle, but it's early. I'd bet money they will show up by election day in November.
Follow over the jump for more parody campaign materials with Star Wars themes.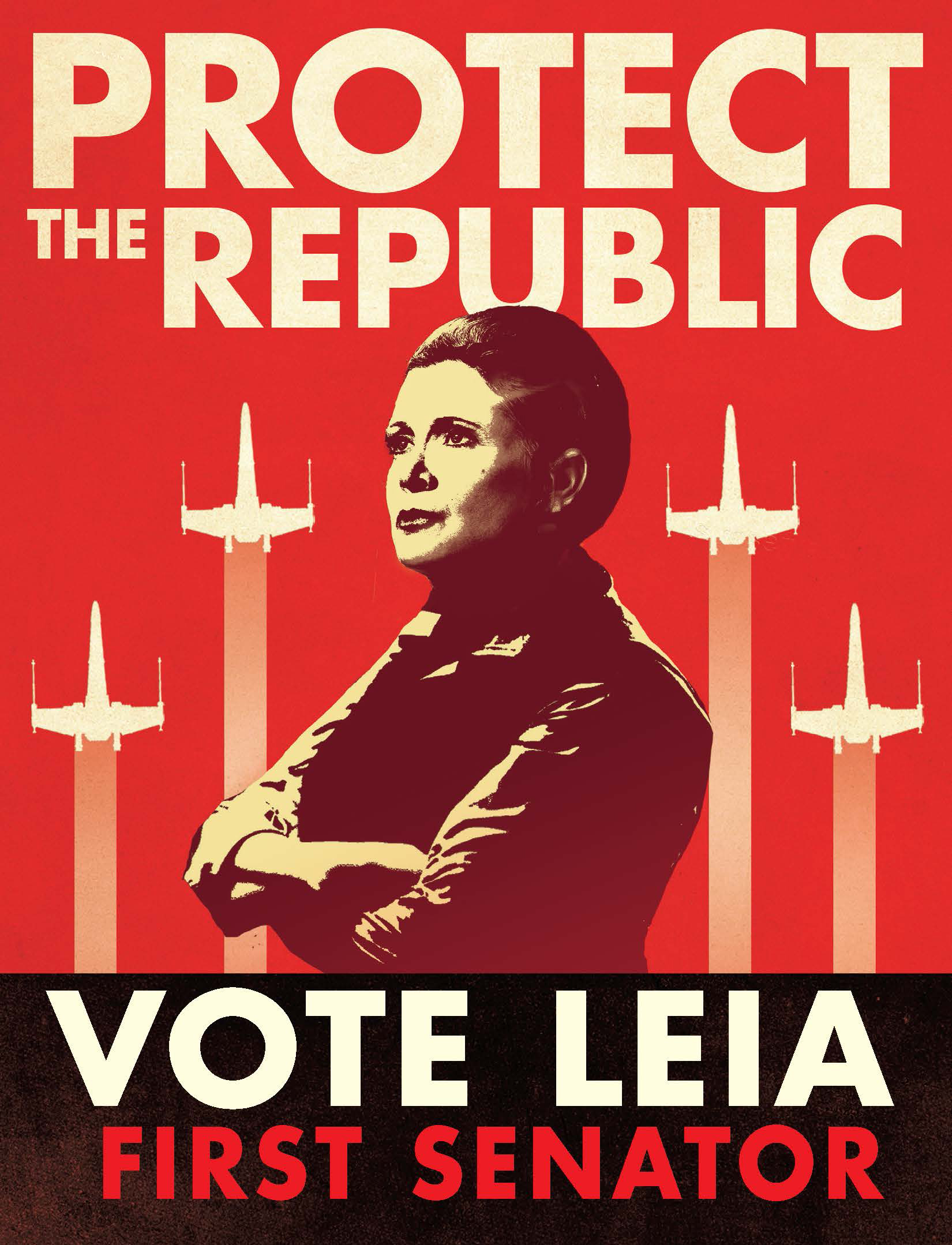 This poster
actually exists within Star Wars canon
, but it works just as well as a parody.
Of course, if there is a Light Side poster, there's one for the Dark Side as well.
Now for bumper stickers. Obi-Wan Kenobi is a perennial favorite.
So is Yoda.

Meanwhile, Darth Vader has his own bumper sticker.

While the Mandalorians are running as a third party.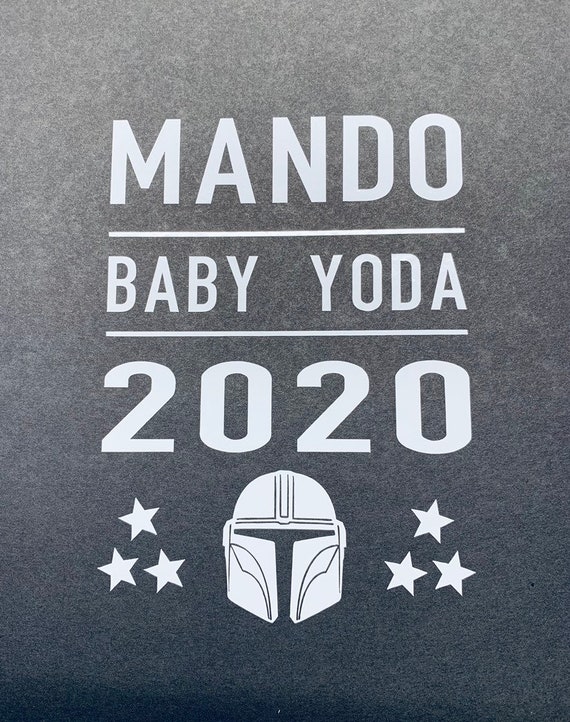 I hope the Hutts stay out of this election. They would probably corrupt it, if not steal it outright.
Finally, the First Order is having none of this.
Don't let them discourage any of you from expressing your opinion and then voting.
*I decided that
examining the awards Star Wars movies and TV shows won last year
was not the way to go this year. Maybe for
the Revenge of the Sixth
. In the meantime, stay tuned for
Cinco De Mayo
.