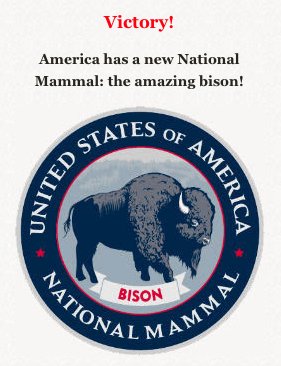 I have some good news to report today. The U.S. now has a national mammal to go along with
our national bird, the Bald Eagle
, the Bison. Reuters reports in
Bison named U.S national mammal
.
President Barack Obama signs legislation making the bison the official mammal of the United States. Paul Chapman reports.
Congress actually did something that passed into law. Even better, I approve of it. I wish I could write that more often.
Yes, I'm in a an "I can't be all DOOM all the time" mood. Why do you ask?