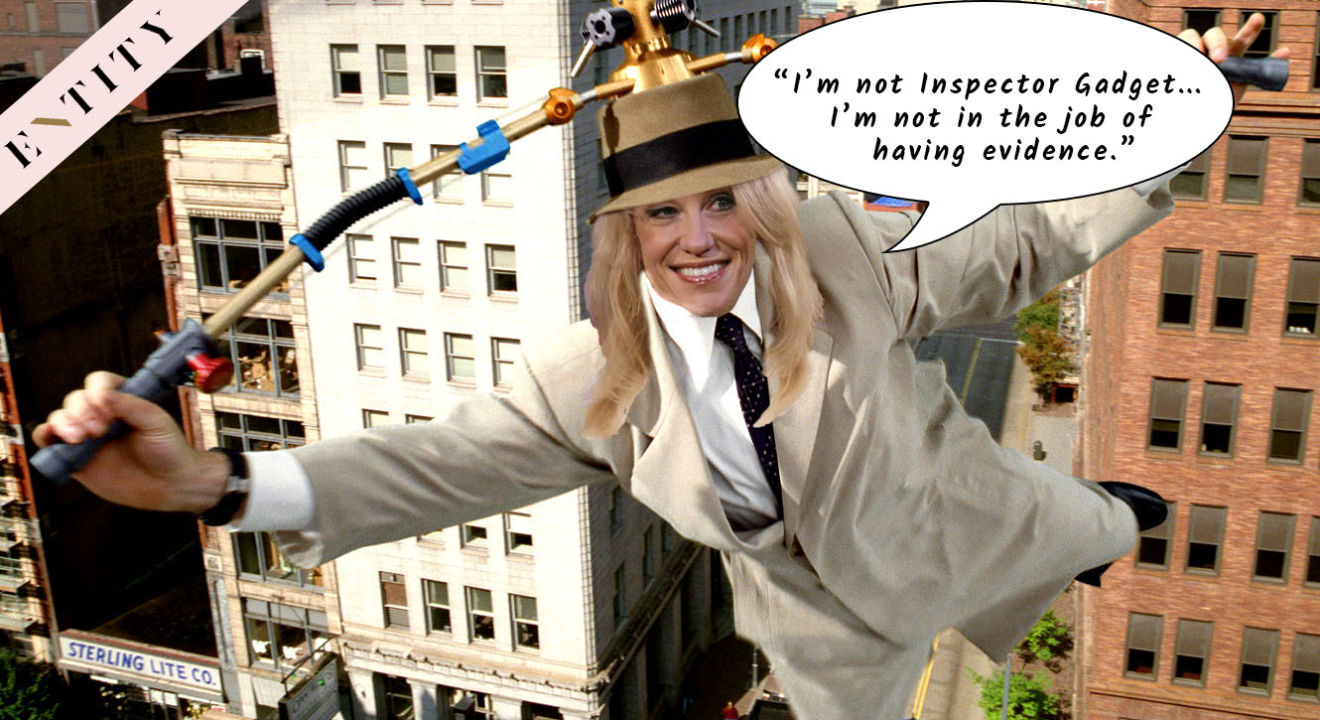 Trump's wiretapping claims and vulnerability to conspiracy theories
is still playing out more than a week later. This time, it was the claim that household appliances, including microwaves, were being used to spy on the Trump campaign. The best moment came when Kellyanne Conway said that she "was not Inspector Gadget." That prompted
a lot of ridicule by the late night television comics
. Watch the Stephen Colbert segment beginning at 0:39 for Conway making her cartoonish remark.
VIDEO: A roundup compilation of late night talk show hosts rip into Kellyanne Conway microwave remarks...

Conway was lambasted after she was asked about President Donald Trump's unsubstantiated claims that his namesake tower in New York City was wiretapped by Barack Obama.

She told the Bergen County Record this weekend: 'What I can say is there are many ways to surveil each other. You can surveil someone through their phones, certainly through their television sets.'

She also mentioned 'microwaves that turn into cameras', but later backtracked her comments, joking that she wasn't 'Inspector Gadget'.
Jake Tapper at CNN joined in the mockery by
poking fun at Kellyanne Conway's remark to open his show.
CNN's Jake Tapper led The Lead on Monday with a swipe at Kellyanne Conway's "I'm not Inspector Gadget" line earlier in the day on New Day.
I guess Conway knows about Inspector Gadget from watching the show with her children, which means she's watching the reboot. Here is
the original opening
for her edification, along with the complete theme that the Late Show band was riffing on.
As for her not being Inspector Gadget, I agree. She's much more like another character brought to life by Don Adams, Maxwell Smart. Both Conway and Smart like to play a game of "
Would you believe?
"
Conway (as Smart): "Would you believe Obama had Trump Tower wiretapped?"
KAOS Agent: "No, I would have a hard time believing that."
Conway: "Would you believe he had the British spying on Trump."
KAOS Agent: "No."
Conway: "Would you believe he put a camera in Trump's microwave?"
KOAS Agent: "Now you're being silly."
Agent 99: "Oh, Max, you know that never works."