The day after
Tom Steyer suspended his campaign
, another tribute fell in The Hungry for Power Games. Watch
Pete Buttigieg drops out of 2020 presidential race
from ABC News.
The former South Bend mayor dropped out of the race late Sunday on the heels of Tom Steyer, who called it quits over the weekend, after Joe Biden's big win in South Carolina.
I'm surprised, as I expected Amy Klobuchar to drop out next, but only after Super Tuesday. Instead, it's Mayor Pete, who sort of won the
Iowa
Caucuses
and came in a close second in the
New Hampshire
Democratic Primary
. That's not the usual profile of a candidate who drops out before Super Tuesday. Instead, it's the profile of someone who contends for the nomination until the end.
I would say "Surprise!" except that
FiveThirtyEight had a good explanation
.
But beating expectations and winning primaries and caucuses are different things. By this past weekend, Buttigieg appeared to have little chance of winning the nomination, and on Sunday news broke that Buttigieg will reportedly end his bid for the presidency. He finished far behind Sen. Bernie Sanders in Nevada and way, way behind former Vice President Joe Biden in South Carolina. He had stalled out at around 10 or 11 percent in national polls, and there was a good chance that he would fail to reach 15 percent — typically the threshold to win delegates to the national convention — in any of the 14 states voting on Super Tuesday, nor in a ton of congressional districts. It just didn't seem like Buttigieg had a path to start accumulating delegates.

Just as important as the losing itself was the way Buttigieg was losing. More than 30 percent of Democratic voters are black or Latino. And the Democratic Party thinks of itself as the party that represents people of color. But Buttigieg never gained much popularity with black or Latino voters, punctuated by him getting an estimated 3 percent of the black vote in South Carolina.

It was going to be hard for white Democrats, both party elites and voters, to mobilize behind a candidate with such weak support among people of color as the center-left alternative to Sanders.

So Buttigieg's departure may have seemed sudden, but it's likely that the former mayor was going to struggle on Super Tuesday and possibly run out of campaign funds. So this decision is a face-saving move for him.
The decision was also one that preserved Mayor Pete's possibilities for the future. I'm confident Buttigieg will be a player in Democratic politics long after I'm dead and gone and leaving the race now will make his career more effective.
Follow over the jump for the drink suggestions and memes I will retire for this election cycle unless he is chosen as a running mate. Otherwise, I will hold onto them for future elections. I'm sure this will not be the last the Democratic Party will hear of Pete Buttigieg!
As I have done for the other candidates, I begin with my drink suggestions for Mayor Pete that I first made in
Drinks for the Democratic debates, Part 2
, which I recycled first in
Drinks for candidates at the September and October Democratic debates
and finally in
Drinks and drinking games for the 2020 Democratic Primary debates
.
When I look up Pete Buttigieg's favorite drink, the one that turns up consistently is beer. However, Eater quotes his husband as saying Mayor Pete likes "Beef jerky, string cheese, and Gatorade." If one wants to drink beer, South Bend has some good craft breweries, if one can get one of their beers. However, I'm more intrigued by the Gatorade, which is used in Tipsy Bartender's Skittle Punch.
That looks like a fun drink and better than beer, although not better than the sentiment on this beer that Mayor Pete found in the Green Room to Colbert's show.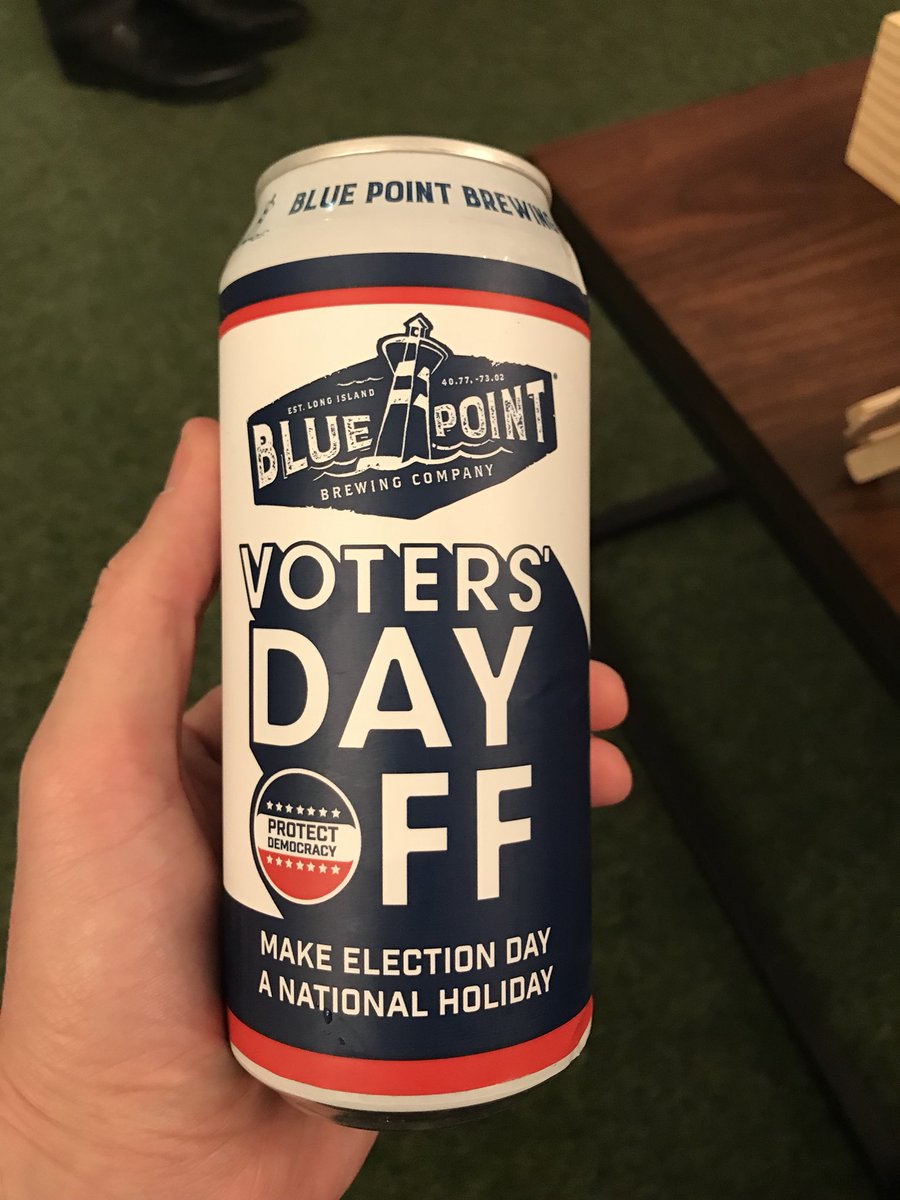 I'll drink to that!
Next, the memes showing Mayor Pete's ideological position, beginning with the first one I made for
OnTheIssues.org's take on the Democratic presidential candidates from left to center
.
Speaking of Pete Butigieg, he and Michael Bennet tie at 23 on the economic scale. Butigieg is more socially liberal with a score of 73, while Bennet is more moderate with a social score of 68, tying him for the second (or third, depending on how on resolves ties) most conservative candidate socially running with Steve Bullock and John Hickenlooper. Only Klobuchar and Marianne Williamson are rated as closer to the center socially with scores of 65. On The Issues rates both Butigieg and Bennet as Populist-Leaning Liberals.
I created a new meme for Buttigieg in
On The Issues shows most of the Democratic candidates have moved left during the campaign, too
.
Since June, a third candidate has joined the two Texans with an economic score of 18, Pete Butigieg, who has moved five points to his left economically and seven points to the left socially for a total of twelve points, second only to Williamson in total score change. O'Rourke, Castro, and Buttigieg were tenth, eleventh, and fourteenth or eleventh, twelfth, and fifteenth, counting Sestak in June. The ranking is now O'Rourke, Buttigieg, and Castro in thirteenth, fourteenth, and fifteenth now that Swalwell has dropped out. Either way, O'Rourke and Castro have become less liberal relative to the pack while staying constant in their scores, while Mayor Pete has moved up in the rankings. As a result, On The Issues has changed his classification from Populist-Leaning Liberal to Hard-Core Liberal.
Buttigieg reversed direction during the next month, so I had to create yet another meme for
Democratic candidates continue to drift leftwards according to On The Issues
.
When I wrote above that "one has moved to the right (center) along both axes" and "someone is completely bucking the trend" of moving to the left, I was referring to Pete Buttigieg, whose economic score has increased 10 points and social score decreased 8 points since July to 28 and 70, respectively. That places him to the right of his position in June, when his economic score was 23 and social score was 73! As a result, Buttigieg has dropped from fourteenth to nineteenth. On The Issues now rates him as a Moderate Liberal. If one wants a major candidate that is a true moderate, it's Mayor Pete, not Biden.
He continued to move to the center over the next six months. In addition, his nearest ideological competition dropped out, so he earned a meme all to himself in
Democratic candidates from left to center for the 2020 primaries
.
When I wrote above that "Pete Buttigieg [is] continuing to move to the right," I wasn't kidding. While he hasn't shifted to the center as dramatically as he did between July and August, when his economic score increased 10 points and social score decreased 8 points to 28 and 70, respectively, he did drift to the right economically. His economic score is now 30, 3 points lower and the same as Bloomberg's. That his social score has returned to 73 doesn't matter, as it's still not to the left of Bloomberg. Mayor Pete loses the tiebreaker, making him the second most moderate candidate still running. On The Issues still considers him to be a Moderate Liberal.
It's not good-bye for Buttigieg, but see you later, as I'm sure he will return to the national stage.
I'm not done with the election. Stay tuned for
a drum corps Super Tuesday
after an entry about
World
Wildlife
Day
.