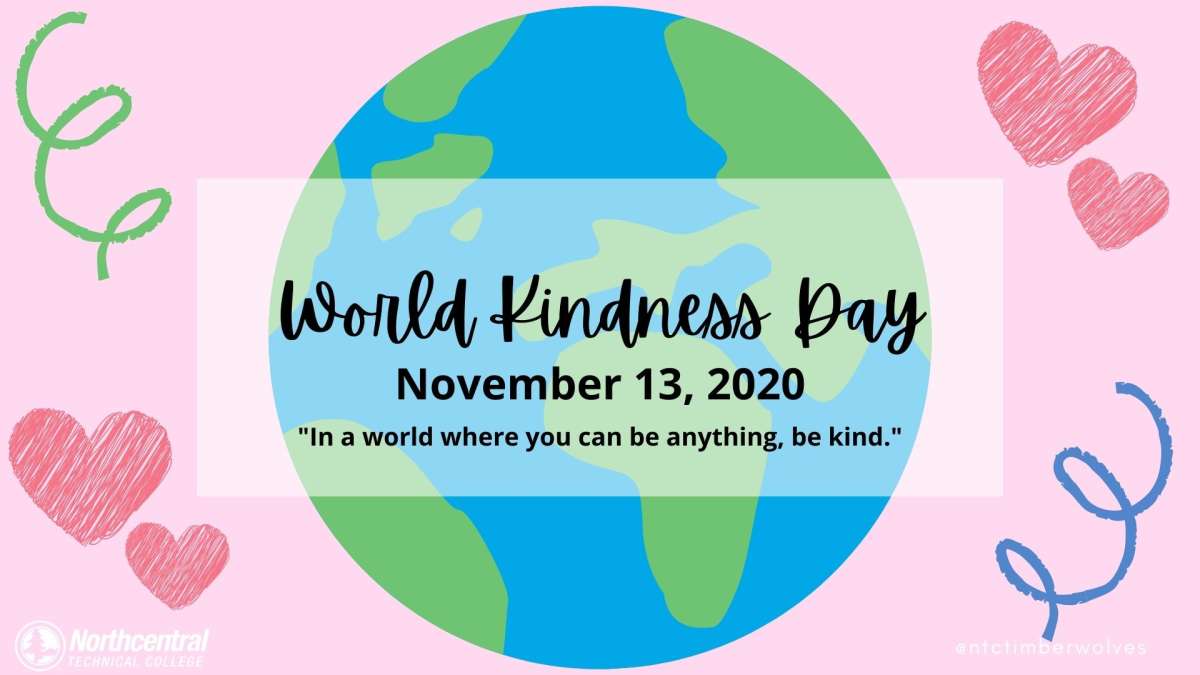 I told my readers to "stay tuned for
Friday
the
13th
. May it not be an unlucky day!" It turns out today is also
World
Kindness
Day
, so it could be less unlucky for the recipients of generosity and affection than it otherwise would have been. Here's what
National Day Calendar
says about the day.
On November 13th, as part of World Kindness Day, we are encouraged to spread kindness like an infectious cold. We want to share it more than usual because studies show when others observe kindness in action they are more likely to carry out an act of kindness, too.
...
We each have the potential to improve each others' lives through understanding and kindness. Whether it's a friend, family member, coworker or stranger, our ability to show our humanity should have no limit.
...
On World Kindness Day, let your compassion shine brightly. Get caught showing as much kindness as possible, too.
While I think telling people to "spread kindness like an infectious cold" is unfortunate wording given
the COVID-19 pandemic
, I agree with the sentiment. So do the producers of the following three videos. I begin with
A Message From Fred Rogers #WorldKindnessDay
.
The music is from "
Won't You Be My Neighbor?
" I believe the clip is, too. If so, it shows the power of that documentary and of Mister Rogers' legacy, which happens to be the name of the YouTube channel that posted it.
Continuing with movies, MuggleNet uploaded
On World Kindness Day, Practice Some of the Values Found in the Harry Potter Series
.
I've written
twice before
about the lessons Harry Potter can teach people. May the third time be a charm, pun intended.
I'm concluding the movie theme with the following advertisement disguised as a public service announcement,
BILL & TED FACE THE MUSIC - World Kindness Day
from Orion Pictures.
Keanu Reeves & Alex Winter want to remind you: Be excellent to each other today and every day! Happy #WorldKindnessDay, dudes!
That was both clever and on-brand. I hope it makes as many people be kind today as Orion Pictures hopes watch the movie after viewing it.
To observe today's other special day, I'm sharing
Superstitions: Why is Friday the 13th Scary?
Why, in the West, are people scared by the number 13? And why do we consider Friday the 13th to be a particularly unlucky day?
As a UCLA alumnus, it kills me to share something from the USC Dornsife College of Letters, Arts and Sciences, but my alma mater didn't create a video about today, the University of Southern California did, so they get the honor. Consider it an act of kindness to the Trojans.
That's it for today's double celebration. Stay tuned for two more holiday observances,
World
Diabetes
Day
tomorrow and
America
Recycles
Day
Sunday.