Happy
World
Environment
Day
! Because I promised the Sunday
entertainment
feature today, I am celebrating the day by blogging about the
2021 EMA Awards
, presented by the Environmental Media Association on October 16, 2021. Better late than never!
"
No Sudden Move
" won Feature Film over "
The Tomorrow War
" and "
Vivo
." If I had blogged about the nominees when they were announced, I'd have picked "The Tomorrow War" because it's about an alien invasion facilitated by climate change and fought using time travel. That summary looks outlandish, but trust me, it's better than it sounds. I would have also understood the nomination for "Vivo" because of its appreciation for the natural world. I would have puzzled over the inclusion of "No Sudden Move" because it's a modern film noir with no obvious environmental content. I had to read
the movie's plot summary page
to find out that the film's
MacGuffin
is a "document [that] is revealed to be plans for a catalytic converter, seeking to conceal its existence from public knowledge and avoid governmental pressure on the car companies to implement pollution controls." Now I understand why it was nominated. Based on its cast and production values, I can also understand why it won, too. It's probably eligible for the Emmy Awards and might also be eligible for a Saturn Award along with "The Tomorrow War" and "Vivo."
Speaking of awards, this is the only award I can find for "No Sudden Move," but its IMDB page doesn't list it. In fact, I can't find any mention of the 2021 EMA Awards on IMDB despite
The Hollywood Reporter covering it
. The most recent year with a page is
2020
, which only lists one of the nominees for Documentary Film, "The Story of Plastic," but not the
winner
, "Ted Turner: Captain Planet." That's it.
2018
and
2019
are even worse as they list a creator and two of his projects winning awards in categories that
I can find no evidence of ever existing or that haven't been bestowed since 2002
but none of the
actual
nominees
or
winners
. In fact, the last year with an even halfway complete list of winners and nominees is
2017
,
the year that turned me onto the award
. Finding this out is enough to convince me to ask if the EMA has an official representative for IMDB to correct these errors or Charity Navigator to improve
its rating
in addition to my New Year's resolution from 2020 to see if I can vote for these awards when I join.
Time to climb out of that rabbit hole and write about the rest of the nominees and winners.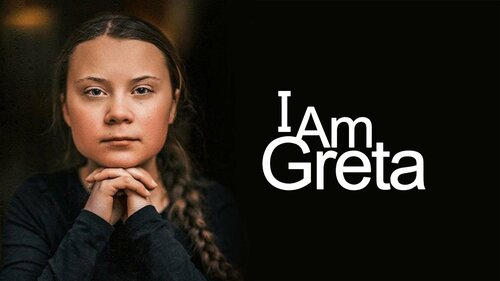 On the other hand,
I predicted "I Am Greta" would be nominated for an EMA Award
and would have picked it to win over "Jonathan Scott's Power Trip" and "Purple Mountains," so I'm not the least bit surprised it won. The only thing that surprised me was that I also predicted "
David Attenborough: A Life on our Planet
" would earn a nomination here, but it didn't. That may be because industry representatives have to submit their works to the EMA for consideration and I suspect that Netflix didn't do that, which is probably why "
My Octopus Teacher
" wasn't nominated, either. In fact, while "Vivo" is streaming on Netflix, EMA lists Sony Pictures Entertainment instead. There are no mentions of Netflix on the winners page at all. On the other hand, the Emmy Awards snubbed "I Am Greta" while "David Attenborough: A Life on our Planet" earned
five Emmy nominations
and
three wins
. I suspect Netflix is OK with that.
Follow over the jump for the television winners.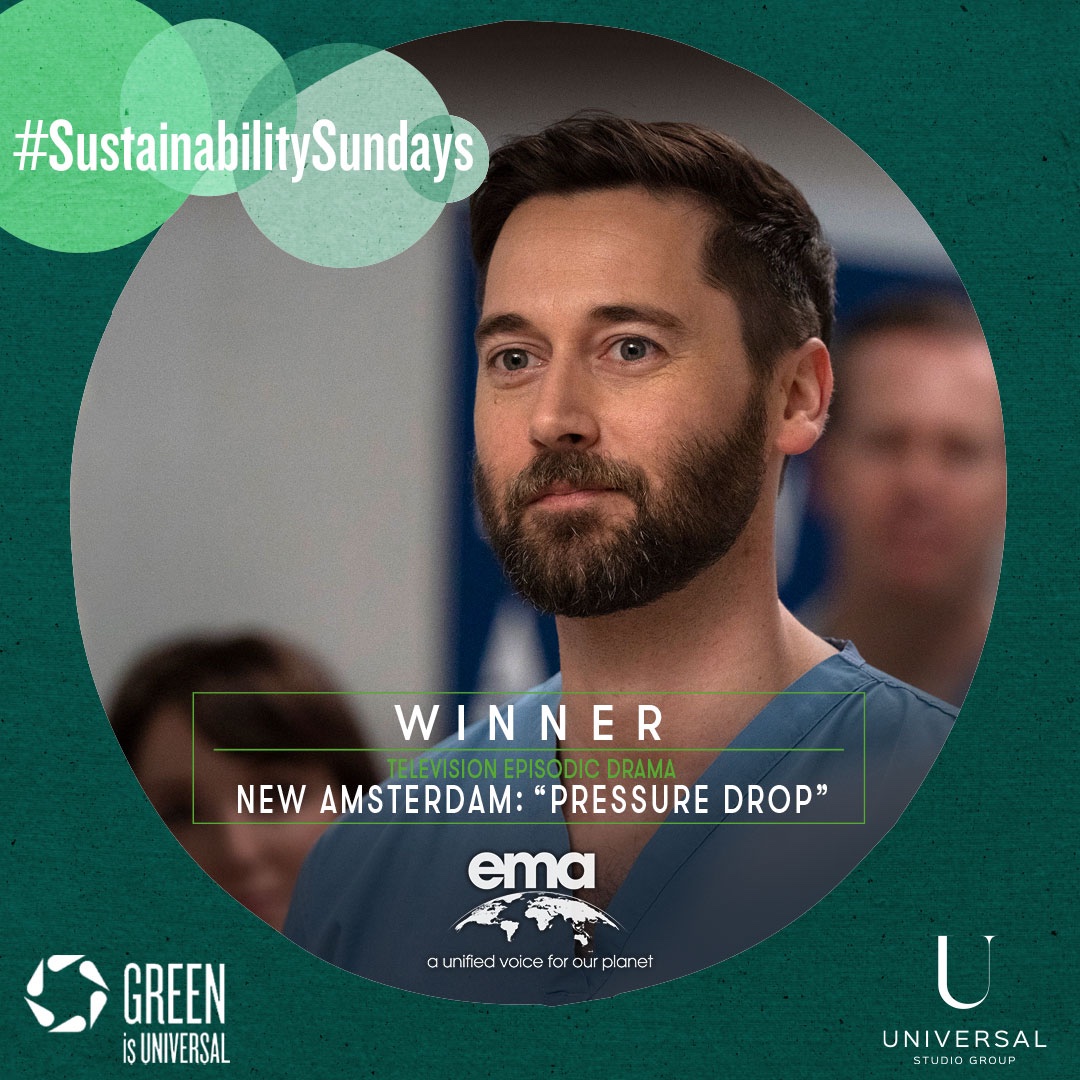 On the other hand, NBC/Universal Television thinks it's important to be recognized at the EMA Awards, important enough to announce their wins with memes on Twitter like this one for "New Amsterdam," which won over Apple TV's "Physical" and Amazon Studio's "Utopia" for Television Episodic Drama and "Making It," which won for Reality Television. I might have picked "Utopia," but my wife and I watch "New Amsterdam" and have been impressed with its social consciousness as well as its storytelling. I'm not surprised the winning episode was about a heat wave, connecting it to climate change. At least it's not "The Blacklist" winning unopposed again.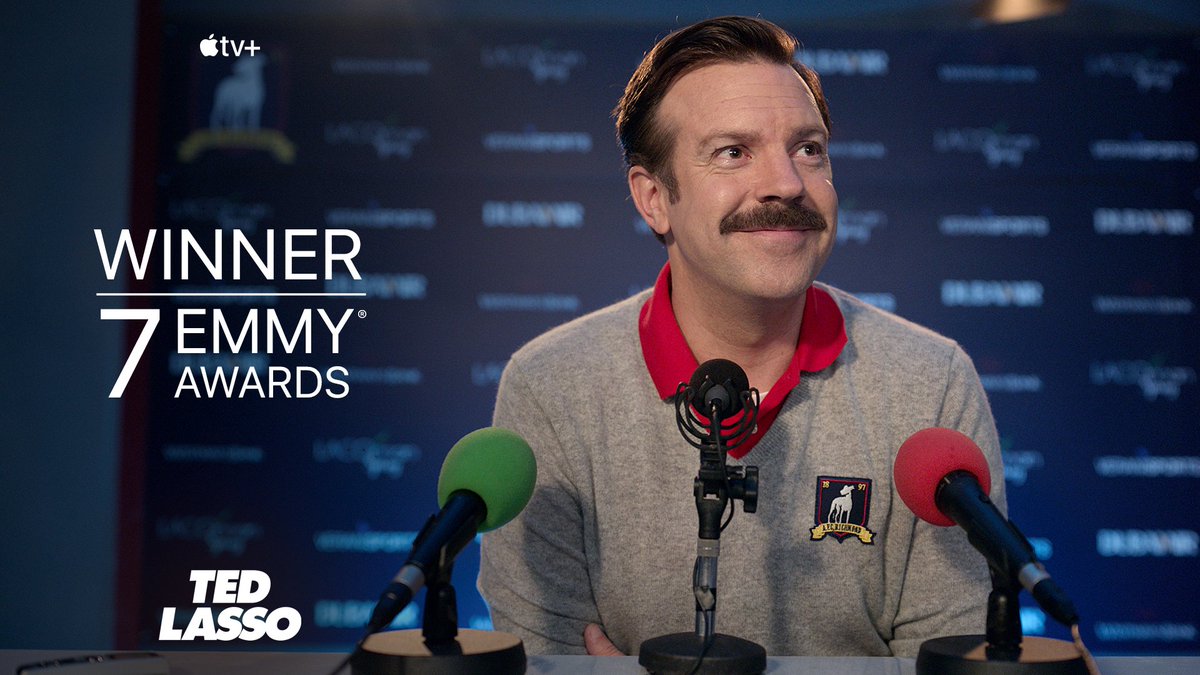 I would have also picked "
Ted
Lasso
" to win Television Episodic Television just on its overall quality, independent of the environmental content of the episode, which included the effects of oil exploration in Nigeria. It was definitely the best nominee over "Atypical" and "The Simpsons."
Out of the field of "Axios," "Through Our Eyes," and "Unknown Amazon" for Documentary Series I might have picked the last just on its subject matter, gold mining in the Amazon, which is an environmental disaster, and Vice being the production company, while the other two were both HBO productions, potentially leading to splitting the vote.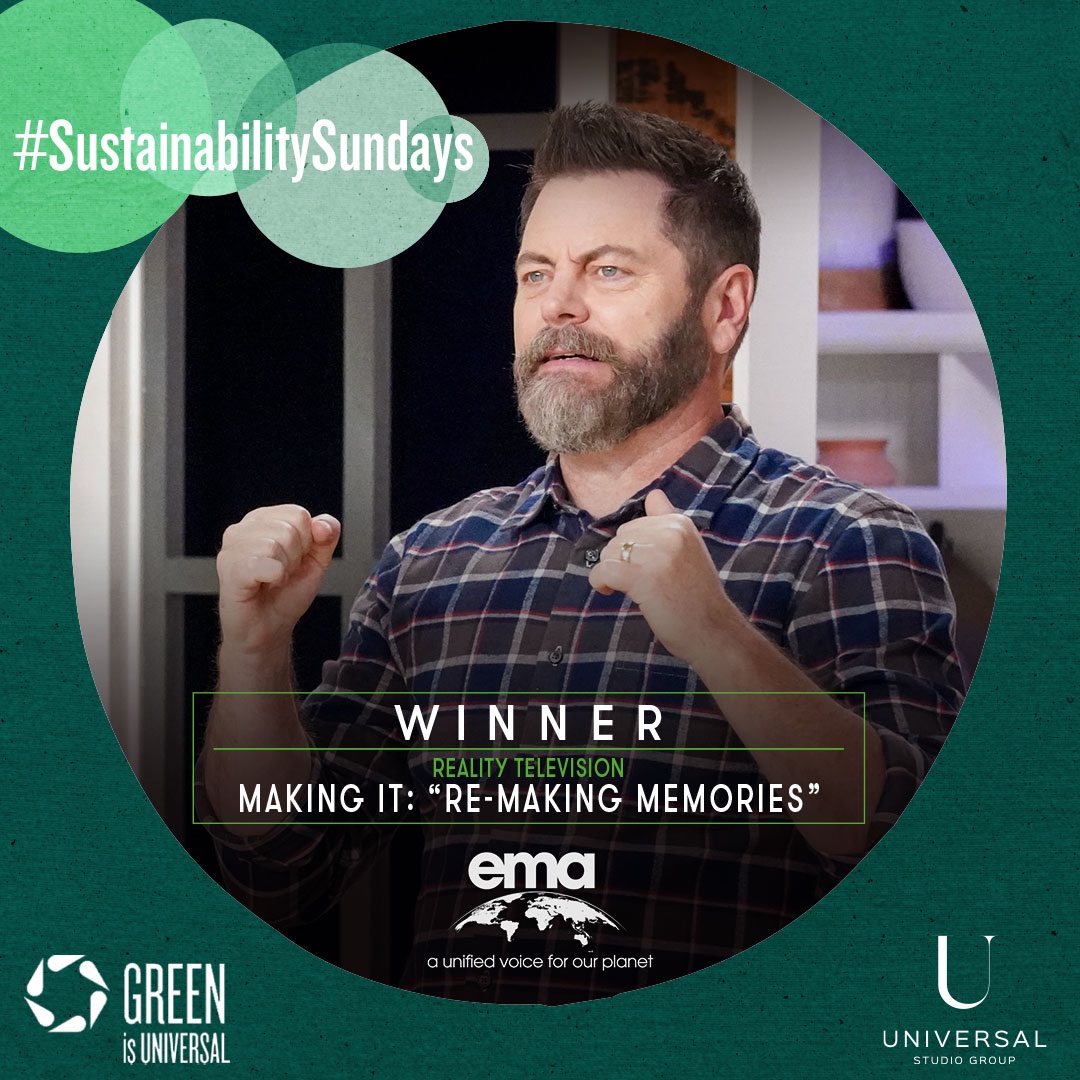 On the other hand, vote splitting didn't seem to hurt "Making It," as it won over the other Universal Television nominee "Real Housewives of Beverly Hills" on Bravo and Freeform nominee "Kal Penn Approves this Message" for Reality Television. I might have picked Kal Penn over "Making It," but the latter's ethos of reuse and upcycling won out.
I featured the winner in
Samantha Bee, Rachel Maddow, and Vox on environmental racism, including the Flint Water Crisis and 'Cancer Alley'
, so I'm pleased that it won Variety Television over "Real Time with Bill Maher" and "The Late Show with Stephen Colbert."
Given a field of "Lego Marvel Avengers: Climate Conundrum," "Sesame Street," and "Sydney To The Max" for Children's Television I'd have picked "Sesame Street" as the safe choice. Nope. "Sydney To The Max" won for "Going The Green Mile."
As I did for 2020, I close by embedding the video of the awards ceremony. Watch
The 2021 Environmental Media Association Awards Full Show
.
Relive the excitement of the 2021 EMA Awards, Hosted by Jeff Goldblum. The annual EMA Awards celebrate environmental messaging in film and television and recognize sustainability in media production.

The 2021 EMA Awards honored Ed Begley Jr with the EMA Lifetime Achievement Award, Hip Hop Caucus with the EMA Global Justice Award, and Karla Welch & Sasha Markova the EMA Innovator Award.
Congratulations to all the winners! I promise not to be so tardy recognizing the 2022 nominees and winners.