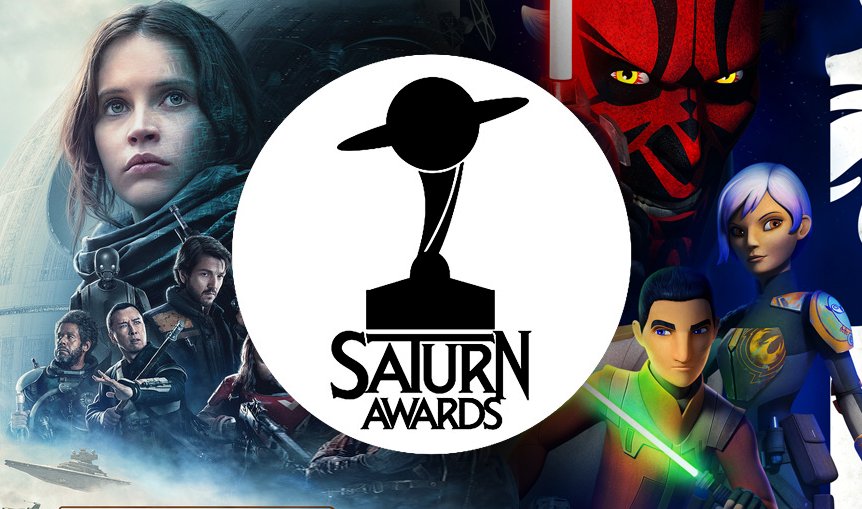 Beware the
Revenge
of the
Sixth
, the Dark Side of
Star
Wars
Day
! It turns out that I missed a nomination for the "Star Wars" franchise among those listed in
'Rogue One' at the Saturn Awards for Star Wars Day
. In addition to the eleven nominations for last year's movie, there was also one for "Star Wars: Rebels" as Best Animated Series or Film on Television to bring the total for the franchise to an even dozen. Here is the field from
Slashfilm
.
Best Animated Series or Film on Television

Bojack Horseman
Family Guy
The Little Prince
The Simpsons
Star Wars: Rebels
Trollhunters
"Bojack Horseman" may be the
Critics' Choice
, literally, but there is no guarantee it will win with the Saturn Awards electorate. I'm going to vote for "Star Wars: Rebels" in hopes it will win.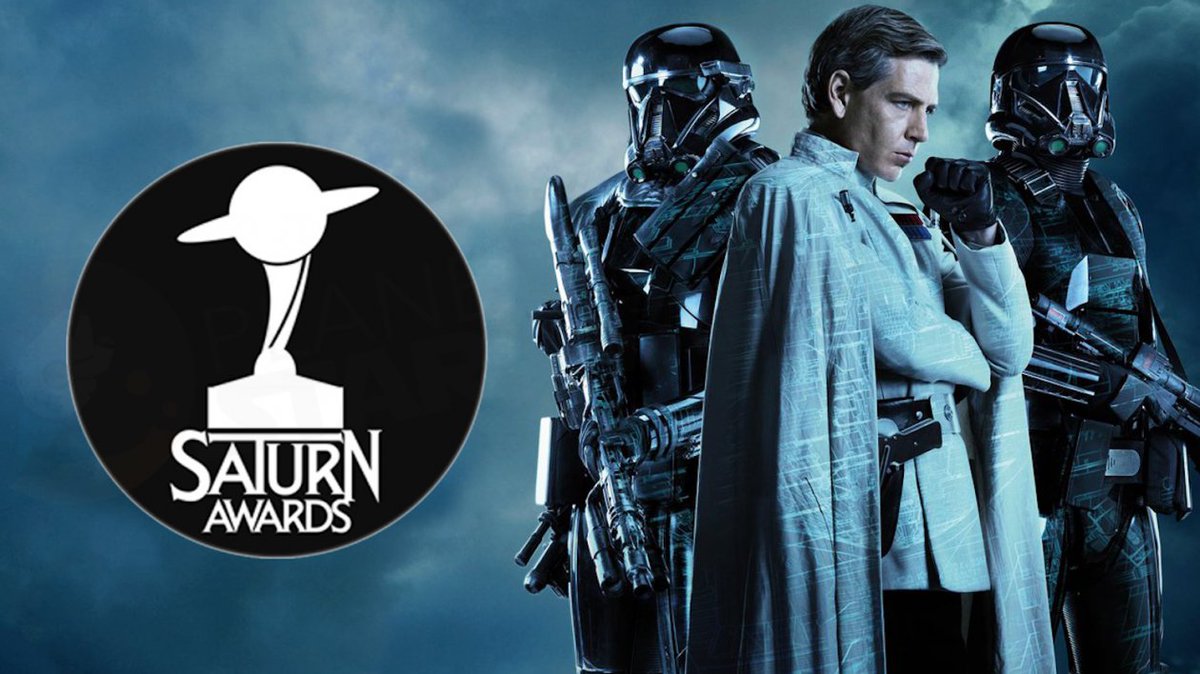 Speaking of the Saturn Awards nominees, I noted Thursday that Michael Giacchino is nominated for Best Film Music and wrote that I already had a selection from "Rogue One" representing the Dark Side for today. Here is
The Imperial Suite
from the movie soundtrack.
Music video by Michael Giacchino performing The Imperial Suite.
To vote for both "Star Wars: Rebels" and "Rogue One," click on the link in the quoted passage.
Speaking of "this electorate," my readers and I have a chance to change its composition. Click here to apply for an affiliate membership. At $25, one can vote for the best films and television shows. At $40, one can vote for all categories. I'm paying $40. I hope my readers do, too.
I've already paid. Voting is open until May 30th.
Stay tuned for the Sunday entertainment feature, which will also be about the Saturn Awards nominees, this time for television. "
The Walking Dead
" vs. "
Westworld
," anyone?