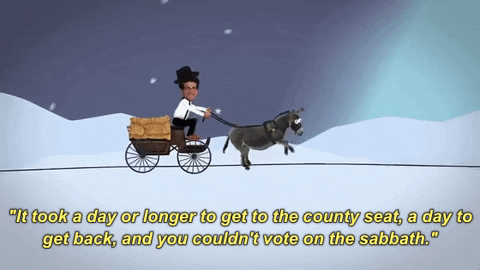 Today, many Americans across the country are going to the polls to vote in
municipal elections
, including here in Detroit where
Mayor Mike Duggan
is up for reelection. In addition, residents of
New Jersey
and
Virginia
are voting for Governor and other state (or Commonwealth, in the case of Virginia) offices. As I wrote yesterday, I plan on reporting on the results throughout the rest of the week, starting tomorrow. Today, I join Last Week Tonight with John Oliver in asking
Voting On Tuesday - How Is This Still A Thing?
Tuesday voting is highly inconvenient, so why do we still do it?
I've had to answer questions from my immigrant friends about why Americans hold elections on Tuesdays before, and I'm relieved to see that I gave them the right answer. As for what to do about Tuesday elections, I favor the Puerto Rican solution; declare election day a holiday. I even have an image for that.