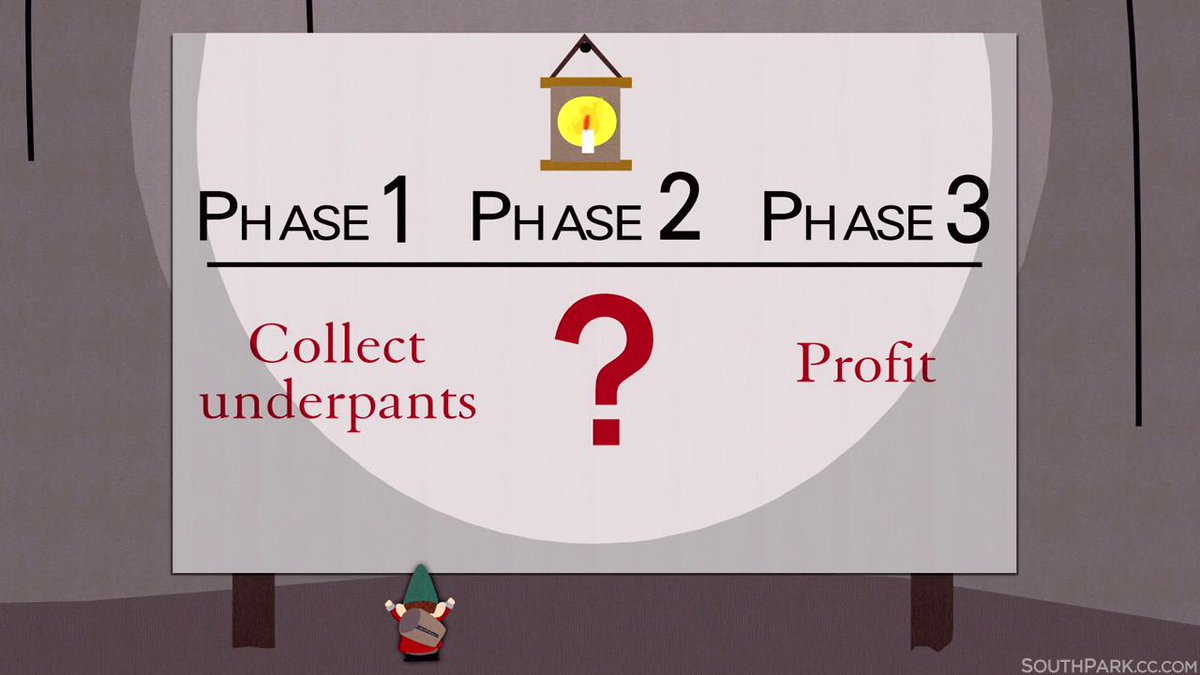 I'm generally positive about
minor parties
, last expressing that sentiment in
Vox explains how proportional representation can solve gerrymandering and help minor parties
. However, they will not solve all political problems, as I described in
On American political parties held captive by their interest groups and ideologies
. One of the problems I did not mention appeared in a video I used in a comment on
Republicans Will Have to Make a Choice
at Booman Tribune.
"I await a third party movement."

I'll let Ezra Klein of Vox answer that for me.
Here is
Third parties are the underpants gnomes of American politics
.
Could a third party fix the hellscape of fail that is the United States Congress? Ezra Klein explains.
My summary was "No, although that's not really what I think you're after." My response could have been more pointed. I could have done for liberals what
Pizza Man Cain wants a third party for conservatives, never mind three already exist
did for conservatives, pointing out that the
Green Party
already exists and he could join them. As it was, I trolled the person asking the question gently another way.
By the way, be flattered. I was going to post this in response to Brodie, but I decided you were more deserving. Besides, this comment will land directly below his anyway.
I can throw shade and still be civil. I think that's a good skill to have.