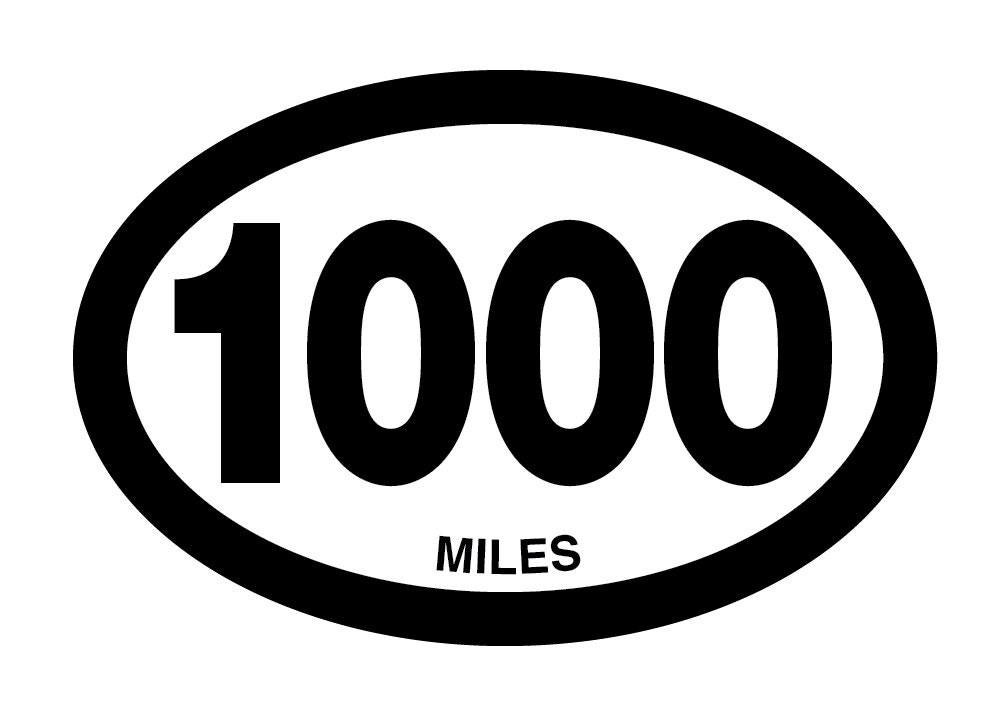 I made a note about the odometer in
Good-bye Dez. Hello Snow Bear! A driving update
.
Snow Bear...had 264 miles when we bought her. That means we will have driven her 736 when she rolls over her first 1,000 miles. That's when I expect to post the next overall update on our driving.
That happened last Wednesday, November 22. We bought the car on October 28, so it took 26 days for my wife to drive the car 736 miles. That translates to an average of 26.31 miles per day and 863.38 miles per standard month. That's a lot more than the 6.30 miles per day and 192.2 miles per month we drove her predecessor Dez between June and October. That happened because my wife drove to Chicago and back two weeks ago to visit our daughter. Family, like sustainability, is a priority.
It's also a lot more than she drove Dez during the comparable period last year. See what I wrote in
November 2017 driving update for Pearl plus Tesla Truck and Chevy Bolt news
.
I also have to recalculate how many miles my wife drove last year. September 19 to November 10 is 53 days, so she drove Dez 18.87 miles per day and 575.47 miles per month. I'll have to apply those numbers to when Snow Bear, Dez's replacement, turns over 1,000 miles late this month. I'll also have to leave a comment on the original entry to correct the record.
New cars are a lot more fun to drive as well as safer.
For the combined mileage, when I add the exactly 20 miles per day and 610 miles per month from
November 2017 driving update for Pearl plus Tesla Truck and Chevy Bolt news
, my wife and I drove our cars an estimated 46.31 miles per day and 1473.38 miles per month. That's a lot more than during any of the comparable periods I listed
when we traded Dez in
. Trips from Detroit to Chicago will do that. I expect we'll be driving a lot less at the next update for both cars. The earliest Pearl should pass 39,000 miles is mid January based on
when she did it at the start of this year
. As for Snow Bear, that could be
February
or
March
based on my wife's normal driving patterns as possibly altered by having a new car.
In any event, my wife and I are once again contributing to the continuing slow increase in total miles driven, as shown in this graph from
Doug Short
.
"Travel on all roads and streets changed by 0.3% (0.8 billion vehicle miles) for September 2017 as compared with September 2016. Travel for the month is estimated to be 262.5 billion vehicle miles." The less volatile 12-month moving average was up 0.12% month-over-month and 1.2% year-over-year. If we factor in population growth, the 12-month MA of the civilian population-adjusted data (age 16-and-over) is up just 0.04% month-over-month and up only 0.6% year-over-year.
...
The latest data point is another all-time high.
I expect this trend to continue until the next recession, which
I'm still predicting will begin next year
. I'll re-evaluate my forecast next month. Stay tuned.