Happy Lunar New Year! So long
Year of the Fire Rooster
. Welcome the Year of the Earth Dog! I begin the festivities with Syracuse.com explaining
Chinese New Year: The Year of the Dog
.
Chinese New Year is February 16, 2018. It's the first year of the earth dog since 1958.

What is the Year of the Dog? What sign are you?

Learn more about the 12 animals and the five elements that make up the Chinese Zodiac, as well as what type of personality you have based on astrology.
One of the people born in the Year of the Dog is Donald Trump. Al Jazeera noted that, too, and asked
Will Trump be unlucky in the Chinese Year of the Dog?
The millions celebrating the oncoming Chinese New Year are hopeful that it will bring prosperity and good luck.

But Chinese horoscopes say that the Year of the Dog, which is about to start, brings bad luck, and those born in the same zodiac year will face that bad luck.

US President Donald Trump was born in the Year of the Dog, and fortunetellers are saying that the bad luck of his birth year will hit him this year.

Al Jazeera's Adrian Brown reports from Beijing.
I hope his bad luck, in as little as I believe in it, doesn't rub off on the rest of us Americans. As for Trump looking like a dog or the dog looking like Trump, here is a side-by-side comparison.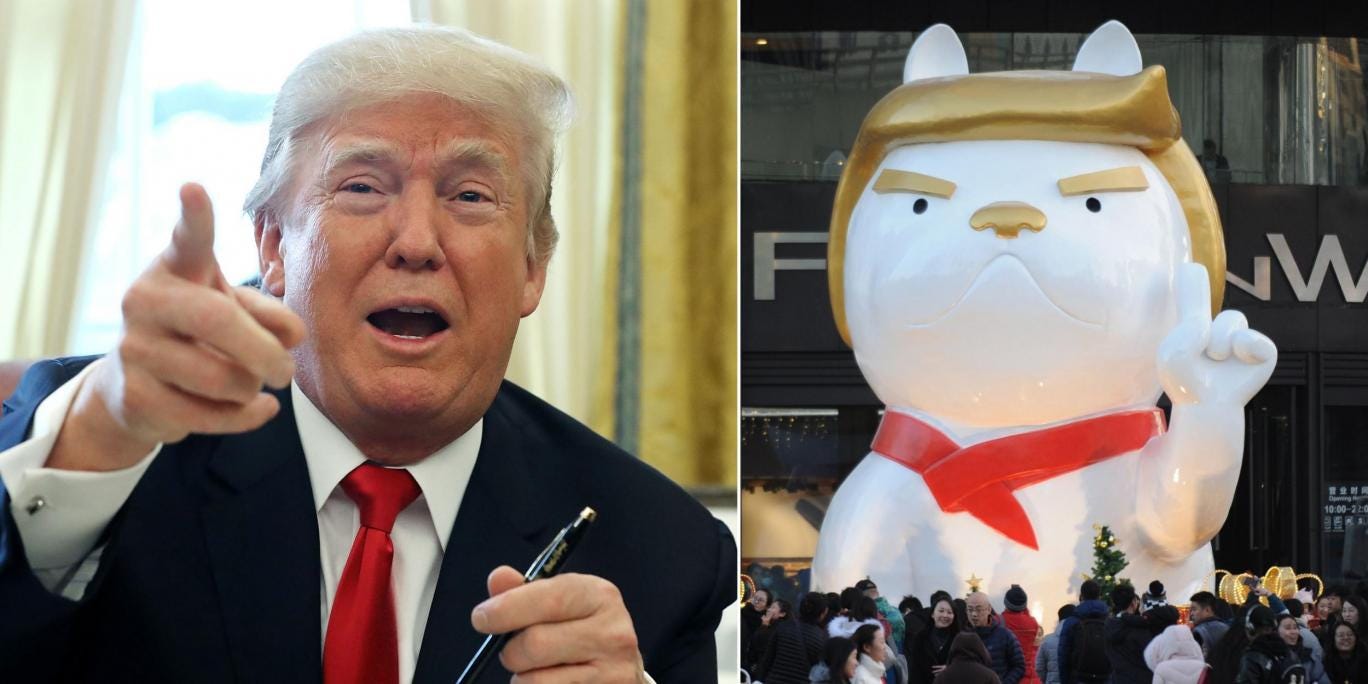 Woof!