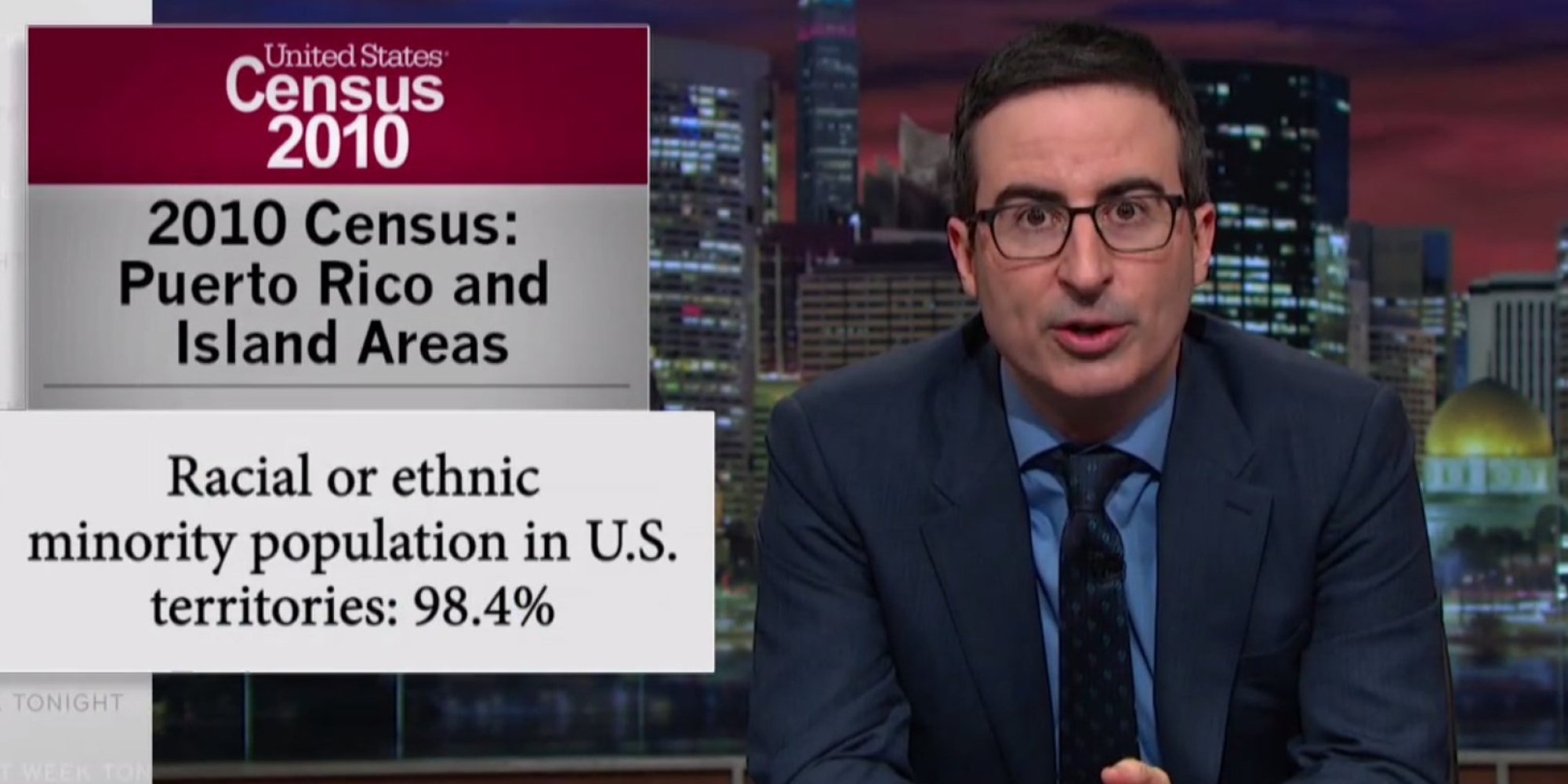 I wrote "I'm in favor of Puerto Rico becoming a state and have been for decades. Now that a majority of Puerto Ricans agree, I think it's time that happens" at the end of
A 51st star for Puerto Rico on Flag Day
. That hasn't happened yet, as Vox explains
Why Puerto Rico is not a US state
.
Nearly half of Americans don't know that Puerto Ricans are US citizens. But they are, and have been since 1917.
...
As residents of the US Commonwealth of Puerto Rico, Puerto Ricans have US passports, can travel freely throughout the country and can serve in the military. But that doesn't mean the US citizens who live in Puerto Rico get the same rights and benefits as US citizens stateside. Watch the video above to understand how Puerto Rico became a US commonwealth, the tangled relationship that developed, and how it all affects prosperity and development on the island today.
It's not for lack of trying, as Vox reported in
Puerto Rico's most ambitious push yet for statehood, explained
.
A "shadow" congressional delegation of seven politicians from Puerto Rico traveled to Capitol Hill on Wednesday and demanded they be recognized as voting members of Congress. Five of them would represent Puerto Rico in the House, and two in the Senate.

Gov. Ricardo Rosselló modeled this plan after Alaska's push for statehood in 1956, and it was a major part of his campaign for governor. (Tennessee was the first territory to use this strategy in 1795, and it's now known as the "Tennessee Plan.")

The island — plagued by the devastation of Hurricane Maria and still struggling to restore electricity — has been a US territory since 1898 but has long suffered from widespread American indifference toward, or ignorance of, Puerto Rico's situation. When Maria hit, only about half of Americans knew that Puerto Ricans are US citizens. Now, Rosselló and his allies are hoping that the post-hurricane media attention has raised enough awareness of the "second-class" status of Americans in Puerto Rico.

"[Puerto Ricans] are being denied the full benefits of citizenship," said Puerto Rico's only nonvoting member of Congress, Jenniffer González-Colón on the House floor Wednesday. "We deserve and demand statehood for Puerto Rico now."

The move is largely symbolic: Voting on Puerto Rican statehood is nowhere close to the top of Congress's agenda, but it represents growing frustration over getting Congress to recognize Puerto Rico as a state.

But while members of the island's delegation are pushing hard for statehood, it's far from clear that the island itself is united behind the push. And though Congress is unlikely to take up the measure under Republican control, support for Puerto Rican statehood was officially enshrined in the 2016 GOP platform.
Many of these issues were raised in
U.S. Territories: Last Week Tonight with John Oliver (HBO)
three years ago.
A set of Supreme Court decisions made over 100 years ago has left U.S. territories without meaningful representation. That's weird, right?
Since this video, the island's plight in the wake of Hurricane Maria, which I mentioned in
CDC switches from nuclear war to flu as epidemic declared just before false alarm in Hawaii
, has raised the stakes, as Vox observed.
It's possible that Puerto Rican's views of statehood may have shifted in the aftermath of Hurricane Maria. More than three months after Maria passed through the island, 40 percent of the island remains without power, and running water is unreliable.

The slow federal response, and President Trump's overall dismissiveness of the disaster, shed new light on the problem of having no real representation in Washington. It meant that Puerto Rico had no role in deciding how much disaster relief money would be allocated to the island, and that Puerto Rico had no say in how the tax bill would affect Puerto Rico.
The pro-statehood Puerto Ricans have decided on a strategy to pressure Congress.
Now Rosselló is threatening to mobilize Puerto Rican voters living in the US on the issue in the midterm elections.

"We are a significant voting bloc in the United States that perhaps hasn't been organized well in the past," he told Politico in December. He repeated that same message Wednesday during his latest trip to Washington, DC.
I wish the Governor luck in organizing this effort; he'll need it. Just the same. I support him.