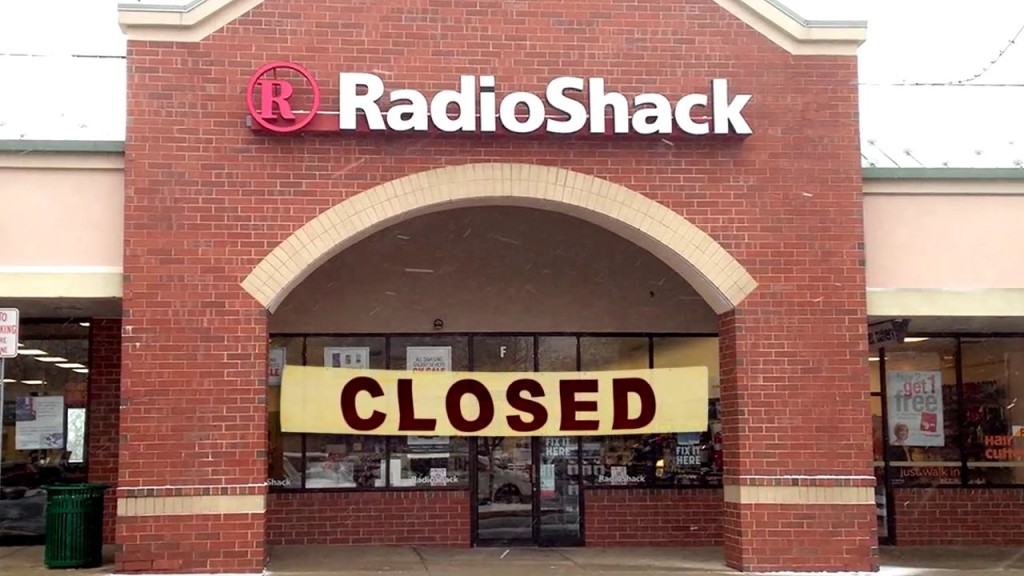 I told my readers
yesterday
to "Stay tuned for another post about the
Retail
Apocalypse
" today. The subject of today's tale of business failure is Radio Shack, which I first mentioned as a subject of this series in
Part 2 of Sears, a tale of the retail apocalypse
a month ago. Now that I'm done with
Toys R Us
, I can move on to this nearly extinct electronics chain.
I begin with Company Man, who
also covered Toys R Us
. A year ago, he asked
The Decline of RadioShack...What Happened?
RadioShack has been on a tremendous decline over many years. It's been much longer and more severe than I realized. But what exactly happened? What happened that turned the successful company RadioShack into what it is today?
It looks like another story of mismanagement, predatory financing, and lack of keeping up with the times.
Company Man provided a very good aerial view. Follow over the jump to see what the decline of Radio Shack looked like on the ground from Retail Archeology.
Retail Archeology actually posted its first examination of the end of Radio Shack in May 2017, three months earlier than Company Man's. Here's
RadioShack: America's Technology Store No More - Retail Archaeology Dead Mall & Retail Documentary
.
In this episode of Retail Archaeology we take a look at RadioShack.
He sure likes to geek out over electronics and video games. That's something he does a lot of in the next video, in which he corrects something that he said that contradicted Company Man, who was right. Not all Radio Shack stores closed last year; 70 or so franchises survived.
I conclude today's entry with
RadioShack Update & Electronic TV Scoreboard Pong Game | Retail Archaeology
, published on May 3, 2018, a year after the previous video.
In this episode we talk about some positive updates regarding RadioShack and take a look at their Electronic TV Scoreboard pong game from 1979!
"It's older than Daddy!" "Wow." That alone made watching this video worthwhile.
The next victim of the Retail Apocalypse I plan on examining is likely to be Payless Shoes. That probably won't be until next week, as I think I'll be writing about the movie and TV winners at the BET Awards and the World Cup before then. Stay tuned.