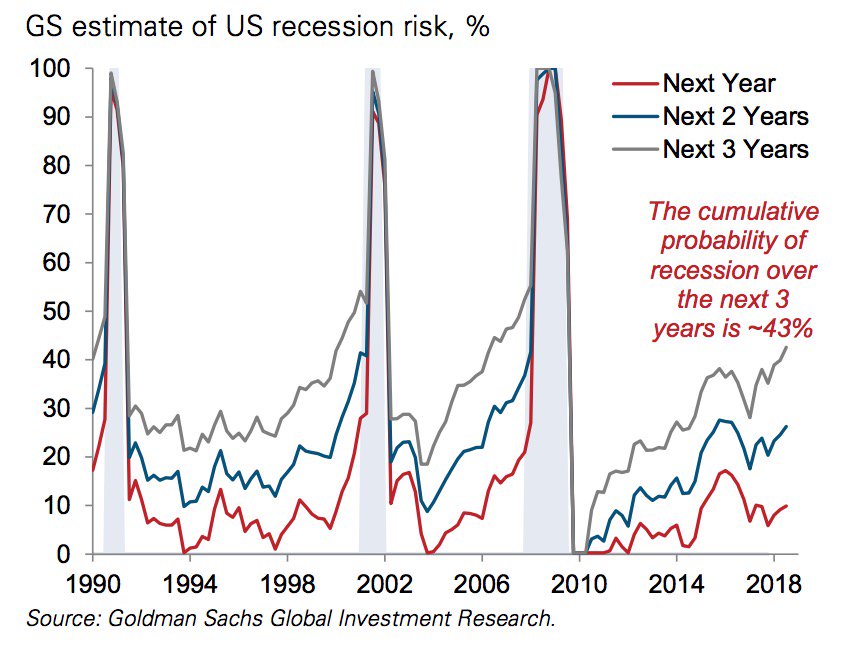 The longest government shutdown in U.S. history
is
over
, but it lasted long enough to have an economic effect that might last. MSNBC's "Morning Joe" examined the economic environment Wednesday in
Economists Fret Over Possibility Of Recession: Steve Rattner
.
Steve Rattner charts a plunging consumer sentiment and falling projections for growth and why economists are growing nervous about the possibility of a recession.
The next morning, CNBC reinforced the message of economic uncertainty when it reported
Leading economic indicators drop in December
.
CNBC's Rick Santelli reports on negative leading economic indicator data, which are down for only the third time in three years.
Yikes!
The next recession
looks even closer now than it did a month ago.
It's not just the economic situation. CNBC reported from Davos that the world is in
The worst 'geopolitical recession' in a long time: Pimco Vice Chairman
.
Pimco Vice Chairman John Studzinski sits down with CNBC's Sara Eisen to look at what's affecting the world economy the most.
The political situation, both in the U.S. and abroad, seems to be making things worse. It's enough to put me in an "I can't be all DOOM all the time" mood. Good thing tomorrow's Sunday, when I post about entertainment. Stay tuned for
the entry I've planned
on writing about
the Oscar nominees
I've been promising
.