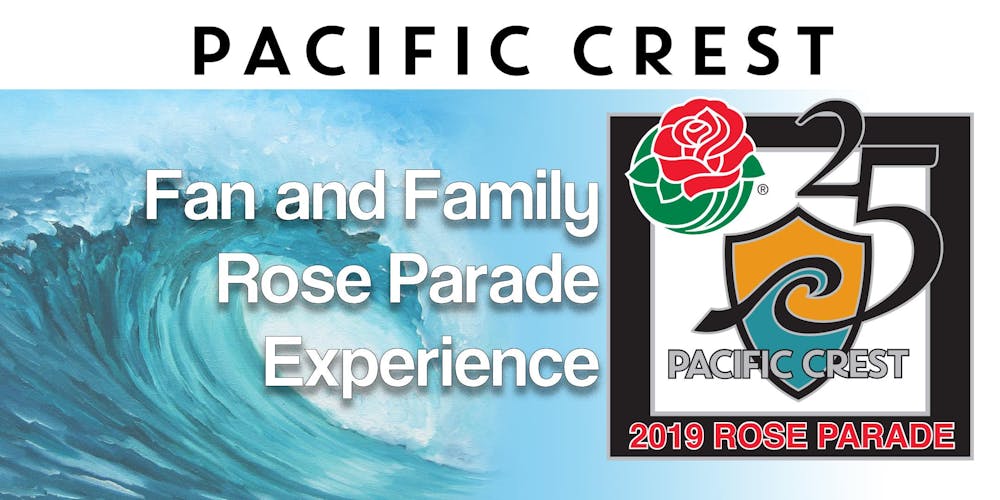 Happy
New
Year
! I'm continuing a tradition by celebrating the
marching bands and
drum corps
marching in the Rose Parade today. First, the drum corps with
Pacific Crest selected to march in 2019 Rose Parade
from Drum Corps International.
Diamond Bar, California's Pacific Crest has been selected as one of the 20 marching music units that will participate in the 2019 Tournament of Roses Parade.
For a preview of their Rose Parade performance, I present
Pacific Crest at Bandfest
.
From Diamond Bar, California Celebrating 25 years of existence, Pacific Crest Drum & Bugle Corps performing their musical selections at the 39th Annual Pasadena Tournament of Roses Bandfest on Saturday, December 29th 2018.
Now, the rest of the
Rose Parade 2019 Marching Bands : Tournament of Roses Parade
.
Marching Bands of 2019 Rose Parade:
Alabama State University Mighty Marching Hornets - (Montgomery, AL)
All-Izumo Honor Green Band - (Izumo, Japan)
Banda Escolar de Guayanilla Puerto Rico - (Guayanilla, Puerto Rico)
Banda Municipal de Acosta - (Acosta, San José, Costa Rica)
Calgary Stampede Showband - (Calgary, Alberta, Canada)
Cavalcade of Bands Honor Band - (Mid-Atlantic Region)
Florida A&M University, The Incomparable Marching "100" - (Tallahassee, FL)
Flower Mound High School Band - (Flower Mound, TX)
Lincoln-Way Marching Band - (Frankfort, IL)
Los Angeles Unified School District – All District High School Honor Band - (Los Angeles, CA)
Mercer Island High School Marching Band - (Mercer Island, WA)
Munford High School Band - (Munford, TN)
Na Koa Ali`I - Hawai`i All-State Marching Band - (Kaneohe, HI)
Pacific Crest Drum & Bugle Corps - (Diamond Bar, CA)
Pasadena City College Tournament of Roses Honor Band & Herald Trumpets - (Pasadena, CA)
Pickerington Marching Band - (Pickerington, OH) Royal Swedish Cadet Band - (Karlskrona, Sweden)
The Lassiter High School Marching Trojan Band - (Marietta, GA)
The Salvation Army Tournament of Roses Band - (Long Beach, CA)
United States Marine Corps West Coast Composite Band - (San Diego, CA)
In addition, the bands of the schools participating in the Rose Bowl will be marching down Colorado Boulevard. I predicted that The Ohio State University Marching Band would be in this year's Rose Parade in
Olaf and other Disney balloons in Macy's Parade plus my favorite marching bands in today's parades
and I was right. I'd still rather I was wrong and Michigan was marching there instead.