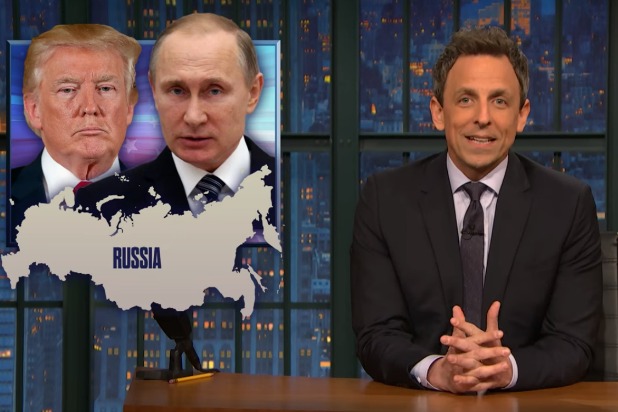 I told my readers yesterday
to "stay tuned" as "I plan on posting Seth Meyer's take on this latest development about
Trump and Putin's bad bromance
." Without any further ado, I present
The FBI Investigated Whether Trump Worked for Russia: A Closer Look
.
Seth takes a closer look at accusations that Trump worked for a foreign government and the federal government's ongoing shutdown.
That was an impressive rattling off of all the times Trump and the people around him have met with the Russians in suspicious ways. Oh, and Omorosa reporting that she saw Trump eating paper in the White House. Seth was right; that should be the craziest thing about this administration, but it had been forgotten.
Enough of Trump-Russia for now. Tomorrow, I plan on returning to the shutdown and after that the
Sears Holdings bankruptcy
. Stay tuned.