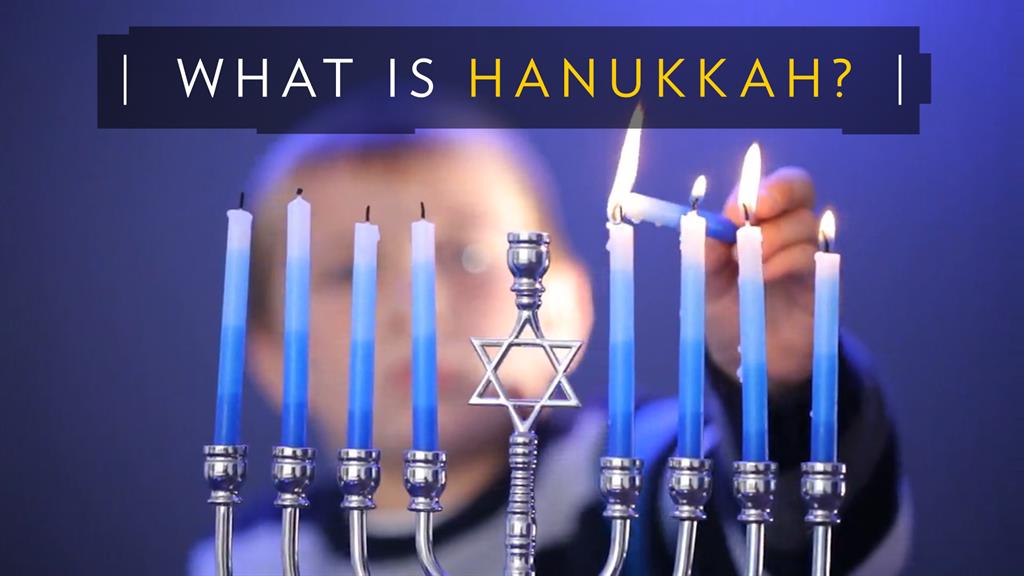 Happy
Hanukkah
5780 (2019)
from Michigan
! For this year's celebration, I am recycling the concept I used for
'What is Day of the Dead?' National Geographic and USA Today answer
to explore the history and traditions of the holiday.
First, I'm sharing
History of the Holidays: Hanunkah
(
sic
) from History Channel.
History of the Holidays explores the traditions of Hanunkah.
Pity History Channel misspelled the holiday, as this is otherwise a well-done clip with professional production values. I'll have to use a corrected version of the video description when I share it on social media.
Next, Inside Edition asked and answered
What Is Hanukkah?
Hanukkah is a Jewish holiday that lasts eight days and the ways it's celebrated vary widely, Rabbi Menachem Creditor, Scholar-in-Residence at UJA-Federation of New York, told InsideEdition.com. "The way that we observe Hanukkah has a lot of diversity, depending on what kind of Jew you are or where in the world you find yourself, but one of the commonalities is that it's a tradition to light the candles and to place them facing the outside world," he said.
After summarizing the history, Rabbi Creditor did a good job of explaining modern practices, especially in America. I'm glad Inside Edition, which is not the hardest news source, interviewed him for this video. He made it not only more credible, but informative and entertaining.
Once again, Happy Hanukkah!