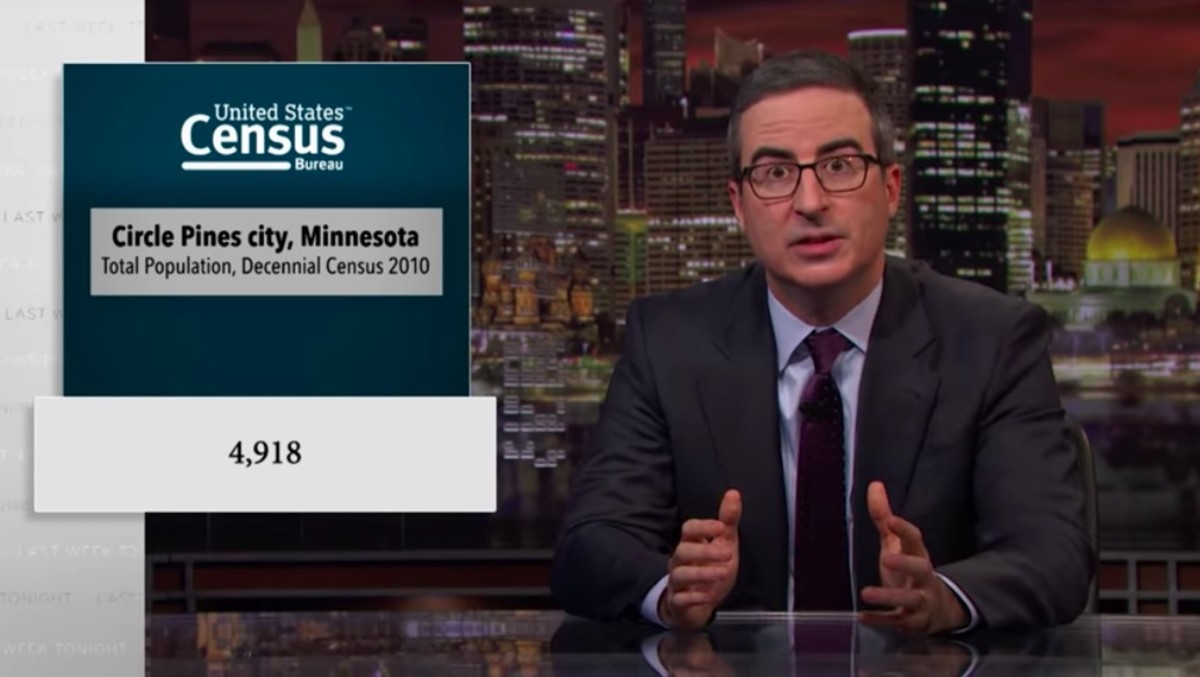 I've been writing about the
U.S. Census
ever since
the second post on this blog
, so it should come as no surprise that I would eventually post
The Census: Last Week Tonight with John Oliver (HBO)
from the final show of the year.
John Oliver discusses the census, why it matters, and the consequences of an undercount.
Yikes! Unfortunately, none of this is a surprise to me. Other than making it funny, Oliver delivers the same information that
Vox did when it explained why the 2020 Census is at risk
. That means I have the same reaction, which I'll be a good environmentalist and recycle.
This hits home for a number of reasons, not least of which is that I moonlighted as a census taker in 2000 and Kenneth Prewitt was the head of the Census Bureau then. While I've mentioned several times that I was a National Park Ranger and have posted entries about the census several times, this is the first time I've mentioned my last federal government job. It's about time.

On a less personal note, I agree with Vox that this is bad for democracy, bad for understanding the country through data, and potentially bad for immigrants. What good will it do to reform redistricting to reduce gerrymandering if the data being used is flawed?
Fortunately, the citizenship question will not be on the census. That's the best news about the census since I wrote about it last in February 2018.