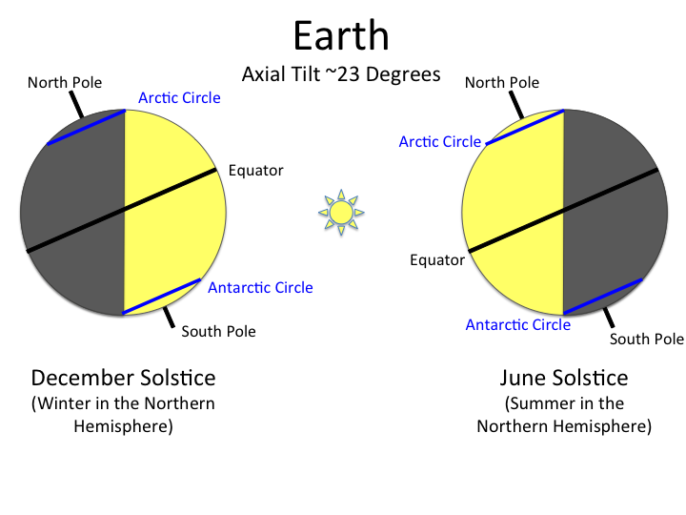 Happy
Winter
Solstice
,
to
my
readers
! I'm continuing my tradition of
featuring videos about the science of the day
by sharing two videos that came out this week on the science of the solstice.*
I begin with The Register-Guard of Eugene, Oregon asking
What is the winter solstice?
The Eugene Science Center Planetarium Director Haley Sharp presents a short demonstration on what the winter solstice is and what it looks like.
While tonight will be the longest night of the year, it won't feature either the earliest sunset or the latest sunrise. To explain that, I am featuring another news source from the Pacific Northwest, KREM in Spokane, Washington explaining why the
earliest sunset isn't during winter solstice
.
3:57 PM - That's when the sun sets in Spokane on December 13th. It's the earliest of the year and from here to summer, the sunsets will get later each day.
So that's why my least favorite mornings are in early January, when the sun rises about 8 A.M. here in southeast Michigan. That's when the sun rises latest in the Northern Hemisphere.
*Yes, I know I
twice
promised
that I would feature Samantha Bee's take on impeachment, but I couldn't fight tradition, as I have observed the Winter Solstice on this blog every year since
its first
, so I'm not going to miss it today. Bee will be featured tomorrow, probably along with SNL, for the Sunday entertainment feature. Stay tuned.