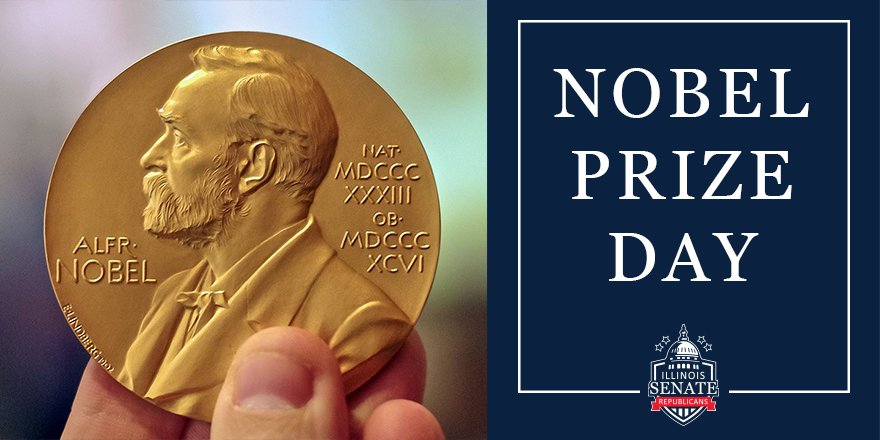 Happy
Nobel
Prize
Day
! I begin this year's observance the same way I did last year, with the winner of the Peace Prize. Watch DW News (Deutsche Welle or German Broadcasting) answer
Nobel Peace Prize 2019: Who is Abiy Ahmed?
Ethiopian Prime Minister Abiy Ahmed has been announced as the winner of this prestigious award for his work to resolve the border conflict with neighboring Eritrea. Ahmed was up against around 300 nominees. The Norwegian Nobel Committee made the announcement in Oslo. Earlier this week, the Nobel prizes in the fields of Medicine, Physics, Chemistry and Literature were also awarded.
Congratulations to Prime Minister Ahmed and thanks to the Nobel Prize committee to get me to write about East Africa, a region I have generally and probably unjustly ignored.
Follow over the jump for the rest of the laureates.
Engadget reported on the Chemistry Prize in
The scientists who pioneered lithium-ion batteries finally get a Nobel Prize
.
This year's Nobel Prize in Chemistry has been awarded to three scientists credited with the invention of the rechargeable lithium-ion battery. John B Goodenough of the University of Texas at Austin, M Stanley Whittingham of Binghamton University and Akira Yoshino of Meijo University will receive equal shares of the 9m Swedish kronor ($905,000) prize, which was announced today by the Royal Swedish Academy of Sciences in Stockholm.
Considering how much I write about energy, my readers should not be surprised that I featured this first after the jump.
Moving on down the list of sciences alphabetically, I come to the Physics Prize. Since there is no prize for astronomy, its practitioners' accomplishments are recognized here. That happened this year, as NBC News reported in
Physics Nobel Goes To 3 Scientists Who 'Changed Our Conceptions Of The World'
.
A Canadian American cosmologist and two Swiss scientists won this year's Nobel Prize in Physics for exploring the evolution of the universe and discovering a new kind of planet.
Both dark matter and exoplanets are exactly the kind of discoveries that deserve a Nobel Prize. I'm only surprised that neither had been recognized before.
The final science prize is for physiology or medicine. Time has the story in
Nobel Prize In Medicine Awarded To 3 Scientists For Oxygen Research
.
The 2019 Nobel Prize for Physiology or Medicine has been awarded to scientists William G. Kaelin, Jr, Peter J. Ratcliffe and Gregg L. Semenza.
This work has important implications for research into and treatment of cancer. Since
I'm a
cancer survivor
, this award and the research it recognizes has special significance to me.
Next, Bloomberg Markets and Finance reported
Duflo, Banerjee and Kremer Win 2019 Nobel Economics Prize
.
Abhijit Banerjee and Esther Duflo of the Massachusetts Institute of Technology and Michael Kremer of Harvard University were awarded the 2019 Nobel Prize in Economics "for their experimental approach to alleviating global poverty." Randall Kroszner, Chicago Booth School of Business deputy dean and former Federal Reserve governor, reacts to the announcement on "Bloomberg Surveillance."
I'm glad alleviating poverty instead of making the rich richer earned recognition.
Finally, there was no Literature Prize awarded last year because of a scandal involving the selection committee that rendered it unable to make a decision. The reconstituted committee made up for it by awarding two prizes, one each for this year and last year. France 24 English reported
Poland's Tokarczuk and Austria's Handke win Nobel literature prizes
.
Austria's Peter Handke won the 2019 Nobel Prize in Literature, and the postponed 2018 award went to Polish author Olga Tokarczuk, the Swedish Academy said on Thursday.
Unlike the previous winner, Kazuo Ishiguro, I'm not familiar with either the work of Tokarczuk or Handke, but I'll take the committee's word for it.
Once again, congratulations to all the winners!