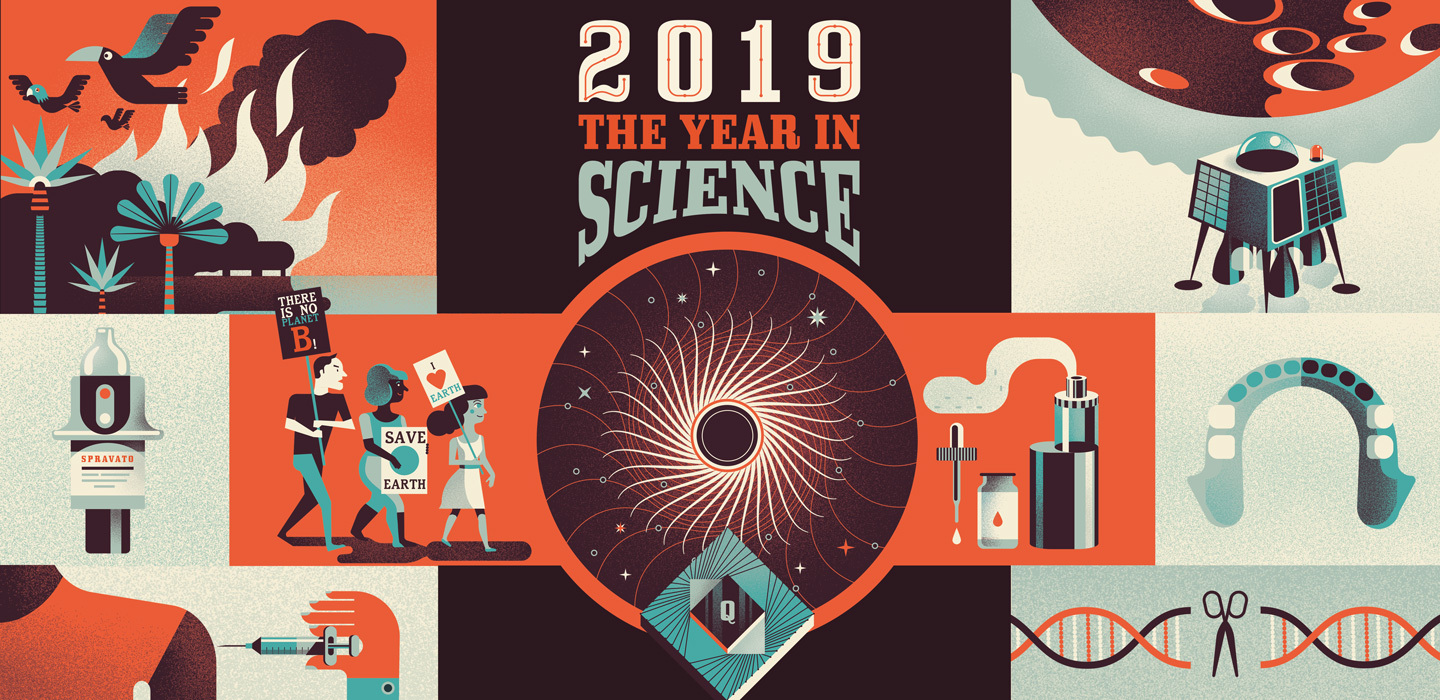 I'm continuing the series of retrospective posts about 2019 that I began with yesterday's
NASA looks back at 2019 in space
by recycling the next one in last year's series
2018's Breakthrough of the year for 2018 from Science Magazine
, the top science stories of 2019. I begin with Science Magazine's
2019 Breakthrough of the Year
.
Learn about our Breakthrough of the Year: the first image of the a black hole. Nine other advances are recognized as runners-up.
Not only was the first image of a black hole one of the stories NASA mentioned as one of its accomplishments this year, it is the top science news in
Top 10 stories of 2019: A black hole picture, measles outbreaks, climate protests and more
from Science News, the source of the image I used to illustrate this entry. Since Science News focused on top science stories and not merely breakthroughs, its list included not only the return of measles and climate activism, but also using CRISPR to treat genetic disorders, biodiversity under fire, space agencies returning to the moon, and a new anti-depression drug. Only Denisovans and quantum computing made both lists alongside the first black hole image.
The black hole image also served as this year's science story in ASAPScience's
The Biggest Science of the DECADE (2010-2019)
.
A decade in review: the black hole, crispr pigs, DIY elephant toothpaste? What was (sic) the biggest science stories of 2010 - 2019.
That was a fun retrospective of both science and pop culture for the decade about to end, so I'm glad I included this video. By the way, the black hole image will also show up in Time Magazine's 2019 in review, which I plan on posting tomorrow. Stay tuned.