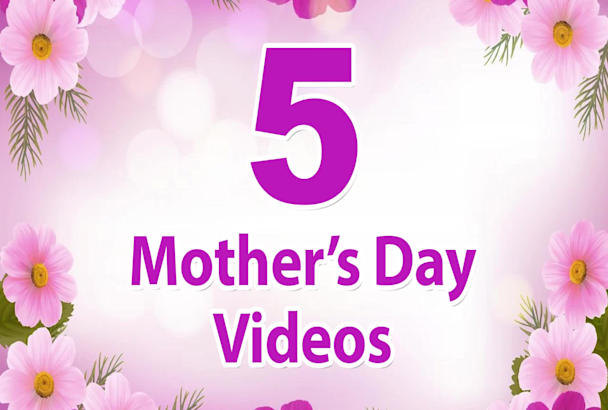 Unlike the past
two
years
, there aren't a lot of calls for conspicuous consumption to celebrate the holiday on my YouTube feed today. Even ABC News promoted non-material gifts for mom in
Last Minute Mother's Day Gift Ideas
.
A look at ideas that require commitment instead of a trip to the store.
Ah, how sweet--and sustainable, too!
Follow over the jump for the other distinctive ways that news organizations are giving tribute to moms.
On Friday, WOOD-TV showed how
a mother gave her son the gift of life twice
by donating a kidney.
Yesterday, NTDTV showed a Brazilian beauty contest for women over 60 in
Sixty Five Year Old Wins Beauty Contest
.
Sixty-five-year-old Brazilian Irenilda de Oliveira Meneses proved it's never too late to be a beauty queen as she was crowned Sao Paulo's most beautiful elderly woman on Thursday (May 9).

The finalists, all residents of Sao Paulo over the age of 60, competed in the annual beauty contest organized by Sao Paulo's state health department to coincide with Mother's Day.
May this contest succeed in promoting good health habits as well as honoring mothers and grandmothers.
Today, CNN featured other beautiful and talented women in
Spotify's top rock moms
.
Spotify asks its listeners to list their top rock star mothers. Find out which mom rocks the most.
I didn't even know Pink was a mom!
Finally, this would not be a complete entry without the science about the subject. Discovery News provided it in a tribute to
the best animal moms
.
Happy Mother's Day! Today, Laci pays tribute to the top moms in the animal kingdom.
Yes, humans are among the top parents in the animal kingdom.
Happy Mother's Day!