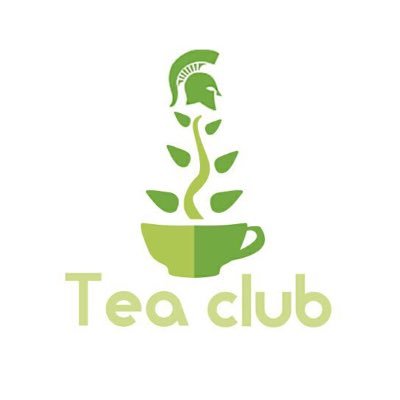 MSU served tea, algae, and lemurs for Earth Week
On Friday, Michigan State University served sustainable tea for Earth Day, capping off an Earth Week full of environmental news from Michigan's Land Grant University. On Wednesday, MSU reported on two other environmental stories, growing algae for fuel and using grassroots tactics to reduce poaching of endangered lemurs in Madagascar. All three stories show that MSU is green for reasons other than its school colors.

MSU students grew the herbs for the "green" tea in the greenhouse outside of Bailey Hall, then dried, processed, blended, and packaged the tea before selling it to the Kellogg Hotel and Conference Center and other students around campus. The student enterprise, known as the Bailey Tea Project, is part of the Residential Initiative on the Study of the Environment (RISE) program, a living-learning program focused on sustainability and environmental stewardship. The Bailey Tea Project, run by what the students call the "Tea Team," demonstrates student commitment to sustainability and serves as a constant reminder of MSU's agricultural history.
...
Earlier in the week, MSU reported that an algae photo bioreactor could capture carbon dioxide(CO2) emissions from MSU's T.B. Simon Power Plant and turn those greenhouse gas emissions into algae. This was the first time that such technology was able to capture CO2 and promote the growth of algae in an environment without sunlight, 24 hours a day, seven days a week. This finding is important because many believe that algae is the renewable, alternative energy source of the future and the technology could also help keep CO2 from escaping into the atmosphere.
...
The same day, MSU publicized the results of a study documenting the attitudes of people in Madagascar toward the risks of breaking laws and the value of preserving their environment. The study found that if local residents don't perceive actions such as hunting lemurs or burning forests for charcoal as crimes or they believe there's a low risk of getting caught, then poaching and deforestation will continue.
Details and quotes for all three topics at the link, as well as a video that summarizes
Paris Agreement on Climate being signed on Earth Day
.
I posted the above because I needed to maintain my ability to publish at Examiner.com as much as to publicize local environmental education, research, and outreach. Stay tuned for Entertainment Sunday, which should be last installment about this year's
Saturn
Awards
nominees
.