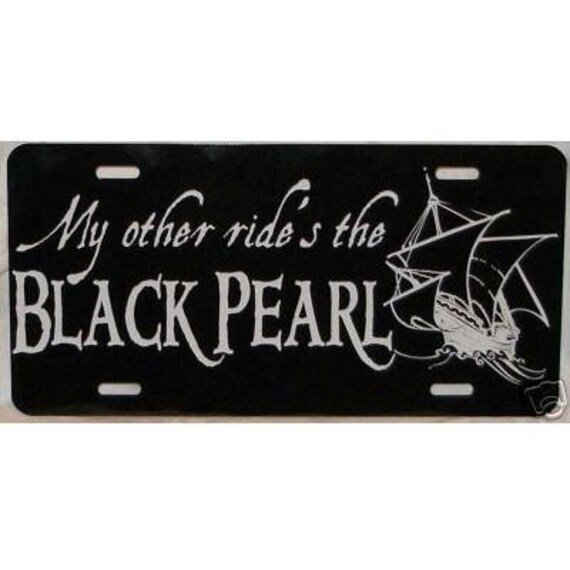 I noted that "
Pearl
turned over another 1000 miles yesterday, so a post about that is still on tap for Saturday" in
Climate for the fifth year of Crazy Eddie's Motie News
. It's now Saturday, so it's time to update my driving diary, which is one of the ways I monitor my consumption.
Pearl the Prius turned over 26,000 miles on Wednesday the 13th, exactly eight weeks or 56 days since she passed 25,000 miles on Wednesday February 17th. That translates into 17.86 miles per day or 544.6 miles per standard month. That's more than the 15.87 miles/day and 484.13 miles/month I drove her between December and February, but more in line with the 17.54 miles/day and 535.09 miles/standard month I drove her between
October
and
December
. Again, I returned to work, complete with all the driving to meetings. In fact, I'm surprised I didn't drive much more, as I now have two more meetings per month to attend.* Even so, I'm still adding to the increase in miles driven as reported by the U.S. Department of Transportation as quoted by Calculated Risk:
DOT: Vehicle Miles Driven increased 2.0% year-over-year in January
.
The Department of Transportation (DOT) reported today:


Travel on all roads and streets changed by 2.0% (4.8 billion vehicle miles) for January 2016 as compared with January 2015.

Travel for the month is estimated to be 240.7 billion vehicle miles.

The seasonally adjusted vehicle miles traveled for January 2016 is 264.3 billion miles, a 2.7% (7.0 billion vehicle miles) increase over January 2015. It also represents a -0.8% change (-2.1 billion vehicle miles) compared with December 2015.

The following graph shows the rolling 12 month total vehicle miles driven to remove the seasonal factors.

The rolling 12 month total is moving up - mostly due to lower gasoline prices - after moving sideways for several years.
I'll see how much the household is adding to the total when I update
Dez
at the end of the month.
Speaking of lower gas prices, follow over the jump for the latest on them.
In
WXYZ on Detroit gas prices
, I made the following observations and predictions.
GasBuddy lists the prices as unchanged or even down for the stations in my old neighborhood. The corner station dropped its price from $2.15, like the one in the video, to $1.93, while the two stations down the street held steady at $1.90. So much for that charge into No Mans Land! Even more ironic, the Detroit average for regular has also gone sideways at $1.97. So has the national average, which is still at $2.05. Rising gas prices? April Fools!
...
Oil has continued to fall. Oil-Price.Net lists yesterday's closes for WTI at $35.89 and Brent at $37.87, another drop of about $2. Also, it shows RBOB at $1.38. As long as these trends continue, prices at the pump will rise little if at all, and may even drop for a bit.
The price did drop the next day, as the corner station's price went down to $1.90 and the two stations down the street lowered their price for regular to $1.87. That didn't last long, as this week saw the corner station increase its price for regular to $2.05 and the two stations down the street to $2.03. I still filled up. After all, I not only compare to a week ago and to the metro average, which is currently $2.10, but to a year ago. Speaking of which, this is
the price report from a year ago yesterday.
.
When I drove though my old neighborhood on an errand yesterday, one of the three stations down the street was closed, but the other two had lowered their prices to $2.27. Meanwhile, the corner station was again camped out in No Man's Land at $2.49. Based on the Detroit average of $2.35 at GasBuddy, the two outlets down the street are properly priced, while the corner station is 15-20 cents too high.
For everyone complaining about gas prices going up, remember that they are still a quarter or more cheaper than they were this time last year.
Finally, what does the wholesale environment indicate about the future? Early last week, it indicated moderation of the seasonal trend.
Oil-Price.Net shows yesterday's closes for WTI at $38.28 and Brent at $39.14, about $2 less than the $40.20 and $41.54 of two weeks ago. Also, RBOB fell more than a penny to $1.45. Those trends should moderate the rate of increase.
As for this week, Reuters reported after that close
Oil down ahead of producer meeting; dollar slips
.
Crude oil prices fell on Friday ahead of a weekend meeting that could yield an output freeze by major producers, while the U.S. dollar and stocks across the globe edged lower but posted weekly gains.
...
Speculation was still rife about whether top oil producers led by Saudi Arabia and Russia will be able to reach a deal in Qatar on Sunday to curb output.

"I think the fact that oil producers are talking suggests that the psychology of the market has changed a little bit and probably the worst of the oil price declines is behind us. This would be good for risk sentiment going forward," said Shaun Osborne, chief currency strategist at Scotiabank in Toronto.

Brent crude futures LCOc1 were down 1.7 percent at $43.10 and U.S. crude CLc1 fell 2.7 percent, trading at $40.40. Both finished the week higher after rallies of about 8 percent in the previous week.
Prices may be down from a couple of days ago, but they're still up from where they were last week and late last month. The same is true of RBOB, which
CNBC reported
closing at $1.4569, which rounds to $1.46, a penny above early last week. I'd say the environment is right for stasis in the near term followed by a slow rise in prices.
*I'm now sit on my union local's governing council in addition to being on academic committees. Insert "union thug" joke here.