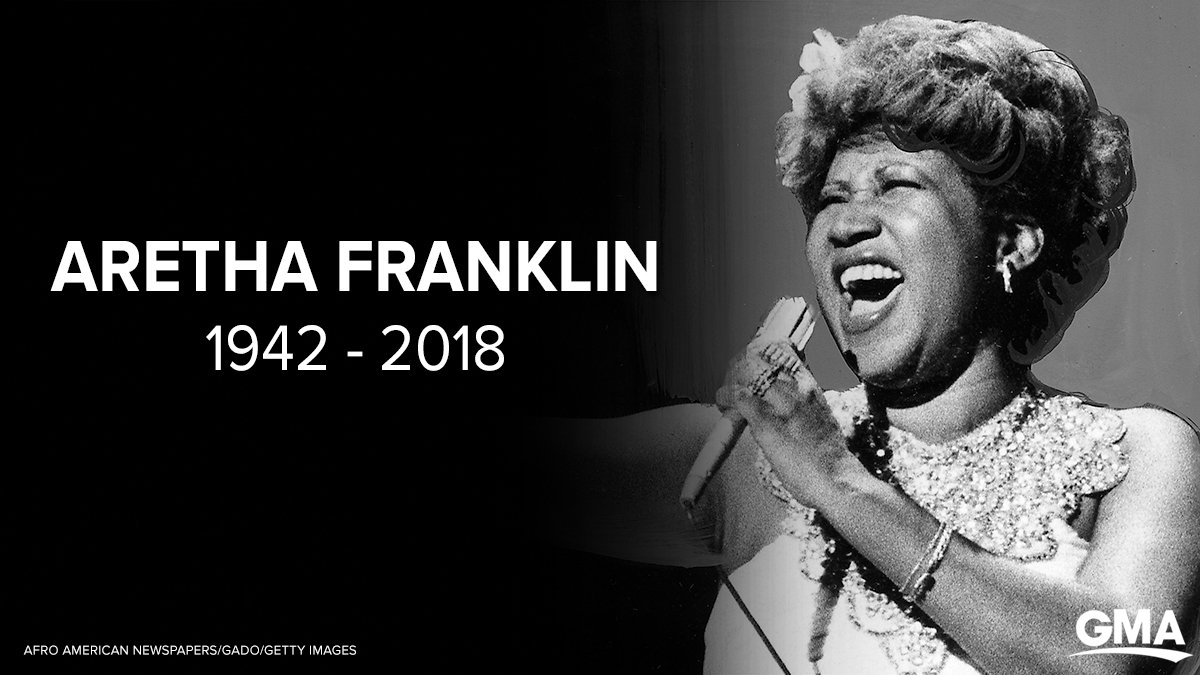 Aretha Franklin died in Detroit yesterday morning, something that people here had known was coming for days. Franklin was a Detroit icon whose songs were adopted by both the Civil Rights and women's movements and she was also someone honored by four U.S. Presidents of both parties for her musical achievements. ABC News featured all of those in its video obituary,
'The Queen of Soul' Aretha Franklin dies at the age of 76
.
She was an 18-time Grammy winner and the first woman to be inducted in the Rock and Roll Hall of Fame.
That was a beautiful tribute that captured all the public highlights of her life.
CBC's The National focused on Franklin's importance to the people of The Motor City in
Detroit mourns Aretha Franklin, a hometown hero
.
Detroit is in mourning following the death of Aretha Franklin, who was to many, a hometown hero and synonymous with the city. CBC News went to Detroit, to find out how her loss is affecting residents.
Of course, if I want a local angle, I will go to a local station for it. WXYZ had that in
Brenda Lawrence remembers the Queen of Soul Aretha Franklin
.
Congresswoman Brenda Lawrence remembers Aretha Franklin, the Queen of Soul.
Through Lawrence, I can claim two degrees of separation from Franklin. Not only does Lawrence represent the congressional district across the street from my house, I also sat right behind her at Oakland County Democratic Party meetings when she was still Mayor of Southfield. But enough bragging, as this is about Franklin, not me.
WXYZ captured how important Franklin was to musical and cultural figures all over the country in
Celebrities, public figures mourn death of Detroit icon Aretha Franklin
.
Celebrities and public figures mourned the death of the Queen of Soul, Aretha Franklin.
R.I.P. Aretha. You will be missed, even as your music lives on. May your memory be as uniting in death as you were in life.