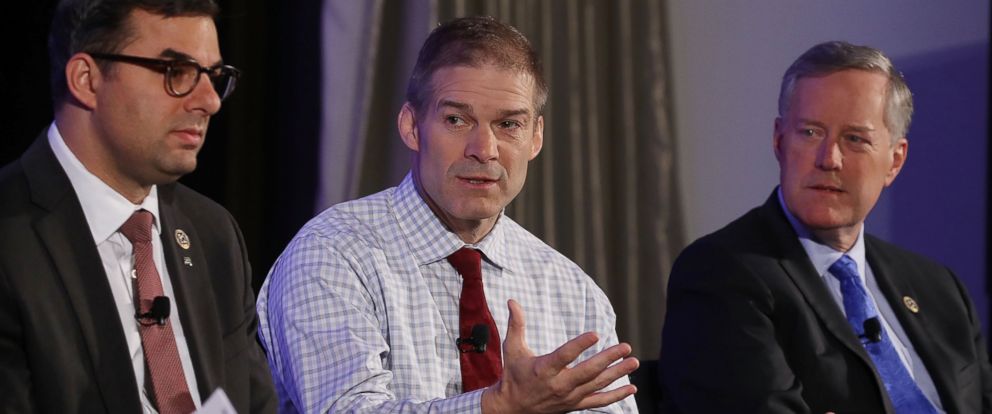 Much to my surprise, I've never mentioned U.S. Representative Justin Amash on this blog before. That ends today, as ABC 13 in Grand Rapids reported this morning
Amash leaves House Freedom Caucus in wake of impeachment talk
.
The decision to step down from the conservative group that he started back in 2015 was because he didn't want to be a "further distraction." Justin Amash is still dealing with the aftereffects of saying Trump committed "impeachable conduct" as laid out in the Mueller report.
Yes, Amash is the first Republican in the U.S. House of Representatives to call for impeachment, which
the following video from Bloomberg
pointed out three weeks ago.
Representative Justin Amash of Michigan, a libertarian who's often at odds with most other congressional Republicans, said Donald Trump has engaged in "impeachable conduct," drawing a rebuke from the president as a "total lightweight."

Amash said on Twitter Saturday that he's concluded -- after reading Special Counsel Robert Mueller's redacted 448-page report -- that Attorney General William Barr "deliberately misrepresented" the findings using "sleight-of-hand qualifications or logical fallacies."

"Contrary to Barr's portrayal, Mueller's report reveals that President Trump engaged in specific actions and a pattern of behavior that meet the threshold for impeachment," said Amash, 39, who arrived in Congress as part of the Tea Party wave in 2010.

Amash's manifesto-like string of more than a dozen tweets stopped short of actually calling for Trump's impeachment.
The Bloomberg video noted that this isn't the first time Amash has defied Trump, citing two votes he cast against Trump's policies. In fact, Amash has been the most likely Republican to support impeachment, as CBS News reported
two years ago
GOP congressman among first to say Trump impeachment possible
.
Congressman Justin Amash, R-Michigan, said Wednesday that if true, Trump's allegations regarding former FBI Director James Comey are grounds for impeachment.
That was on May 17, 2017, just about two years to the day before Amash tweeted that Trump had engaged in impeachable conduct. Anyone who was surprised that Amash would be in favor of impeachment has not been paying attention.
Finally, the man has principles. I may not agree with them, but I'm glad he has them and sticks to them.