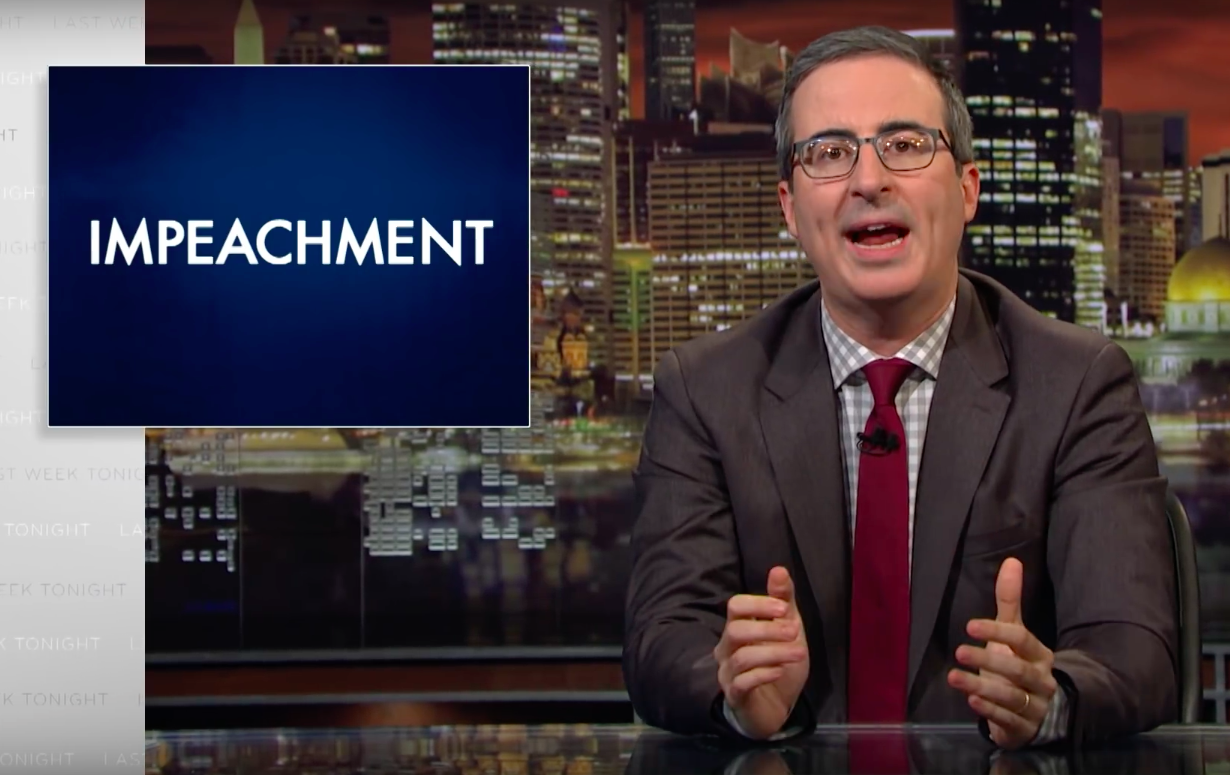 It's been more than a month since I posted
'Last Week Tonight with John Oliver' on opioids updates decreasing life expectancy for the eighth year of Crazy Eddie's Motie News
and
John Oliver explains trade
, which means I've been neglecting I've been neglecting one of
my
most
popular
sources
. It's time to correct that omission with this week's segment about
impeachment
.
With a national conversation underway about the possibility of impeachment, John Oliver discusses whether the benefits outweigh the potential risks.
Considering I had
a serious entry about Justin Amash calling for impeachment
earlier this month, it was about time I posted something humorous on the subject. Speaking of which, I
twice
shared
The Good Fight's Animated Guide To Impeachment
, which balanced out the serious
Vox explains how to impeach a president
. Next time I bring up the subject, I promise to be serious.