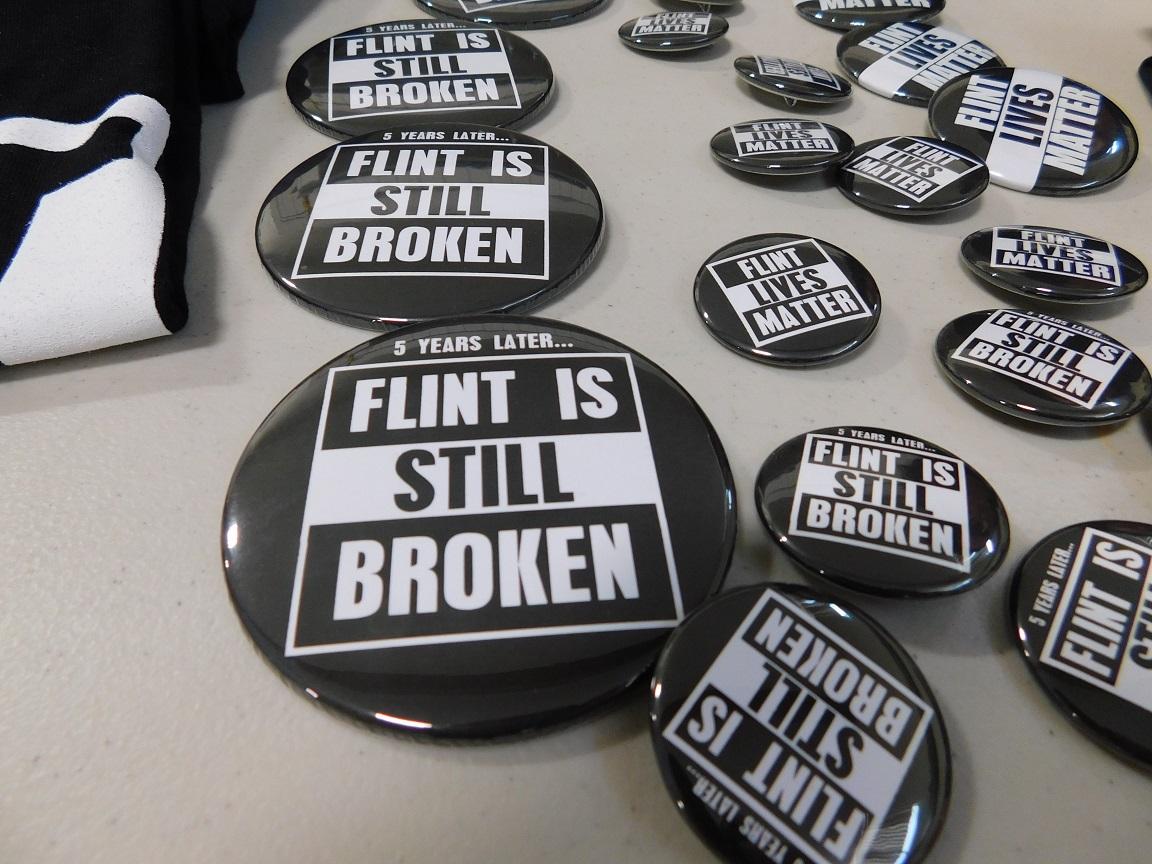 I wrote "I'm looking forward to hearing and reading more on this investigation at the end of the month" near the end of
All charges dismissed without prejudice against defendants in Flint Water Crisis cases
as the Michigan Attorney General's office was planning on holding a town hall with the residents of Flint at the end of this month. They were true to their word, as they held that town hall last night. Local news media covered the event and I am sharing their reports, beginning with WDIV's
Prosecutors meet with residents after dismissing charges in Flint water case
.
I
was
very
cynical
about how Bill Schuette handled this case and this segment confirms my cynicism. I described what Schutte hoped to achieve three years ago in a comment.
Schuette is a Republican, but he doesn't owe Snyder much in the way of favors. He's going to thread a narrow path. On the one hand, he's going to use this to make enough of a show that he'll help himself look "independent" for a general election. He might even harm Snyder as long as it also hurts the current Lieutenant Governor, Brian Calley, helping himself in the primary. On the other hand, he doesn't want to hurt Snyder so badly that it makes him look disloyal to the GOP. He especially does not want to force Snyder from office. The last thing he wants is Calley as an incumbent Governor to run against in a primary. That will be quite a balancing act!
I think Schuette did exactly what I described in this case, which was to look tough and independent while not going directly after Snyder. It worked for him, as he became the Republican nominee, not Calley. However, his strategy resulted in a lot of frustration, which the town hall audience expressed and WXYZ reported in
Flint hears from prosecutors who dropped water charges
.
Prosecutors who dropped charges against eight people in the Flint water scandal explained their decision in a public forum Friday night, telling frustrated and shocked residents they must look at hundreds of mobile devices and millions of documents that a previous investigative team never reviewed.
The one person named by the audience was Snyder. I don't blame them for blaming him.
WNEM in Flint covered the event as well and uploaded the segment as
Residents meet with prosecutors over Flint water crisis investigation
.
Prosecutors who dropped charges against eight people in the Flint water scandal have explained their decision in a public forum.
I still think "The wheels of justice are grinding slowly in this case, but I expect they will indeed grind exceedingly fine," but they can only grind so slowly because of the statute of limitations, which imposes a deadline nine months from now.
I will give the last word to Marijoyce Campbell, who the other outlets showed, but whose public comment MLive reported apparently in full in
Flint resident gives impassioned plea for Flint water crisis justice
.
Flint resident Marijoyce Campbell, 65, speaks firmly from the heart as she please for justice to the new Flint water prosecution team during a community meeting on Friday, June 28, 2019 at UAW 659 in Flint. Some of those who came to the meeting at UAW Local 659 were angry over how the cases were initially handled and worried about whether anyone will still be held responsible. A few shouted at Fadwa Hammoud, Kym Worthy and other attorneys working on the current investigation as time ran out at the end of the two-hour meeting. Friday's meeting was billed as the first opportunity for Hammoud and Worthy to explain their decision to dismiss criminal charges against current and former state and city employees and two former emergency managers of Flint. It was also bill[ed] as an opportunity to discuss the investigation going forward.