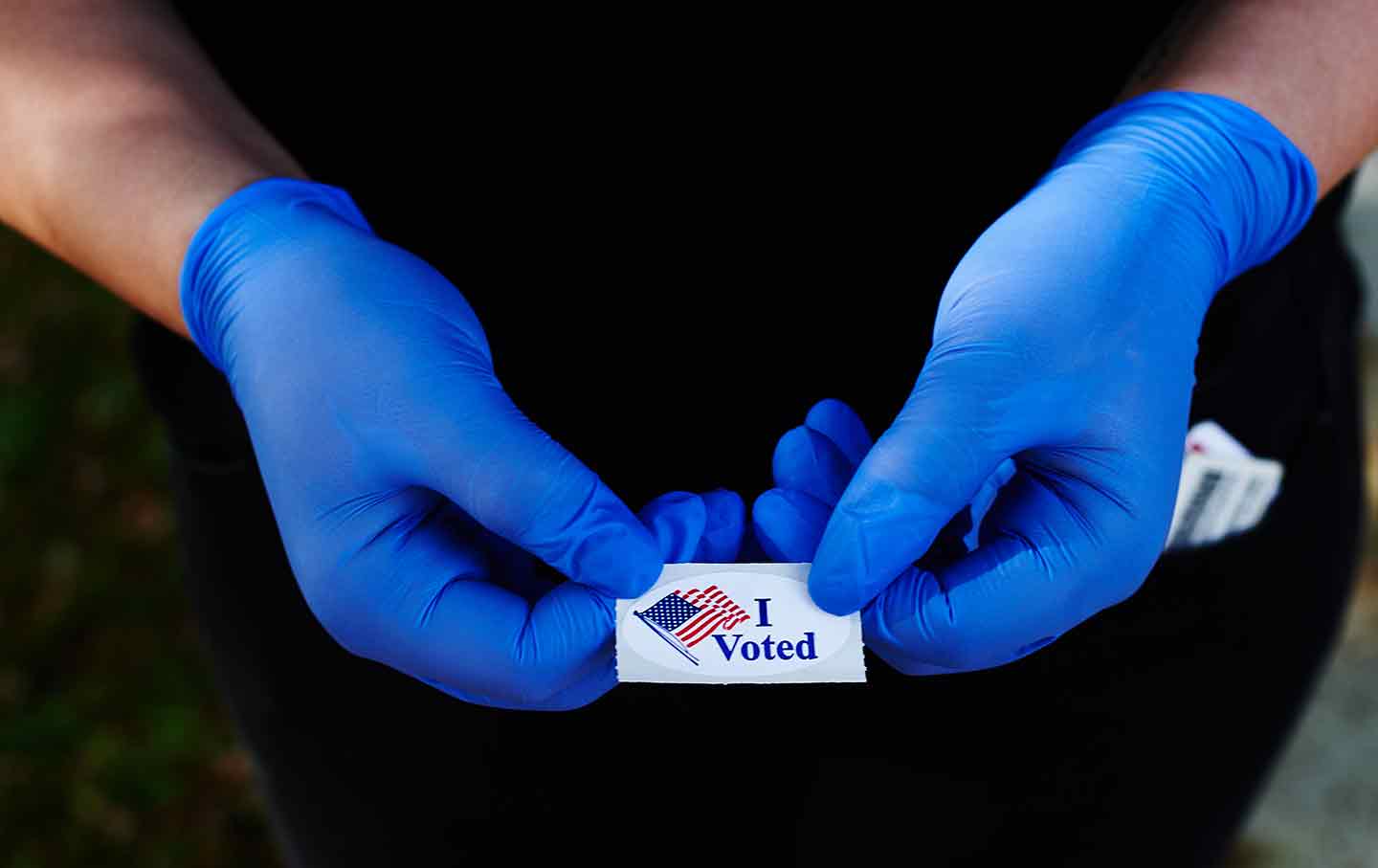 I wrote about how the pandemic has affected this year's elections to open
Michigan to mail ballots and $400 million for elections in coronavirus stimulus bill update the election news and views for the ninth year of Crazy Eddie's Motie News
and in a footnote to
More closer looks at the pandemic response from Seth Meyers
. I expressed my ambivalence about New York's actions regarding elections to the pandemic in the latter.
I have mixed feelings about Cuomo's postponing New York's presidential primary from April to June. It's probably a good thing from a public health perspective — the pandemic is likely to be subsiding by June — but it may not be great for democracy. In particular, the date set is after the deadline set by the DNC, so New York may get penalized by having fewer delegates accredited. On the gripping hand, if the epidemic has not subsided by July, holding the national convention may be a bad idea as well. Heh, sometimes my conceit of being a Motie pays off.
I was right to wonder about the wisdom of holding the Democratic National Convention in July, as Newsy reported two days ago
Democratic National Convention delayed
.
The event will now take place in mid-August, not long before the Republicans' convention.
That takes care of both the deadline for selecting delegates, which late primary elections would have run afoul of, and holding the convention before the pandemic subsides. Smart move. I just hope it's enough.
The Democratic Party delaying its convention was among the several effects of the pandemic on the election so far that Washington Week on PBS discussed yesterday. Watch and listen as the panelist ask and answer
How will COVID-19 impact the 2020 election?
President Trump said today that he does not support the use of mail-in ballots even though many states postponed elections due to COVID-19. The panel discussed how the virus is already impacting the 2020 election.

Panelists: Yamiche Alcindor of the PBS NewsHour, Peter Baker of The New York Times, and Gerald Seib of The Wall Street Journal.
Since I've expressed my support for voting by mail, it should not surprise my readers that I think President Trump is wrong on this issue, just as he is on many others.
The Washington Week panel mentioned that New York City postponed its primary election on 9/11 because of the terrorist attack. That was one of many examples FiveThirtyEight mentioned in
The U.S. Has Held Elections During Times Of Crisis Before. This Is What Happened.
Galen Druke speaks to elections analyst, Geoffrey Skelley, about how the United States have handled elections in times of crisis in the past, from wars to natural disasters.
In short, the United States has faced worse disasters (at least, worse than the U.S. has seen so far from this pandemic, but it's early) including
the 1918 flu pandemic
, which killed at least 675,000 Americans, and still held elections. I'm confident the country will be able to hold its elections this year, even if the primary elections and Democratic National Convention have been postponed. Democracy may be delayed, but it won't be denied.