Happy Flashback Friday! I told my readers "Stay tuned for another of these retrospectives tomorrow" at the end of
Alignment charts from the back catalog for Throwback Thursday with music by the Harp Twins
. Since yesterday's tomorrow is today, it's time to follow through with the three most commented on entries of the ninth year of this blog.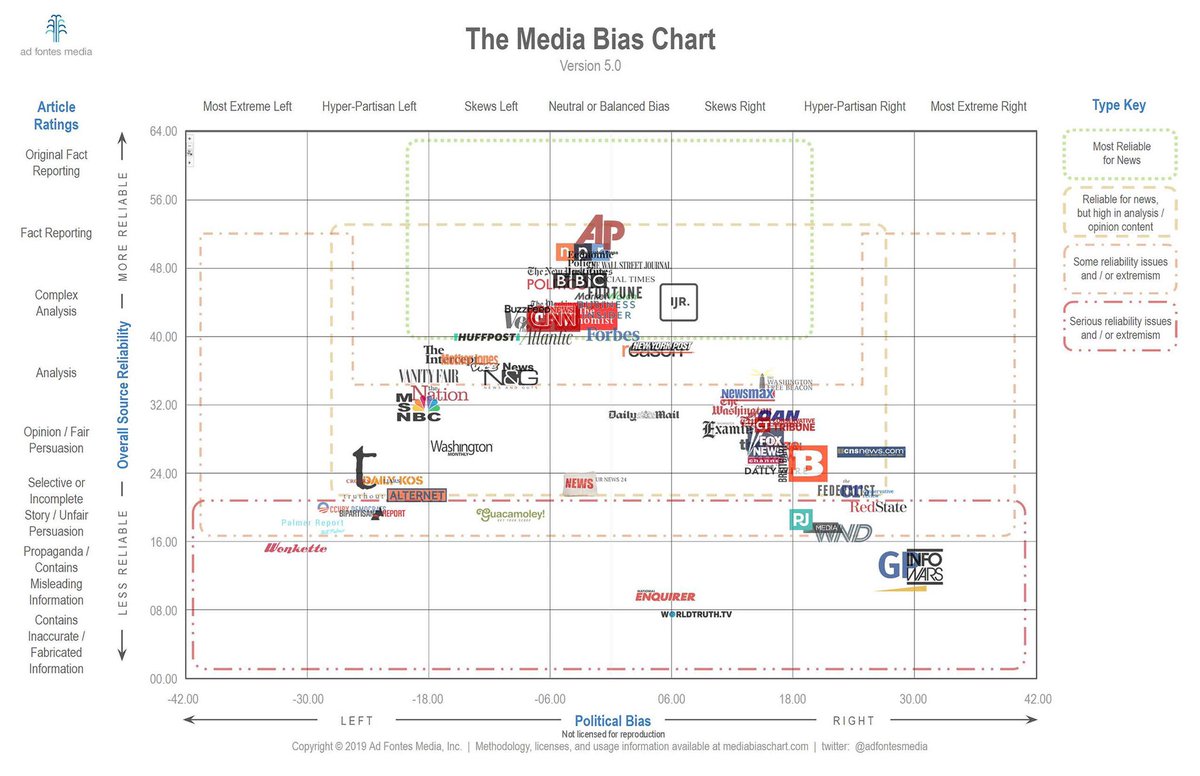 Wonkette reacts to its Media Bias Chart placement, an update to 'A comparison of two measures of media bias shows readers and viewers respond to both ideology and quality'
from April 4, 2020 had 12 comments, the most comments on an entry posted during the blogging year. I suspect most of the commenters came from Wonkette and Crooks and Liars. Add that to being the fourth most read entry posted last year, as I described in
Explaining the Media Bias Chart, a popular topic of the past two years of Crazy Eddie's Motie News
. Once again, thanks, Infidel!
Entertainment for the sixth year of Crazy Eddie's Motie News
from April 23, 2017 tied for the most comments during the posting year with 12 because of a series of persistent spammers. I recommend it to my readers just for the comedy value of some of the most inept spammers in the history of the blog. The entry currently has 23 comments, including nine from 2017, which placed it third for the year, so it missed being mentioned in
Pins, comments, shares, and likes for the seventh year of Crazy Eddie's Motie News
by one comment. Darn!
Company Man on JCPenney's decline updates tales of the Retail Apocalypse for the eighth year of Crazy Eddie's Motie News
from April 18, 2020 had 11 comments, the second most comments on an entry posted during the blogging year. This continues the trend of entries about the Retail Apocalypse eliciting a lot of comments, something I noted in last year's review of the most commented entries,
Shopko liquidating, a tale of the Retail Apocalypse
. Here's to posts about the Retail Apocalypse continuing to engage my readers!
As I was writing this, I wondered if I should also select the best comments from my readers for this post. That's not going to happen today. First, I really have to get to work (working from home is still work) and that would take too much time. Sorry. Second, I turn interesting comments into posts anyway, so I don't need to do that here. Instead, I'll just thank the commenters I listed in
Statistics for the ninth year of Crazy Eddie's Motie News
, Infidel753, Bukko Boomeranger, Nebris, K-Dog, Paul W., Ranch Chimp, Lady M., jkl, and even my right-wing troll, Ed. You are better than a spammer.
I close with someone who was inspired to do something creative with her comments, Madilyn Bailey, who composed
I Wrote a Song Using Only Your Comments!
I get soooooo many comments every day and you guys are quite creative so I decided to make a song out of them :) Madilyn Bailey
That was fun and I am now a fan.
I plan on posting two more of these retrospectives, one about Twitter on April 30th for Throwback Thursday and another in May about Pinterest to conclude the series. I doubt I will post the latter next Friday, as that is
May Day
and I already have something planned for that, so watch for it on May 7. In the meantime, stay tuned for something about
the COVID-19 pandemic
tomorrow. Back to reality, even if I'm in an "I can't be all DOOM all the time" mood.
Previous posts in this series.
Previous retrospectives about comments and likes.