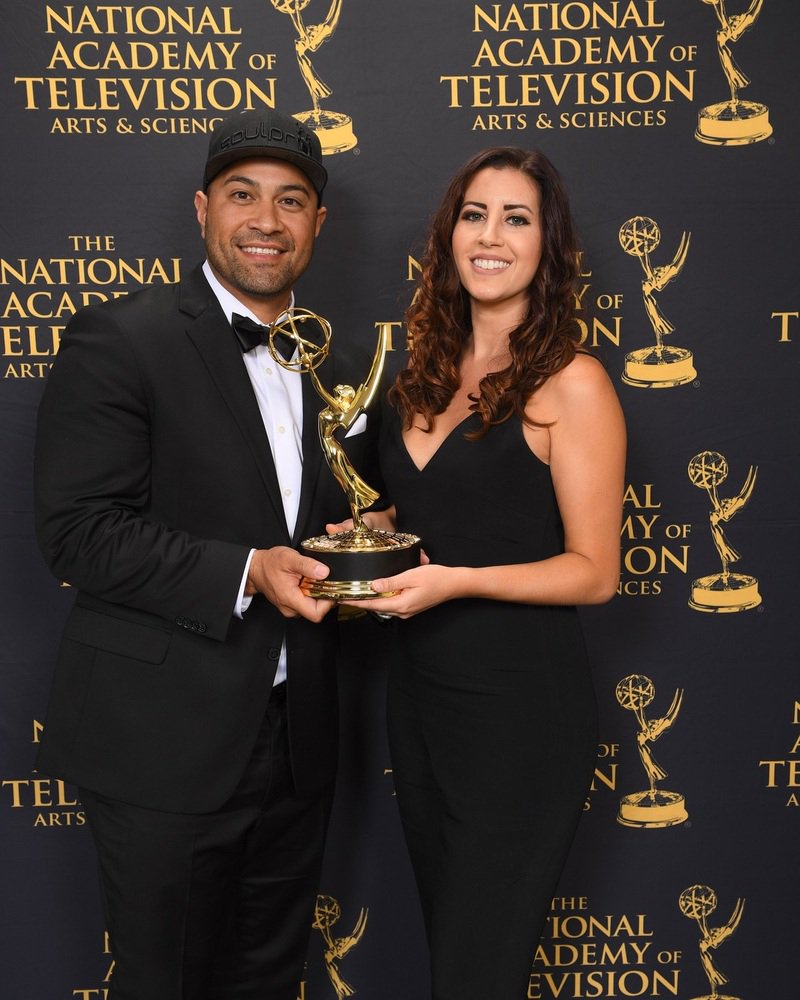 The next paragraph from
'Body Team 12' and 'Extremis' both nominated for Outstanding Short Documentary plus other science, health, and environment nominees
listing winners after the one that mentioned "
Collisions
" named the nominees that examined the intersection between sports and health.
Medical issues in sports were the subject of three nominees. "Russia's Dark Secret" from 60 Minutes on CBS explores doping in Russia's sports teams, particularly in Olympic events. It's nominated for Outstanding Investigative Report in a Newsmagazine along with the other nominee exploring the health aspects of sports, "Cost of the Game: The Dangers of Youth Football" from Real Sports with Bryant Gumbel on HBO. The latter segment might just get the U.S. to yes on the question of "Are you ready for no football?" So might "Friday Night Lights" from Vice News Tonight, which is nominated for Outstanding Feature Story in a Newscast.
Of those three, the only winner was "Cost of the Game: The Dangers of Youth Football" from Real Sports with Bryant Gumbel on HBO, an appropriate awardee to examine on a football Sunday. Watch Byron Pitts present the award for
Outstanding Investigative Report in a News Magazine
.
For the rest of the clip seen above, watch
The Dangers of Youth Football: Real Sports Trailer (HBO)
.
Bernard Goldberg investigates the alarming number of high school football deaths-and sits down with Terry O'Neil, a former executive producer of NFL football, to discuss the lack of protection for younger players and researchers at Boston University to hear about their new findings.
As a former high school football player, those statistics are scary and make me glad I seem to have escaped brain damage. They also make me glad my son played soccer instead of football.
There was a third nominee about football that I missed in last week's listing of nominees. It won an award, so follow over the jump for two videos about it.
The nominee that I missed was "In Football We Trust" from Independent Lens on PBS. Watch Clarissa Ward present its award for
Outstanding Business & Economic Documentary
.
Before it aired on PBS, it was a documentary that aired at the Sundance Festival. Here is
its official trailer for the threatrical release
.
Official 2015 Sundance Film Festival Selection
IN FOOTBALL WE TRUST intimately portrays four young Polynesian football players struggling to overcome gang violence, family pressures and near poverty as they enter the high stakes world of college recruiting and the promise of professional sports.
As someone with
family connections to Utah
, I'm pleased to see the state's high school football players featured. On the other hand, I have a feeling that when the rest of the U.S. is ready for no football, the relatives of the young men featured in this documentary will be among the last ones playing.