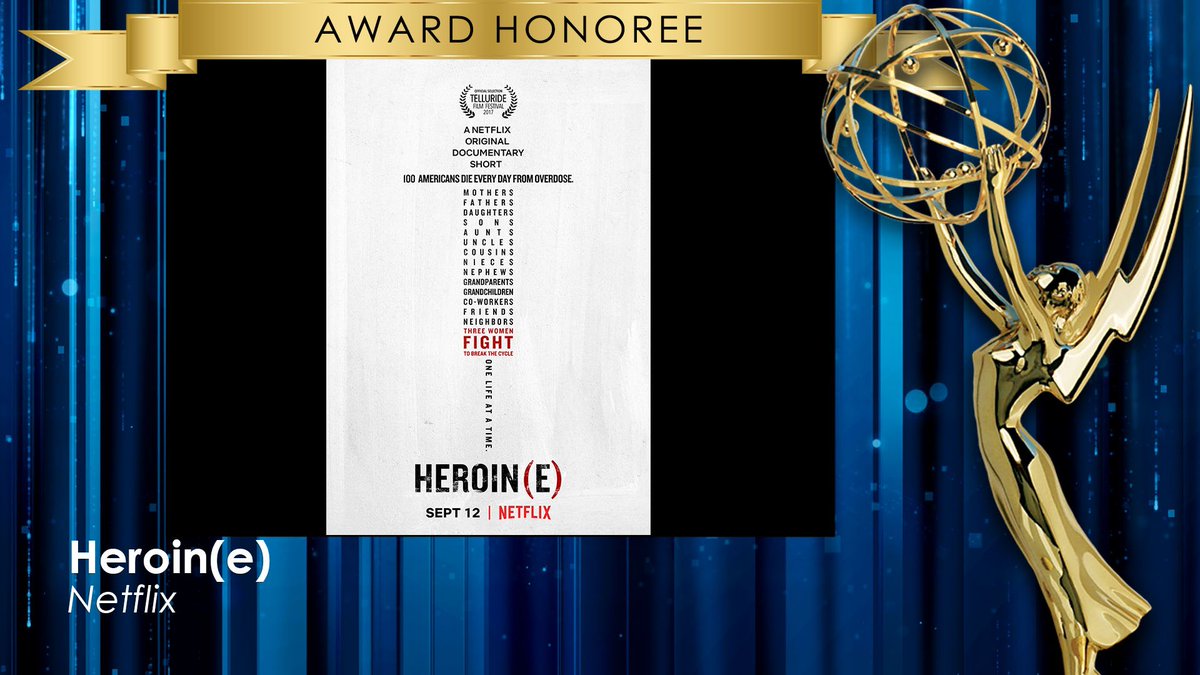 In this morning's
Americans agree on a few issues, Pew Research Center finds
, I wrote "drug addiction stands out to me as the issue with the best combination of agreement between partisans and high number of people who think it's a major problem. Because of that, the next set of winners at the News and Documentary Emmy Awards I will tackle will be about
the opioid epidemic
, including '
Heroin(e)
.'" I thought the Oscar-nominated short about the women of Huntington, West Virginia, who are doing their utmost to combat the loss of life from opioids and opiates that is contributing to
life expectancy falling for two consecutive years in the U.S.
was the favorite to win its category, and I was right. Watch Kate Bolduan present the award for Outstanding Short Documentary to 'Heroin(e).'
Counting "
Life, Animated
," this is one of four Oscar nominees for documentaries that won News and Documentary Emmy Awards, the others being "
Abacus
" and "
Last Men in Aleppo
." I'll get to both of them in future installments of this series.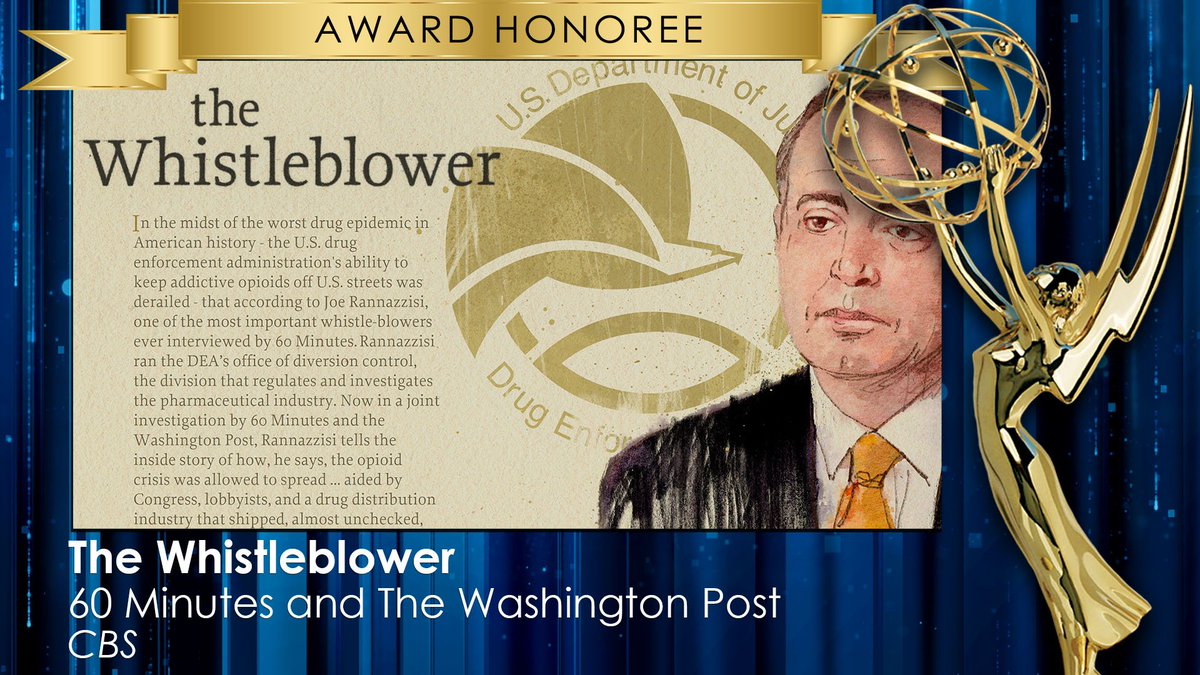 The other winning entry about the opiod crisis is the "60 Minutes" segment, "The Whistleblower." Watch as
Ana Cabrera
Teresa Rodriguez awards it
Outstanding Investigative report in a Newsmagazine
.
It's a shame that the audio and video ended up so out of sync. The segment and the people responsible for it deserved better. Fortunately, they got a curtain call as they were interviewed in
Investigative Report in a News Magazine "60 Minutes and Washington Post: The Whistleblower"
.
Correspondent Bill Whitaker and the team from CBS 60 Minutes and The Washington post's "The Whistleblower", winner of the Emmy Award for Outstanding Investigative Report in a News Magazine, presented at the 39th Annual News & Documentary Emmy Awards.
It turns out that the segment had an effect on government, as it helped convince a potential appointee for "drug czar" to withdraw his nomination. That ties into another issue members of both major parties agree is important, ethics in government. Good work and congratulations. As I wrote in
'Charlottesville: Race and Terror' wins four Emmy Awards as four participants in riot arrested
, it's a good example of sunlight being the best disinfectant. Here's to American journalists continuing that vital work.