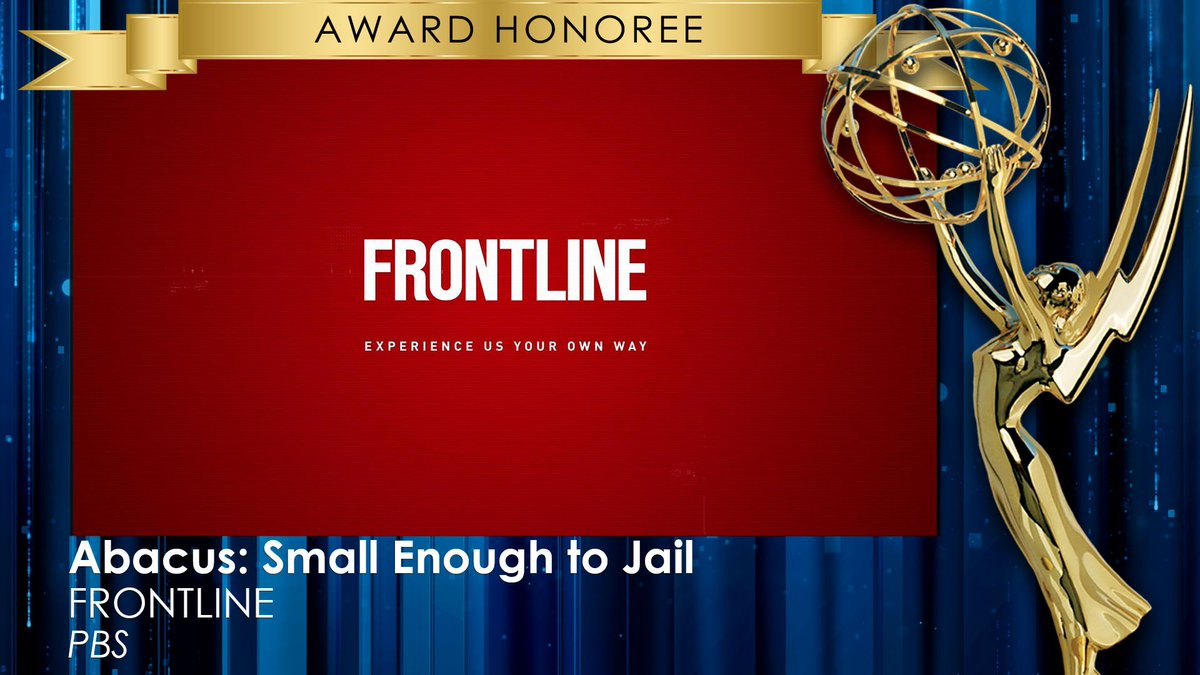 I wrote that I would take "a brief break from the News and Documentary Emmy Awards to cover the nominees for the Critics' Choice Documentary Awards." at the end of
'Tower' wins Outstanding Historical Documentary plus five other Emmy winners covered mass shootings
. That was a week ago, so it's time to return with a winner covering ethics in government that I wrote that I would find in
Americans agree on a few issues, Pew Research Center finds
. The one that comes to mind is "
Abacus
," which was my choice for Outstanding Business and Economic Documentary. It won.
Watch Martha Raddatz present the award
.
The ethics in government come not from the behavior of the bank, but from that of Cyrus Vance, Jr., the DA who overblew the situation. Mark Mitten made the point again when he was interviewed in
Business & Economic Documentary. "FRONTLINE: Abacus -- Small Enough to Jail"
.
[M]ark Mitten and the team from "Abacus: Small Enough to Jail" on PBS' FRONTLINE, winner of the Emmy Award for Outstanding Business & Economic Documentary, presented at the 39th Annual News & Documentary Emmy Awards
It's amazing that Abacus was the only bank prosecuted for the financial crisis — amazing, but probably not an accident. As
I wrote about "Abacus" late last year
, "'Model minority' or not, Asian-Americans experience systemic racism, too."
I'll have more about the winners at the News and Documentary Emmy Awards along with
a driving update
and
posts
celebrating
Halloween
.
Trick or Treat
!