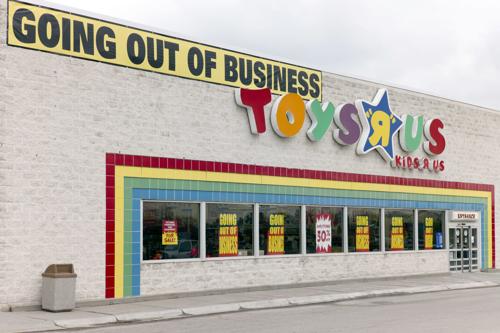 As
I most recently promised yesterday
, I am posting the first of two follow-ups to
Part 1B of Toys R Us, a tale of the Retail Apocalypse — Bright Sun Films
. Today, Mike the Company Man brings the bad news.
When Toys R Us declared bankruptcy nine months ago (just before my birthday!), Company Man asked
The Decline of Toys R Us...What Happened?
This week Toys R Us has filed for bankruptcy. It was shocking news and left everyone wondering what happened. This video takes a look at Toys R Us and explores the causes of the bankruptcy as well as makes predictions about the future of the company.
Unfortunately, all of Mike's hopes for the company were for naught, as he reported last week in
Toys R Us - The Final Chapter
.
We are in the final days of Toys R Us. A company that's been part of our lives for the past 70 years is nearing its end. Exactly 9 months ago I made a video about their decline that talked about their core issues. It essentially told the story of Toys R Us, with the exception of the final chapter. This video completes the story and talks about what's been happening over the past 9 months and why they weren't able to recover.
I have one more installment in this sad story to post, which will come from Retail Archeology tomorrow. Stay tuned.