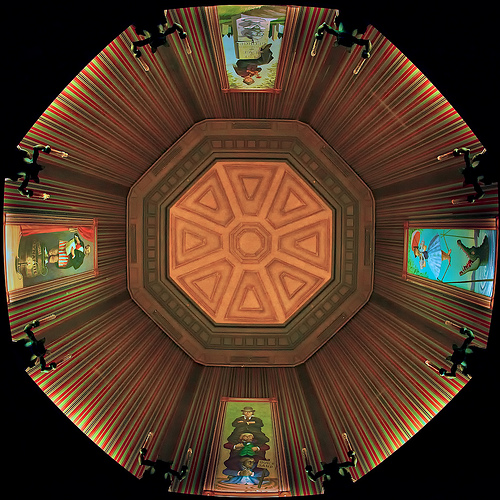 It's time to celebrate Halloween for the rest of the month. Today, I'm sharing
The Not-So-Secret Secret Elevators of the Haunted Mansion
from Technology Connections.
Spooky science and engineering for Halloween
!
Is this haunted room actually stretching? The answer may surprise you! (barf)
The stretching rooms at the Haunted Mansion are perhaps my favorite piece of hidden engineering at the Disney Parks. While only the Anaheim and Paris versions function in the fashion described in this video, it is still a neat effect regardless of how it's done.
Thanks to TPM Vids, here is
Haunted Mansion Breakdown Going up the Stretching Room Disneyland
to see the reverse trip.
Haunted Mansion Stretching Room Going up! The Haunted Mansion is a classic Disney ride but like all the rides at Disneyland they do break down from time to time. When the Haunted Mansion broke down we were offered a trip back up the stretching room. The Stretching Room at Disneyland is a real elevator that lowers you into the ground whereas, at Walt Disney World, the stretching room ceiling rises to give you the illusion that you're moving.
That was cool.
Happy Halloween
! Stay tuned for this year's song by
Broken
Peach
.