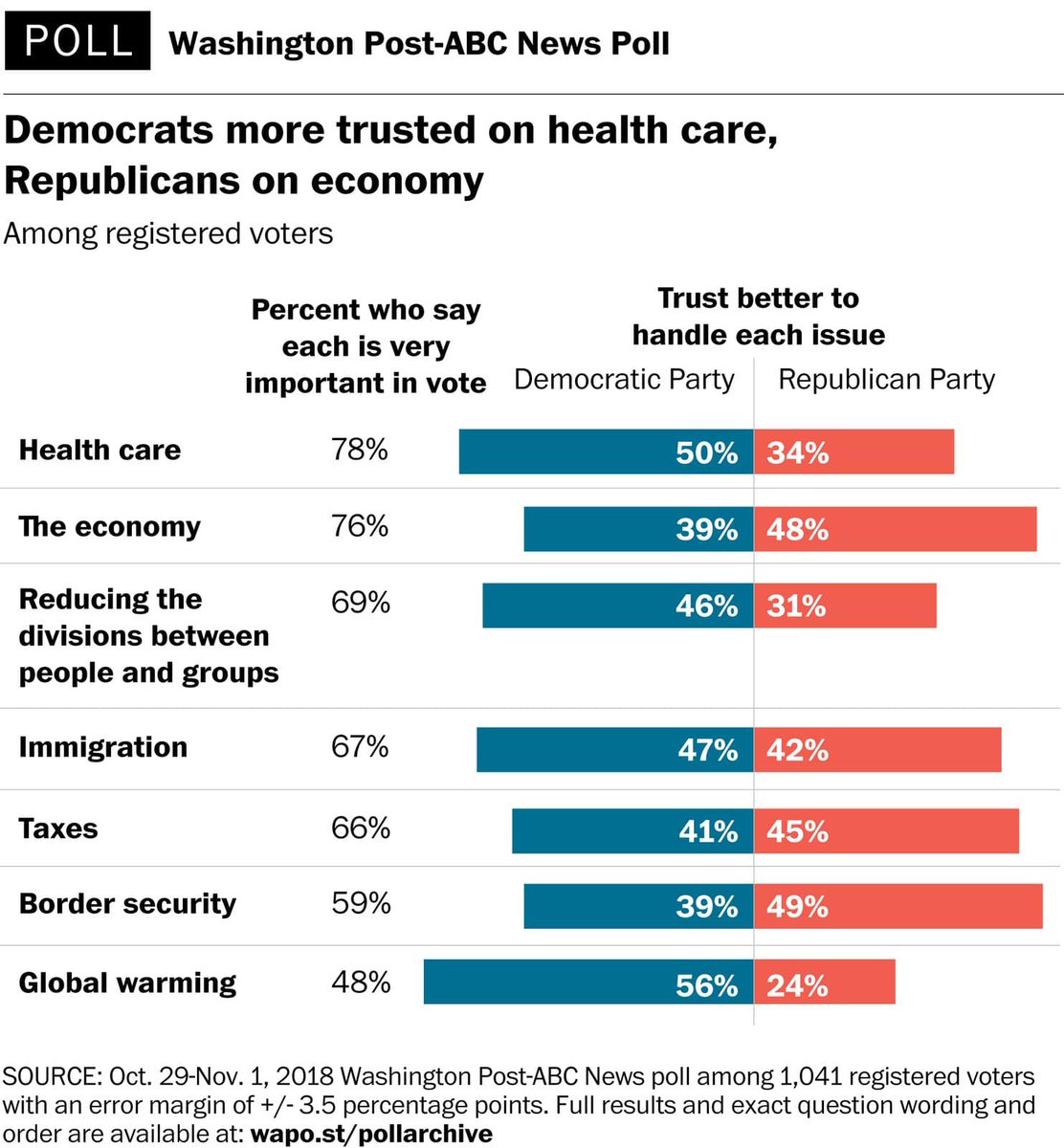 For today's election story, I am sharing two videos on polls. First, ABC News 'This Week' analyzes
ABC/WaPo poll: Dems hold 8-point lead over GOP nationwide in House races
.
George Stephanopoulos breaks down the final ABC News/Washington Post pre-election poll with ABC News' Tom Llamas and Rick Klein and gets the latest FiveThirtyEight forecast from Nate Silver.
Nate Silver makes an important caveat about the precision of polling and gives a range of possible outcomes for tomorrow's voting for the U.S. House of Representatives, Democrats winning 19 to 51 additional seats. I should be prepared for anything in that range, although I would find Democrats winning 19-22 seats to be disappointing, as that would not gain them a majority.
That discussion of the uncertainties of polling with particular reference to 2016, leads me to PBS NewsHour's
How polling has changed since the 2016 election
.
Democratic Congressional candidates now hold a nine-point advantage over Republicans, according to the latest poll from the PBS NewsHour, NPR and Marist. But can polls be trusted? In 2016, polls in key states showed Hillary Clinton winning handily. Donald Trump won all three. Judy Woodruff discusses with NPR's Domenico Montanaro and Patrick Murray of the Monmouth University Polling Institute.
I'm glad to hear that pollsters have improved their methods; it makes me still trust the polls. Of course, the only polls that really matter are the ones in which people cast actual ballots, so vote!